Loading the most recent posts...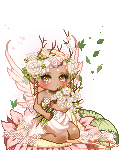 LoveLingers
: My grandfather died in May of 2012 after fighting almost a year long battle of Lung Cancer. His father was still alive when he passed. Then, on the sa ...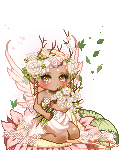 LoveLingers
: I love music. I like to sing. Music helps me escape. ...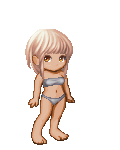 Over Dynamic
: she said I bet you don't remember me... ...I said only every other memory ...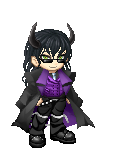 NDG Krauly
: Loredas 28 of the last seed Alas I made a slight mistake, I though the bounty would be for the Jarl in whiterun, Then again Avedicious, the Advisor o ...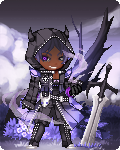 0ne Hit Combo
: Tsukiton Houka (Moon Element Beacon) After performing a simple combination of three handseals, whatever the user touches will have a small, glowing ...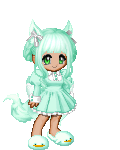 JVL II IN
: [NPC] Rina Wrote Hey there! I've got a special gift for you! From Katie Lost the Game Message Why don't you head over to your inventory and see w ...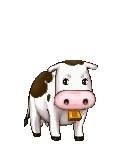 Death Frame
: I want someone to vibe with me, and when I cry - let'em be the one who's beside me. The kinda boy who likes what I make for'em Who wont run when th ...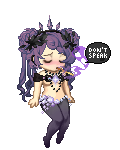 MARL3Y-MADN3SS
: bahahaha its 420. I am stoned out of my mind, fuck gaia c; ...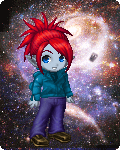 WordsofThunder
: Why are there so many haters in the world? We should be accepting of who each person is, because like it or not, we do not know their story and theref ...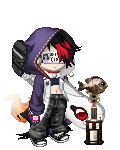 serenadepeace
: TOTALLY NEEDS SOME MORE MODERN STUFF..probably weird There comes a time life gets hard Making it tough to move forward Our hearts crumbling like a hou ...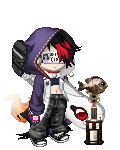 serenadepeace
: That rose in the moonlight Is a poetic sight It has an aura so bright That It soothes my fright It brings my heart delight It makes everything feel ri ...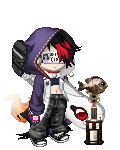 serenadepeace
: Who knew id move a mountain With the power of love I can't contain As much as I try to refrain. And keep myself constrain My love for you still rema ...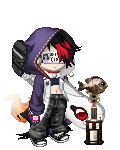 serenadepeace
: this is what happens when i make mistakes...and feel really really sorry I am very sorry My words and actions might as well been gory Knowing of ur te ...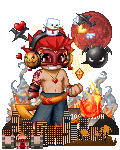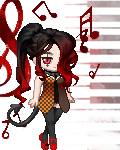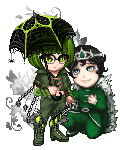 Pinkplushiemew
: Please only pick one girl, I only like to play one on one, if you are willing to play more then one male tamer then I might play more. I do not own an ...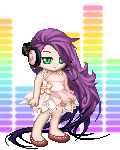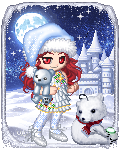 rbetty93
: she gonna b here till the end of school ...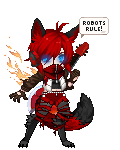 Harmony Takahashi
: ' A b o u t Y o u Account Name Your account name. Player Name Canon or Original Is this your own made up character or is it someone from canon sto ...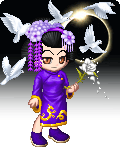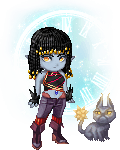 Turnilk
: The past few days my room mate has been in an extreme amount of pain. It's a pinched nerve or pulled muscle in or around his shoulder area. The nigh ...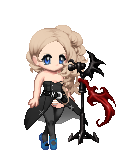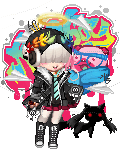 xkamiko07x
: Formula 5 Angel's Tears and Phoenix Feather To Craft x2 Angel's Tears and 1 Phoenix Feather cache needed garnet 0/4 gold 04 diamond 0/12 platinum ...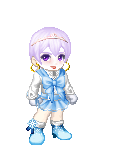 Ocean Manta
: I have been swimming through the world of Gaia for three days now, and am finally beginning to find my rhythm. I haven't read anyone else's journal ...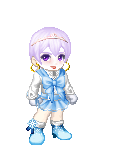 Ocean Manta
: I have been swimming through the world of Gaia for three days now, and am finally beginning to find my rhythm. I haven't read anyone else's journal ...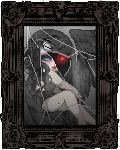 Karabella the Black Angel
: Here's the list of side characters (will be updated each time it needs to be). I don't own any of the pictures used. Captain of the Hunters Real na ...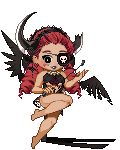 0-HolydeatH-0
: DONATIONS RECEIVED show spoilerhide spoiler show spoilerhide spoiler show spoilerhide spoiler ...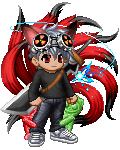 granted-wings
: I had a dream this morning. we were in the chorus room and I was sitting with my usual group (nicole, zack, brian, henry etc) and you and aleeza joine ...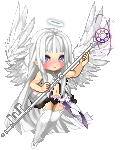 desert-fish
: the landlord needs to fix the internet... it doesnt work.. and everyone in the house is using their own 3g also.. had my first exam yesterday.. it was ...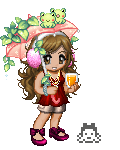 isa_amori
: Hi! i will be the first publication on Park Shin Hye (south korea) Most fans of Korean dramas must know, and if not, she has starred in the drama You ...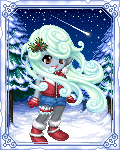 deep_frost
: Here's what I've done so far Woke up at 8am (got 10 hours of sleep ) Took a shower. Came downstairs and turned on the TV. Continued watching Supern ...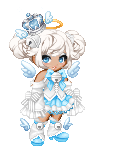 the 1 who ate ur pudding
: ✿ Height 5" | 152 cm ✿ Age unknown, appears 14 ✿ Gender male, appears female ✿ Hair Color very light gray ✿ Eye Color Teal ✿ Refs [ ...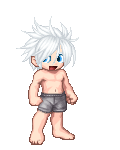 Smexy Draggie
: FREEBIE JEEBIES Smexy Draggie ! → → →STATUS| open | semi-hiatus | hiatus | xxxxxxxx I am a guest artist at FREEBIE JEEBIES so if you want ...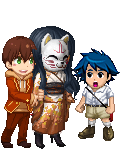 Commie-Chan
: Bill Nye was standing over the dead Yaoi Queen's body, brutally maimed. "I've got Balloooons!!" He said, singing sinisterly. "Ah, you two can be ...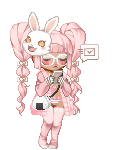 Pikachus Panties
: Change of plans ~ Poor boyfriend baby had strep throat & he doesn't wanna smoke today. That's fine because we had plenty to make up for it yesterday ...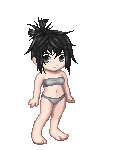 coexistingsoul
: I went to the hospital yesterday, in mid January I fell down my boyfriends stairs ( all for a box of donuts) and I popped my shoulder out of place. We ...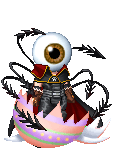 MoldyBreadSticks
: So my appointment isn't until the end of May but I've been dealing with this since October... untreated. Basically... I am highly suicidal... I want ...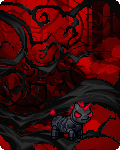 Ketsuki Mun
: Her hair turning dark, she reached up to her lover, looking for reassurance that he would save her. The male angel, with a horrified look on his face, ...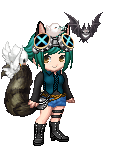 bunnybearpokie
: Dear Film Makers, Please come up with some original movies. I'm sick of you remaking films from my childhood and fucking them up. I also want you to ...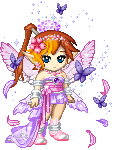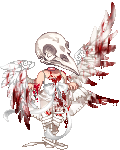 MultipleDinosaurs
: I wrote this ages ago so it's probably pretty bad. I only did a quick skim over to fix the mistakes so sorry if there is any. She stared at the blood ...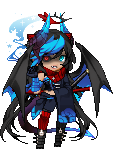 Lagorama
: Giving these away, comment to tell me what you want. First come first serve. 1 per person. Dander Ears Dusty Pink x1 Cotton Candy x1 Teal x3 Orange x1 ...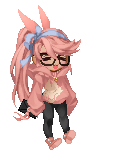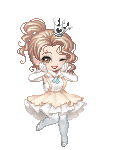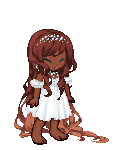 Zultim
: I was on the bus one day and a woman sat next to me. Out of nowhere, she began to lecture me about love. Well, she LOVES this one guy who gave her som ...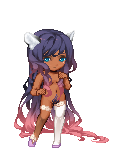 Dagera
: My choice is what I choose to do, And if I'm causing no harm, it shouldn't bother you. Your choice is who you choose to be, And if you're causin' ...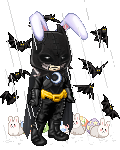 Senko_Maki
: IF you celebrate it... If not, Happy Egg Day! ...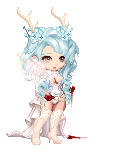 Sweet_Imitations
: April 20th , Happy 4/20 everyone!!! I Have a wonderful morning so far, I went out for lunch with my parents and brother and his wife. what was lovely ...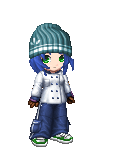 suz186112
: Something tells me I am not going to like that movie very much. I already didn't like the script. ...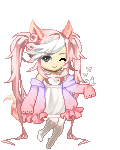 Xx Kitsushi Xx
: well, seeing as how i dont have a life... theres probably not much i did lol XD but i didnt do nothing all spring break at least XD so i had like two ...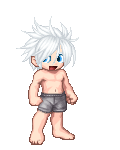 Smexy Draggie
: I have over 300 mil in pure I'm paying for artwork. So pm me with your store link or examples and prices or your freebie (for tips). ...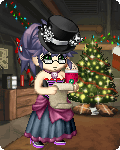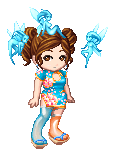 Lilypoox
: -sigh- I forgot my password today. I just logged in yesterday, how could I forget it so quickly? Maybe I'm losing my mind or maybe I didn't have one ...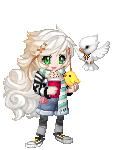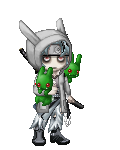 00Dolphin_SW
: Dream-scape There were two lands. One was lush and bountiful while the other had been rocked with some kind of disaster. There must have been war an ...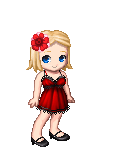 alexislittle
: hi every one hop you had a good Easter btw that was a pun I <3 y friend Llila Skye this took me forever re writing this stupid things cya!!!1 ...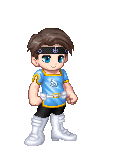 D-BoyTheFighter
: Happy Easter one and all! Remember the reason for this day--the day that the Lord triumphed over death! But to us Christians, we celebrate it every S ...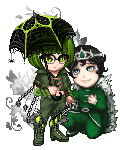 Pinkplushiemew
: In a town there is a slave shop, though it is the main income for the town it is not where the story begins, it begins in the castle to the west. Hund ...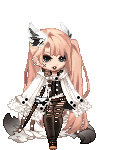 J a s o m n i a
: It's not like I'm happy or anything pft no, totally not trying to hold in my smile or anything. It's no big deal. ...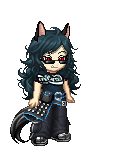 KrazieEdge
: i go away and I come back to see Gaia has turned into a money fest. the premium items are going up into the 100MILLIONS NOW ON THE MARKET WTF! ...
Luvnhiphop
: I am leaving for now.One day i will return but that will be a long time from now. Gaia Has Become something horrible and i am going to wait it out som ...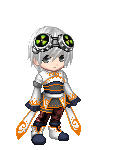 emberxnova
: I close my eyes and dream a dream. The only problem is that I have to open my eyes eventually. ...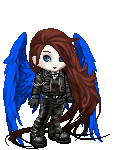 punkshaina
: Broken People have come and gone, throughout my life. Countless times I've opened my heart. And countless times it's been shattered. I fall for t ...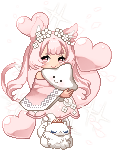 Cotton Candy Panic
: Thank you anon for the Angelic Mood Bubble. Sorry I took so long to see it, I was busy for a couple hours today. It's also amusing you sent that toda ...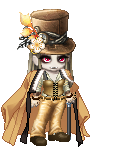 Jayce Reinhardt
: One, apparently the LGBTA are a hive mind just like the Borg according to someone claiming to be "Queer" and apparently I'm straight, why didn't s ...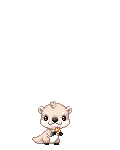 squeenie
: ily gentlymans for gifting me oisin blessing ...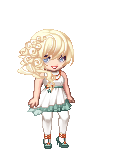 Phoebe Majere
: Draenei Paladin x Draenei Priest They had been friends for a very long time. When they landed in Azuremyst Isle, they stayed close together and even b ...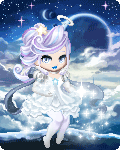 -Anon Darkness-
: ...the little sister and little cousin have been at that song since last night when they watched frozen... ...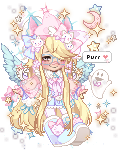 erenn jaegerr
: This will be the death of me, but I love doing these stupid things and I am going to finish this by the end of the year. 1. How much gold do you have ...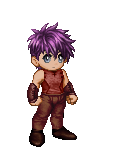 vegetalover168
: I'm moving this Thursday! I haven't moved in 3 years so it's kind of exciting. I'm moving in with 4 friends. Katie and Jordan are super great. We ...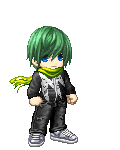 Cryanotic
: Wooh. Its been YEARS since i've been on this thing. I've been busy with Skype, Mabinogi, animating.. all that. <3 But i'm back now and i started ...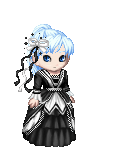 Tala of Darkness
: Happy Easter, everyone! I hope you all are doing really well, and I hope that you had a wonderful Easter. I know I did. Anyways, I haven't done anyth ...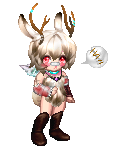 Super-Buu girl
: Lol not really in the sense of the term "Lovers Grief" that would imply I already have a "lover/bf" which I don't v.v no it's not like that nor ...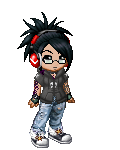 PatrioticPhase RP
: Name Robyn Sawyer Age 18 Gender Female Bio Robyn was always talented. She was always outgoing. She loved to sing and draw and always worked hard a ...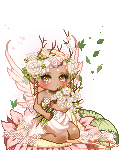 LoveLingers
: I wish I had someone to make me happy. ...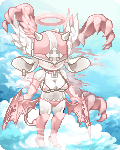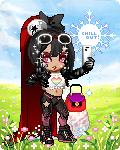 keyvaskull
: Well I promised myself today that I would start on the two projects I need to start but I didn't and instead ended up sleeping in but I felt much bet ...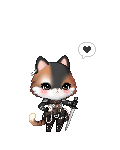 expecto catronum
: Here's a list of donators from March 2014 and on! A big thanks to all of you! adachiro // Arctos char fashionable // Tiny Bright Eyes & Harayama's S ...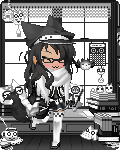 xXShy_Shadow_SlayerXx
: Is it my mind or heart who is writing this? Hmm... can't seem to control them no matter what. What is making them write this? Delightful joy? Horrifi ...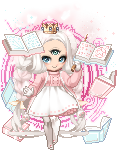 Ohime-sama Senpai
: I am no longer a sea captain. I'm still lonely but as of yesterday, I have now taken the life of a 'Princess'. Who is also a senpai. I dunno. This ...

Please sign in to view subscription service.