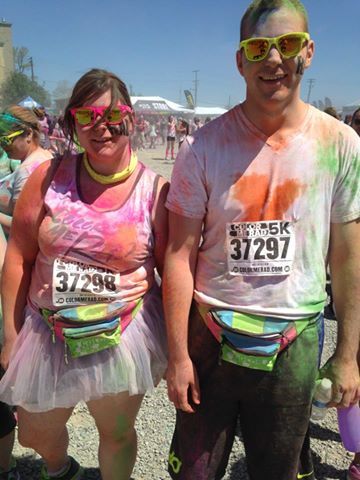 So this weekend was the 5k run that my sister and I had signed up a year ago, and it turned out she had bailed yet again. Which actually just really pissed me off, I mean I should have learned by now that she would bail last minute, I say this every time that I should be use to being stood up, but I don't think anyone could ever get use to it no matter how experienced you are with it.
Even up until the day she was suppose to arrive she told me that she was still coming. She was going to meet me at the mall, so I headed there after work. Papa stayed home for the weekend so we could get to our run easier on the Saturday. So we're there for two hours, waiting. I had called her twice that day, texted her face booked her. No answer. I called my Dad asking if he knew if she may have taken a later bus. He said as far as he knew my step mom had picked her up from school and they were heading to the bus station. So I start to worry, because she if from a small town, and the city can be confusing, and I was afraid that perhaps she may of gotten lost, or worst. My dad told me that there should be no reason that she couldn't answer the phone or at least text me, because the bus had free wifi, and what not. Which made me worry even more.
About a half hour later my step mom calls to say Brooke wasn't coming because she is 'sick'. Very unlikely. But whatever. I went quiet, and my step mom is all like 'Jessie?' And with my voice cracking. I say 'Okay.' And she asks me 'Are you okay?' and I say 'No not really, just disappointed.' And I hang up. And I cry in the store like the child I always am.
If she didn't want to do it she should have been honest with me. She made me pay for her ticket/photos/outfit over $200 wasted on someone who wasn't showing up, who will never pay me back even if she told me she would. I know from experience, that words are just words. So here I am crying in the store about her not coming, money I wasted that I could have used towards things i actually needed. But instead put myself in tight situations so I could pay for my sister. Here I am scrambling to give my second ticket away for free because I rather someone use it then no one at all. She also doesn't realize that I'm not the only person that was affected, but my Papa was to, he was going to buy her all her vegetarian food, I was the one that told him to wait because we didn't know what she'd want to have for the days that she was here. He stayed here to see his granddaughter that he never sees.
My sister still hasn't called me. No matter how much I message here. And that's hard.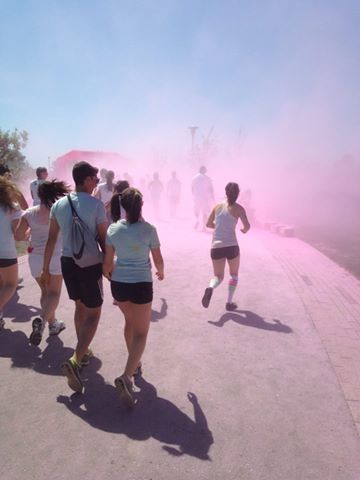 I got my brother to do it with me, and I am so thankful for that. SOOOOO thankful. Spending time any time with my siblings are things I don't take for granted. And in a way I am thankful that the run was just for fun, and nothing serious, because it made me chillax, this was the first time I ever did a 'run' with someone, not just someone who did the same run as me, but someone who did it WITH me. And for thatI am thankful.
I'm still sad about my sister, just thinking about it makes me upset, but I am happy about my brother, and my papa. I am very lucky to have them in my life.