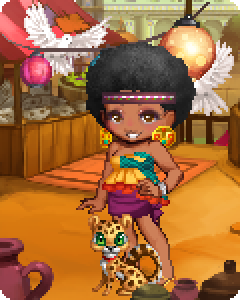 I'm so happy that people enjoy my afro-centric styles so much that I get to win something! What is rather unfortunate though is I didn't notice til looking at my previous journal entry that I had used the same background, hanging lights & birds.
emotion_facepalm
I'll do my best not to let that happen again.
Regardless, this all really makes me wanna experiment more and see what else I can come up with. So awesome!
xd
heart