♉Bara Tokai♉
[align=center]ღணღணღணღணღணღணღღணღணღணღணღணღணღღணღணღணღணღணღணღ
[URL=http://media.photobucket.com/user/Sara_Shadow/media/Other Anime/l_48d71fa4ca8f4e6eba3d2a222e26afb4.jpg.html][/align]
❈I wish I done more for you but sadly
I'm just incapable to do anything...
✎

I was already in my room, taking a shower before I knew it Al and I had already when our way saying that will meet at the night owl café later on. I had missed so many classes and knew going out at this moment will be pointless since I'm having hard time finding my place around this island.

The warm water splashing down on me, seems help me feel relief but memories ripple one by one in my head. They're all about the day when father had pass away, the night when he told me to be strong and so ford. All which I have waited and prepare for.

Flashback:

It was warm night like any other and father illness had taken from worse. I had turn twelve that day which it didn't matter since I didn't care so much for celebrating. We were in his room, only him and I, talking about my duties as a Tokai and his daughter.

"Bara..." he cough, trying to grasp his words while I stare down at him listening to every word he try to speak. "watashi no musume... no yo ni, anata was... watashi no sekinin... o tottemasu"he spoke in our native language, trying to speak to me. "Anata no nenrei ni... ima no kodomo ga, anata... no kenmei kamo shiremasenshi, watashi ga yoku... denshadatta. Tsuyoku naru.... to Sohmas kara... Tokai no sewa o shite toki... no kanjo o shimesanai n thats nodesu. " he then pause looking at ceiling as his firm face which was always seemed to be intimated had become a pail. "Kazoku... was tsuneni sashodearu..." I stare at him, answering "Hai." to his orders. Even when father was in his death-bed, he was still high strong.

The coldness in the air pass by so strong as my body had become numb to all this while I sat there looking at him waiting for another word for him but I wasn't expecting the one he had to said. "Bara, you have to be a strong girl..."

End of flashback

And like that I was back into reality. What happen that day had become a blurred to me which I try not to reminisce, it was never good for oneself.
Turning the faucet off, I dry myself getting ready for tonight reunion with the family members. "Family comes first" I reaped myself.

Four hour's pass so quickly, I didn't nodes how late it was. I have entertained myself with one my precious book when I saw the sky was almost turning black. I should get going and look for the owl café which will might troublesome to find.

Leaving the dorm, I headed out in search for night owl café, having problems figuring out the map which I knew it was west. So I came with this conclusion, I will go the same path I had taken with Al and maybe I could find a shortcut. That will work, right?

One hour

I have gone the same path but I felt it was taking too long, maybe if I go cut across the woods I will get there faster. I was already late and I can waste time any longer. Taking the shortcut route, I walk inside not thinking over it.

Thirty minutes.

I must have taken a wrong turn, all I see is greenery and total darkness. Hm... maybe I should go on the road instead but it was too late to change and I was already too late. I continued heading west when I saw a bright light shining where I was walking to. I ran towards it, only to end up sliding towards it and fall down from a hill as I landed perfectly (crash) into a table.

Made it...
ღணღணღணღணღணღணღღணღணღணღணღணღணღღணღணღணღணღணღணღ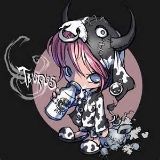 Where

: Dawn dorm.