https://www.youtube.com/watch?v=oQ6u7SJcYlI , listen to this as you read (tried to get the youtube link to work but I guess it doesn't in journals..? )

Life isn't always fair, we're all aware of this.. sometimes things happen for no reason and is completely out of our grasps to control it. We live through pain, so much of it and while it is a beautiful sadness sometimes to remind us we're alive. I think that's why it's so hard to see younger people die, they had so much time left and it was cut short in the blink of an eye. I know we all take life for granted, I do for sure! but sometimes I reflect on life and all it has to offer and am reminded of how lucky I am to be alive..
Now, why am I writing all this? A good friend of mine had someone close to him pass away getting hit by a car and it hit him hard. I feel sad for him, his pain is mine and while I can't be there for him talking about it and seeing how good of a person this girl was when she passed is so saddening I feel tears building up a bit and I didn't even know her. This also reminds me of a story that similar happened to me roughly a year ago and why I am SO happy he trusts me enough to come to me with his sorrow.
Linna oh Linna.. I remember you so well even now, how I met you, silly things you'd say and do. I remember playing Maple Story feeling lost because my old guild / Family all up and left me and quit for another server and soon game with out even inviting me to join them. I felt hurt! I felt lost, the friends I knew for years who I saw as family ditched me. . honestly I was about to quit right there but then something strange happened.
This guild called Mercuria, my alliance members who I had never spent much time with in my previous guild joined and invited me to come along to the new guild. I was skeptical at first because.. how could a guild replace all those memories I had? I wont enjoy myself... I wont fit in.. no one will like me.. Well this girl Linna did my interview and the second I started talking with her for my guild Interview...wow ha my mind was blown this girl was so nice! she welcome me with warm arms before even getting to know me!... and every time I logged in she would say hello to me despite how quiet I was she was always saying hello and including me in guild events. (I was very shy) before I knew it.. I had a new family that cared for me.. and I didn't feel so alone anymore .. after a year had passed she died.
Linna..she had just gotten her first check from her first job in her very first car. She was kind to everyone, least selfish person I ever met in my entire life which is a rare thing today, welcoming, happy and had a bright future ahead of her and she was just becoming a young adult.. I miss her everyday so..
my heart goes out to all those who have lost someone like that...in such a stupid way to die.. I couldn't stop crying as we gave her goodbye speeches and even weeks after I cried and even now I think about her but so many remember her which makes me happy she still is living on in so many people's hearts today.
So R.I.P Linna and R.I.P to the girl my friend grieves over, we'll continue to live on as we keep those we lost close to our hearts.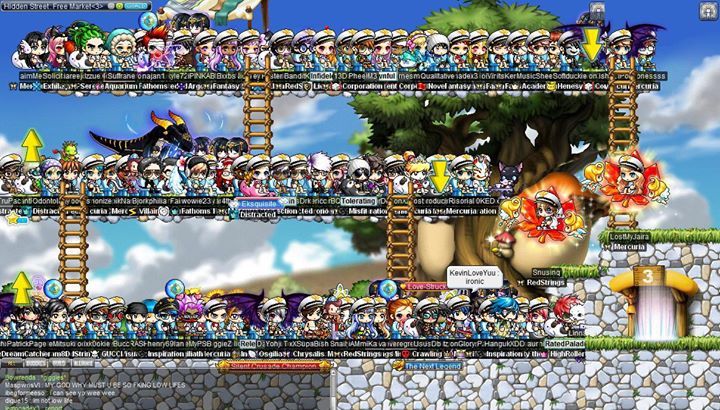 Linna's maple Funeral
My friends friend and her gaian Avi
Now why I'm so happy is while so many people grieved I kept my pain to myself and cried alone, I put my self in isolation... so I'm happy he reached out to me and has others being alone can be hard so I'll be there the best I can. This reminds of the scene from fruits basket, when they realize "This is the very first Christmas she's spent alone since her mother died" it can be hard but we'll push forward and remember it's okay to rely on others.