Since when did I put wings on 'Skynote'?
"You never did."
*Sigh*
Makes me remember the Beer Can bit with Pit on my B-Day.
"Pit got drunk?"
Nah, but he gave it 'wings'.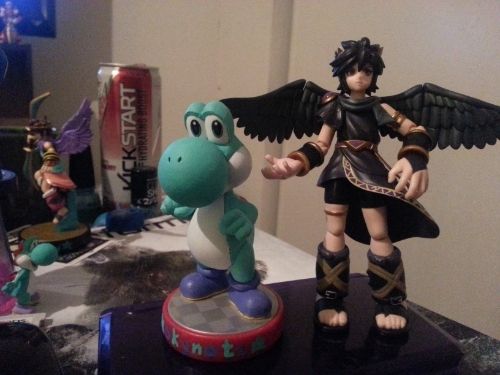 "So I have to stand here like this?"
You haven't seen how Pit models my past ones, huh?
"No..."
Ja, so you have to stand there & 'Look pretty'.
"Gods I hate this."
.....
"So, Mistress Luna had a few issues with mixing blues so she finally had 'someone' bring in more blue &... what is this, aqua? Yeah, that's it. Now she has 'Skynote' done."
It's turquoise, but you were close...
"Anything Pit can do, I can do better."
Pittoo can do anything BETTER than Pit...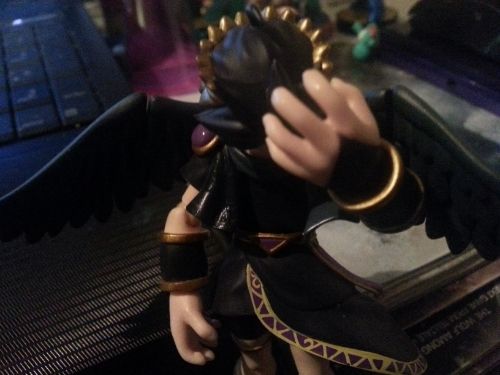 "I hate that name..."
Anyway, sorry it's been a while since I posted SOMETHING, but the birbs & I were pretty busy....
"With another hunt."
You were happy with those hunts though.
"Only cause you shoved one of them in my face saying 'I WIN~!!' Was it Megaman or Sonic you did this to?"
You made it rain with Sonic, I only shoved Megaman in your face.
"Mistress Luna, five bucks, go buy something nice."
....
"Right, I'm gonna go prep for new arrivals, if there are any."
WAIT, PITTOO~!!
UGH!! This isn't over...
"I already signed us out.. bye."