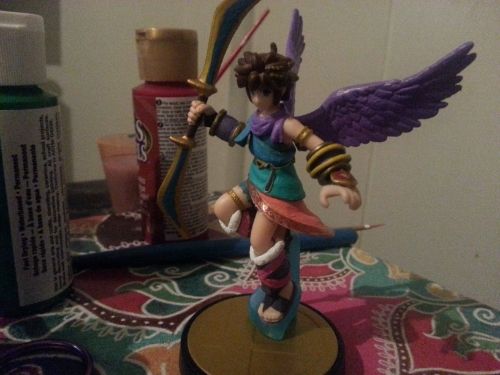 This time it's Pit.
He was sooo much fun, despite the fact Luigi was supposed to be done.
I got a bit carried away..
I made the colors darker than what the game portrayed, but overall, I'm happy with it.
I REALLY need to get Luigi done.
Sorry about the paint messes, I was too happy with uhh.... taking pics of Pit here.