XXX
♊️
CAMP GEMINI PERSONNEL RECORDS
♊️
XXXXXXXXXX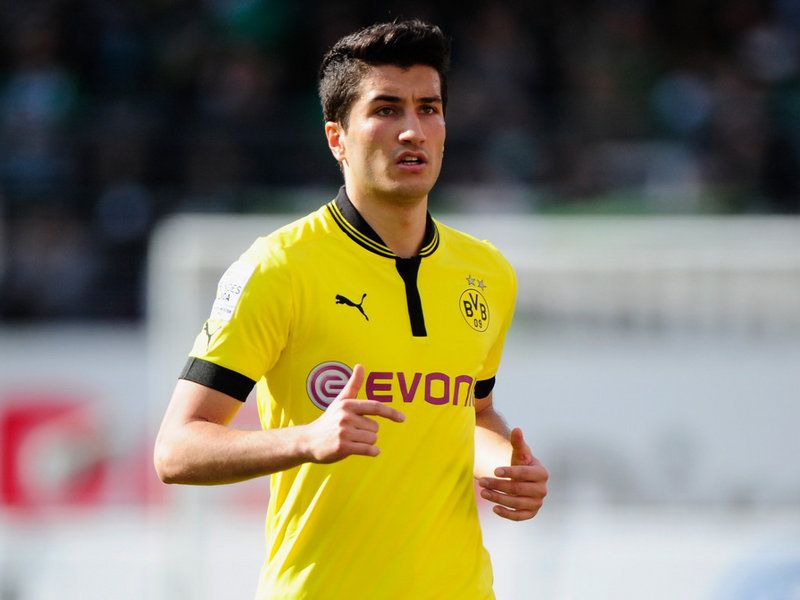 XXX
♊️
BASIC INFORMATION
♊️
XXXXXXXXXX
░▒▓ ♈
x
NAME
xxxxxxxxx
░▒▓ ♈
x
AGE
xxxxxxxxx
░▒▓ ♈
x
D.O.B.
xxxxxxxxx
░▒▓ ♈
x
ASSIGNMENT
xxxxxxxxx
Cabin Counsellor of Cabin Seventeen - Nike

░▒▓ ♈
x
LINEAGE
xxxxxxxxx
Demigod: Son of Nike, Goddess of Victory

XXX
♊️
PHYSICAL INFORMATION
♊️
XXXXXXXXXX
░▒▓ ♈
x
HEIGHT
xxxxxxxxx
░▒▓ ♈
x
WEIGHT
xxxxxxxxx
░▒▓ ♈
x
DOMINANT HAND
xxxxxxxxx
░▒▓ ♈
x
NOTABLE FEATURES
xxxxxxxxx
Ajax has no notable features.

XXX
♊️
PSYCHOLOGICAL REPORT
♊️
XXXXXXXXXX
░▒▓ ♈
x
DEMEANOR
xxxxxxxxx
Ajax is a powerful character, blessed with an innate confidence in himself. These attributes, partnered with his tireless work ethic and tenacity make for a boy who can achieve all ambitions and goals he puts his mind too. He is very emotional as a result, often wearing his "heart on his sleeve" - he sees this as the best way to inspire others.

He is a competitive spirit who looks to win at all costs, and relishes a competitive environment. His demeanour can cause others to stay clear of him due to his inability to stand down and tendency to pick fights and assert dominance. Ajax is also ruthless to losers for in his mind, there should be no medals for participation.

Equally adept at working within a tight-knit group or as a leader, thanks to his past in professional football (soccer), Ajax can inspire and nurture others providing it will help on his quest for success and victory.

Ajax has a strategic mind and knowledge of all things sport which give him basic knowledge on overcoming obstacles and planning things through.

░▒▓ ♈
x
USEFUL TRAITS
xxxxxxxxx

Ajax is confident and reasonably intelligent and lives his life with his own philosophy: Victory. Success if the benchmark for every activity Ajax pursues which has granted him unwavering self-motivation and mental resilience. His infectious work ethic and tenacity proves his competitiveness, but also is another form of inspiration for his peers - Ajax prefers to lead by example rather than sitting back and delegating others to take charge. Ajax is a good fight, but raw fighter and his limited amount of brawling came from changing room spats or simple playground warfare but this background brought him up as an unfair fighter often aiming for cheap shorts or trickery to succeed.

░▒▓ ♈
x
POTENTIAL FLAWS
xxxxxxxxx

Ajax is sometimes overconfident, and feels that every task is another oppurtinity to prove himself and knows that he will succeed. This strong sense of self-belief could get him into trouble with his friends, and in fatal situations. As a result of his philosophy of victory, he fears the idea of failure and losing - upon defeat he will often mope around for any time from a day to a several weeks; often blaming others for his demise. People who are failures, and don't strive to imrpove themselves, and pessimists frustrate him as they seem like lost causes on his path to victory and if he cannot lead them to success he will trim off the dead weight. Furthermore, he has a curious loathing off sports equipment that are not produced from his mother's namesake Nike Inc. They can provoke two reactions: anger at their existence and their inferiority; or laughter as it is unable to compete with the "pinnacle of sporting design" - or so he says.

░▒▓ ♈
x
AMBITIONS
xxxxxxxxx
Before he discovered his mother was Nike and was brought to Camp Gemini, Ajax sought to become a top class footballer having broke into the Internazionale first team despite his tender years and slender frame. After making a handful of appearances, including a twenty minute cameo in the Champion's League Final, Ajax was enlighted about his mother being the Greek Goddess of Victory. Following this, he recounted his previous successes and setbacks and now aims to be a hero in the eyes of his mother.

░▒▓ ♈
x
INTERESTS / HOBBIES
xxxxxxxxx
Ajax loves football (soccer) and thanks to his father's influence and the popularity of the sport in his native Italy for local side Inter Milan, or Internazionale. He also used to enjoy athletics and many other sports including: Gymnastics, Skiing, Cycling, Tennis, Volleyball, Table Tennis, Handball, Kayaking, Rock Climbing, Surfing, Badminton and Rugby. He also showed some minor interest in combat sports such as boxing and kickboxing but this never materialised above fun sessions with his Dad.

His ADHD allows him to keep up with all these different sports and his workrate allows him to beome a competent sportsman in most practises.

He also enjoys activities such as yoga and pilates, and general fitness training. Although not generally categorized as sport, it helps him calm down and he used to do it in order to rehabilitate after matches.

Ajax also loves to hike and camp outdoors, he would often go on backpacking holidays with his dad in the alps, or abroad.

Aside from sporting hobbies, although in someways related, Ajax loves to gamble and would often join his father at the race course or place small bets with friends. Possibly being drawn to this practise by his mother, Ajax hoped that he would soon go to casion in Las Vegas or Monaco when he was old enough to officially gamble.

XXX
♊️
POTENTIAL ASSESSMENT
♊️
XXXXXXXXXX
░▒▓ ♈
x
POWERS
xxxxxxxxx


• Minor Victory Manipulation
Ajax can seemingly create 'minor victories' within a battle or a task by visualizing a desired occurence, usually something miniscule and negligable, and then willing it to happen. The occurence cannot be something huge or obvious but has to be something that someone could attribute to to luck or a miscalculation: A good example of something like this would be a bow strong snapping or an opponent over commiting to a strike and leaving themselves vulnerable.

• Indomitable Will
Ajax was blessed with an indomitable will by his mother, and it allows him to push past his limitations in order to achieve success and further more to never surrender. Ajax is also able to resist temptation more than the average demigod, making him able to resist outside influences that try to make him act against his wishes or character, I.e: Charmspeak or Illusions.

• Enhanced Strength
With Nike also being the Goddess of Strength and Speed, Ajax was given these attributes aided by his lean, compact muscular build.

• Enhanced Speed
With Nike also being the Goddess of Strength and Speed, Ajax was given these attributes aided by his lean, compact muscular build.

• Bestial Domination
Ajax can tame any form of beast or monster providing he can attatch it to some sort of functioning chariot. Should the bindings be cut, or the chariot unoperational, then the dominated target will be freed from his control.

░▒▓ ♈
x
SKILLS
xxxxxxxxx

• ADHD

• Dyslexia

• Peak Physical Condition

• Strong Legs

• Inherited: Charioteer Prowess

• Natural Sporting Ability

•

░▒▓ ♈
x
WEAKNESSES
xxxxxxxxx

• Overconfidence

•

•

•

•

•

░▒▓ ♈
x
FATAL FLAW
xxxxxxxxx
XXX
♊️
HISTORY
♊️
XXXXXXXXXX
░▒▓ ♈
x
PAST HISTORY
xxxxxxxxx

(History before Camp Gemini, if you have any you want to present, goes here)

░▒▓ ♈
x
PRESENT HISTORY
xxxxxxxxx

(Present history at the new camp goes here)

XXX
♊️
RELATIONSHIPS
♊️
XXXXXXXXXX
░▒▓ ♈
x
FAMILY
xxxxxxxxx


• Nike, Goddess of Victory -

Mother


The Greek goddess fell in love with his father, who was a successful football (soccer player) and conceived a child. Upon leaving Ajax's father to return to Olympus, she looked over him like she did with her other children but had no influence on events in his life.

• Sinisa Verratti -

Father


Born in Slovenia by Italian parents, Sinisa always had an interest in football (soccer). When his family returned to Italy, he joined the Inter Milan Academy and made his first team breakthrough at the age of 21. He forged a career in his sport playing for Inter Milan, Ajax, Aston Villa, Manchester City and then returning to Inter. He won 6 trophies and was nominated for the Ballon D'Or, becoming a legend in Inter Milan history. After retirement, he fell in love with a beautiful woman who bore his child, a son before leaving him unexpectedly. He raised Ajax lovingly, being a very good father and spending lots of time with his son while giving him freedom to go out with friends as well. He would also find a new lover, Berenice Leiva.

• Berenice Leiva -

Step-Mother


Sinisa's first lover after Nike left him with a newborn child. She met Sinisa at school, when they were children, but were reunited at a party and fell in love. Ajax first met her when he was 11, and she raised him as one of her own and seemed to harbour no hard feelings about him. Ajax likes her, but never spent much time with her in comparison to his dad.

•

•
░▒▓ ♈
x
FRIENDS
xxxxxxxxx
░▒▓ ♈
x
ENEMIES
xxxxxxxxx
XXX
♊️
CAMP INSIGNIA
♊️
XXXXXXXXXX