Note: I deleted all my old journals I thought it was about time I did some with a little kick in them.
How to Draw a Female Face (Anime/Cartoonish)
So you sure you want to draw?
This tutorial is one of the first I ever made way back in 2002
Getting Started
First you have to make sure you have all the materials you need.
Most basic and cheap materials:
1.
Pencil
- for drawing, the lighter the pencil the better
2.
Ink Pen
- I use a ultra thin sharpie marker, that works good enough
3.
Eraser
- I use a gum eraser or a regular eraser is fine
4.
Paper
- computer paper works fine
5.
Ruler
- this comes in handy if you are doing a comicstrip
6.
Tissue or napkin
- to put under your drawing hand so you won't smear the drawing as you draw
7.
Scanner
- to post your drawing online or to upload into a coloring program
8.
Some kind of editing program
- I use photoshop
**#7 and 8 are only if you are planning on scanning and cleaning up your drawing some more, or if you want to color it in CG.
Will get more into detail on that stuff in another tutorial but for now just the simple stuff.
Start Drawing
Now that you have all that you need....lets get drawing.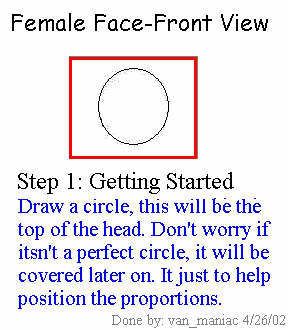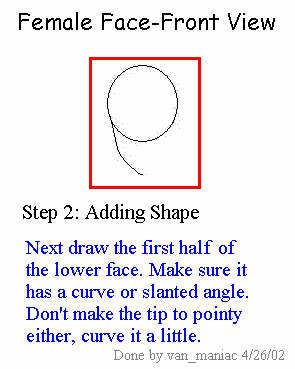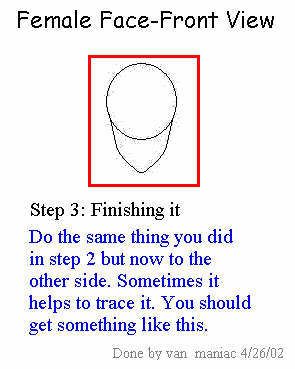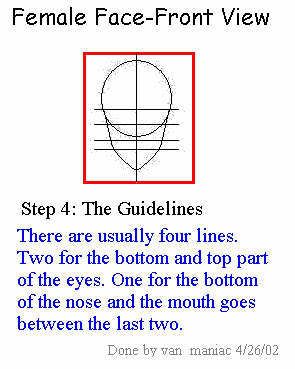 An Overview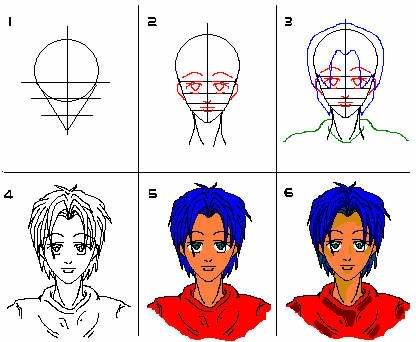 1. Proportions
2. Positioning the face
3. Simple outline of everything
4. Line drawing
5. Basic colors added
6. Adding more color & light source
Important Tips and Hints
Now the guidelines can differ depending on the style you want to use. So just remember the basics.
1. The Eyes go right in the middle of the head in length and are one eye apart of each other and usually the head is 3 1/2 to 4 eyes wide.
2. The bottom of the Ears go on the same line as the nose and the top of the Ears go on the same line as the top of the eye lids or the eyebrows.
Don't forget to leave a comment and feel free to share your own tutorials with me.
Next tutorial I will cover the facial placement of each feature....
Next Tutorial>>