-
Angry at everything right now.. and kind of scared, for some reason. There isn't a reason I should be scared, but I am.
I hate summer
. So much. I forgot how fricking
hot
the weather could get.. I really wish it was winter again. OK, well, it wasn't that unbearable.. but you know what I mean. Like, damn, there are so many bugs too! So many... I'm going to cry.
I hate bugs
. So it might be bugs + heat that are making me slightly anxious right now. If I'm feeling anxious at all, I can't tell.. I hope not.
That aside, I took some time drawing this earlier... /
large picture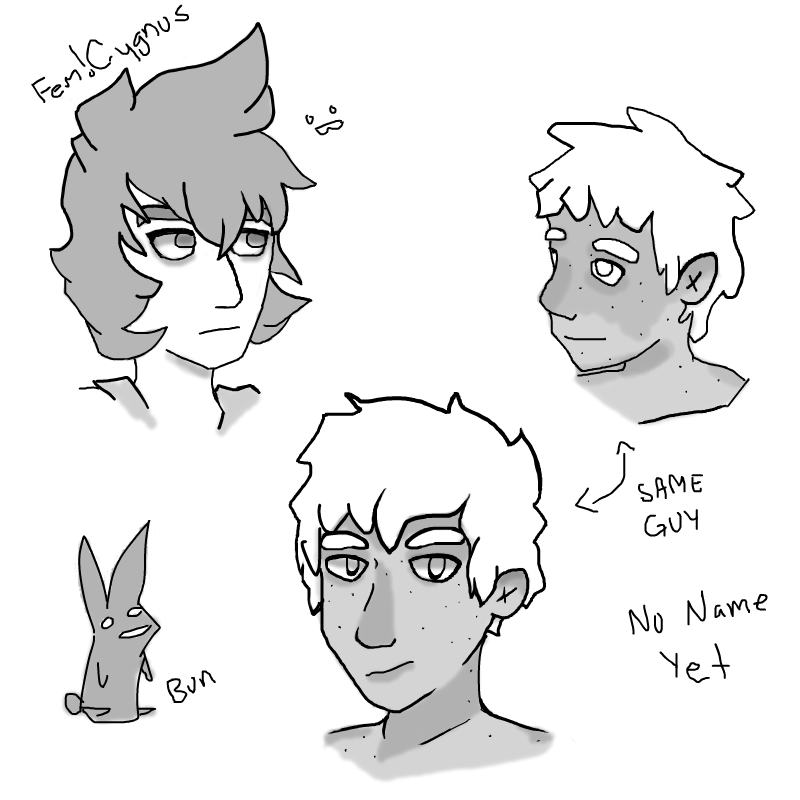 I don't have a name for my new OC. I ended up calling him Rory for a while because he's a Lion and whatever, but my sister thought that was the dumbest thing ever. So I'm going rename him.. and not because I care what she thinks. I mean, I do appreciate her input. I was thinking of going with Micah (third choice). Still deciding, even though I dont really got any names lined up.

And I'm still thinking about female Cygnus . ///. but feminine features escape me.
That's about it, I guess. Not much of an journal entry..
Lets talk about random things for a quick second. I have only watched Supernatural up until the end of season 4 and I don't think if I want to continue. Probably wont. I started shipping Mina and Nick from Grojband (p cool cartoon btw). I still ship Tina and Zeke and I might draw the them again. And you know Sasori from Naruto? I can't get over the fact that he died..
especially the second time.