-
I wasn't very "enthusiastic" in my last entry and felt that it lacked something. Perhaps it was more material? Its rare for me to be happy for more then a moments time, but for the sake of not wanting to bore whoever is reading this, I'll try my best to pep things up!
OK, so I mentioned that I would draw my strange creature-looking avatar. And I decided to draw it inside my sketchbook instead of using the computer. Not really confident in anything I draw by hand, but I don't mind sharing! I have some other art in there that perhaps I'll show you folks next time.
What the avatar looked like (the picture is also in here):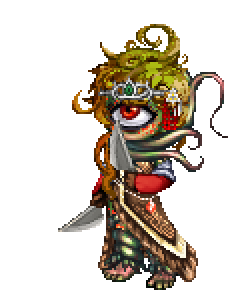 And the end result is:
Yeah. Don't say nothing, I want to move past this. You want to Tektek me something with me invo, then
here ya go
! Perhaps you'll have better luck my items then me.
Then again, I probably wont see it... boo.


Moving onto something totally unrelated-
So, uh... hm! My crush on Cygnus has passed, but he's still one of my favorite NPC's here on Gaia. And the other day a random thought just came to me... what would a genderbent Cygnus look like?
Here is what I had in mind: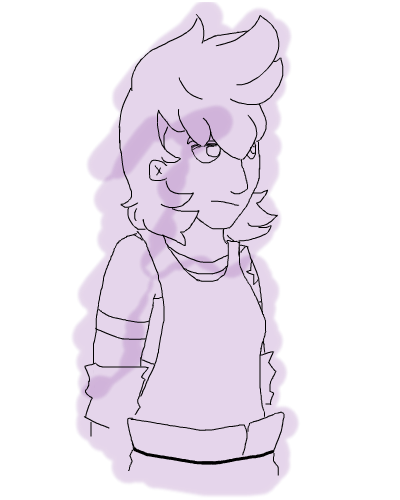 It looked much better in my head to be honest. Kept the same features, but perhaps I could have went with a more feminine look around the face? The first thing that came to mind when I thought of a fem!Cygnus was that her hair would look like a mullet. I don't know why, but its true. In fact that was main reason I wanted to draw her. She'd still be tall (for Jet's sake)- and she would still have muscles (
like Mikasa from SNK or something
).
I'm embarrassing. I'm sorry.
Oh, hey, you know what sounds like fun? Creating an
Evolving Item story
! I would love to make an EI story~
I don't have a ticket
, but I would still like to share my idea! Sadly I'm too shy to post it. Been thinking about it since I read the announcement. Perhaps I'll read what other post first, just so my story isn't so similar to another. I just hope it doesn't discourage me if I decide to post mine!
But what is about, you ask? Hard to say. Its an old idea really from a year and a half ago at most*, and I don't think I would use it myself. But I am reminded of it a lot. I know there will only be 2 characters (maybe 3), no romance and only a really close friendship.
That's it for me! I'm going to take a nap or something.
*
IT FELT LIKE MORE, BUT NOPE.

ALSO, ITS DIFFERENT THEN I REMEMBER. I AM GREATLY EDITING IT.