Profile



I Am the

:

The female faun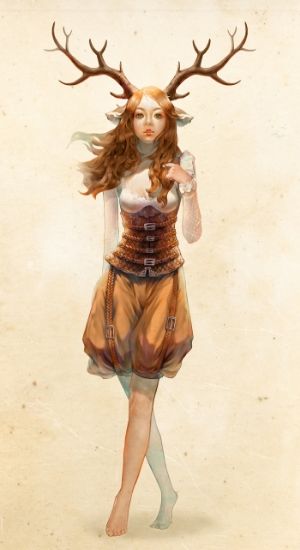 ± : . : ± : . : ± : . : ±± : . : ± : . : ± : . : ±
My is name
: Marceline Aean
I am
: 21
years old.
My race is
: Faun
I like
: whomever can satisfy my needs, physically, mentally, emotionally.
I'm a
: Female
I Like
:
❥ Spontaneity
❥ Honesty
❥ Instrumentals (of any type/instrument)
❥ Birds, especially finches
❥ Small animals
❥ Drizzling rain and cool temperatures
❥ Puzzles
❥ Trying new things
I hate
:
✗ Those that expect her respect and don't earn it
✗ Too much structure or excessive amounts of obligations
✗ "Sugar-coating" a situation
✗ Hot and/or muggy weather
✗ Feeling "cooped up" in a place too long
✗ Being rushed into a decision about something
•°o.O O.o°•
A secret
: She has a beautiful singing voice but she doesn't willingly share it with anyone that she doesn't care for (in other words, she sings in private).
The one Who Pulls My Strings
: Kitsune~Dream
-----------------------------------------------------------------------------------------------------------------------------------------------------
Post format

M
arceline
A
ean
[/size]
female
xxxx
fau n
----------------------------------------------------------------------------------------------------------------------------------------



[size=12]

""
----------------------------------------------------------------------------------------------------------------------------------------
TEXT HERE

----------------------------------------------------------------------------------------------------------------------------------------
"
"
----------------------------------------------------------------------------------------------------------------------------------------