Forgot to add an entry yesterday; I got the colourist position for Kelpies, so I'm really excited about that. c: I just need to wait and find out what's happening with that and I'll be all set to go!
I'm also considering opening my own B/C at the moment; one based on the cat sìth of scottish folklore. This is what I have so far; I really need to work on it more though.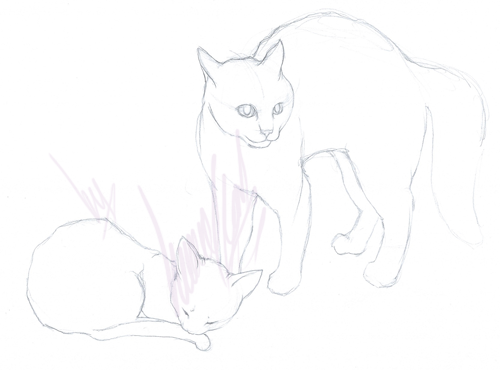 I also managed to get the invisibility achievement yesterday, thank god.