Okay so I didn't get to that run this morning; I slept in big time. :L But we all knew that was going to happen.
I played a lot on zOMG again today, and did a couple of tweaks to my dissertation. Posted a questionnaire to the art discussion forum for my friend's dissertation, but most of the comments have been really rude and derogatory. Really poor show, I thought that this site was full of nice people. :/ Guess there's always going to be rude folk hidden away somewhere!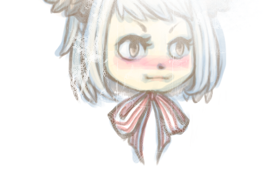 I also opened up a little chibi headshot shop in one of my guilds for the odd commission to get me some gold. I would have posted in the main forums, but I didn't want too much traffic since I've still got uni work to be getting on with. Maybe in the future.