Had such a lazy day today. I was originally going to go into the library to work on my dissertation, but I had such a full on day with that yesterday that I decided to make a pass at going out anywhere.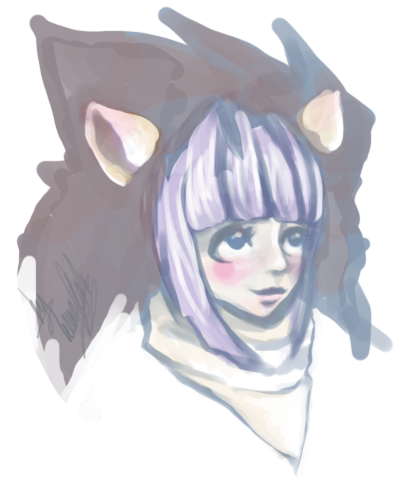 I ended up stumbling across this website though; and I made this account so hopefully I'll meet some lovely people here. <3
There seems to be a ton though; I even got an anonymous gift from some wonderful person! I don't know who you are, but thank you!
There's a lot of inspiration to be had here for drawing though. I did a little headshot for someone too since I loved their avatar. c:
I don't think it'll take me long to get my bearings, but there are a couple of things I'm a little confused by (such as Rally and Zomg - how do they even work?!), but that might just be me being a newb.
I'm going to look into Zomg later on tonight.
So after looking into Zomg more, I think I'm hooked. It reminds me a lot of Dofus, and I'm not sure if that's a good or a bad thing (bad being because I have uni work I shouldn't be getting distracted from!). I've already collected some badges that are on my profile… one guess what I'll be doing a lot of this weekend!
Got an early start tomorrow though since it'll be my first 5k run at the beach in the morning! I probably should have trained for it, but I reckon I'll be fine as long as I don't push myself too hard and just get a feel for it. I'll be sure to take my phone so I can snap some nice crisp morning shots of the boulevard; considering I can even get up in time for it since I played Zomg until well after 2am. Ahaha. I should really get some sleep.