... well for a bit.

so recently i have been busy busy busy.
i've started 6th form and have been drowning in homework and revision.
in fact i still have a lot to do now but procrastination ftw !

so anyway i'm just going to release my thoughts. even if these are old news.
k-pop
TAEYANG.
TAEYANG IS BACK!

with ringalinga ~
& HE IS RAPPINGGGG AGAIN!
like when he was in gdyb.

that singing voice, that dancing, that rapping...

ahhh taeyang, you will forever be my bias.
the mv and dance version are both amazing.
im glad this single shows off his dancing, rapping and vocal skills.
he totally kills this routine even gaining some attention from people in the american music industry.
but i have to admit i prefer the dance version more. the dancing is just aksckvksv

but both are good.
overall. well done taeyang, yg and those working to create this.

TROUBLEMAKER
so "now" was released...
oh gosh are they sexy. i absolutely loved the song and concept and i personally don't think it was that perverted. i absolutely loved it.
..and this is why
-the song was catchy
- stories and plots with conflicting emotions are just soo...
- did hyuna not look amazing? that blue hair as well. omg

- the joker bit with hyunseung. &3
overall i loved it. especially the uncut mv.
troublemaker. hwaiting ! ~
oh but looked so skinny and tired live on show champion... D:
i hope they look after themselves. but good work still.

2NE1'S COMEBACK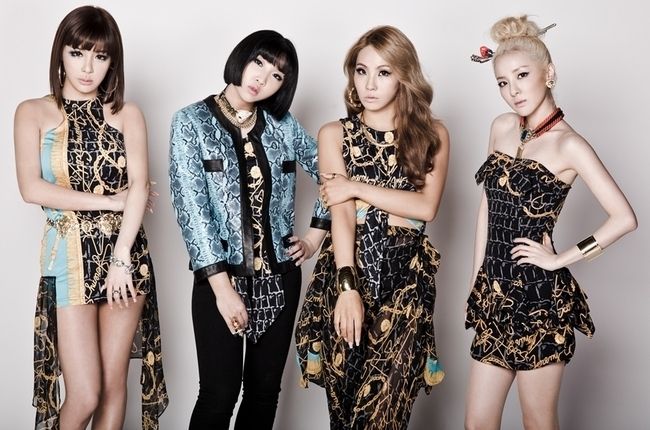 now i love 2ne1. they are my favourite girl group but i have to say their comeback is pretty weak. not really good promotions and alothough the video for "do you love me" was refreshing, the song was... very odd. and not in a good way.
however, i did find falling in love pretty good. it was a nice cheerful summer song and the dance routine seems pretty cool.

in fact i learnt some of it.
i just feel they should i have done more to promote this single and had a better follow up song.
their reggae acoustic version was also lovelyyyyy <3
however, although bom i my bias her vocal technique does not seem to be improving. i love her voice and all but there's a limit. but overall girls you rule !
i can see the vocal improvements and minzy just never fails to amaze me.
manga
OBORERU KNIFE
chapter 28
hnggggggggg
i absolutely adore this manga. definitely one of my favourites.
in this chapter there is even more development in characters and relationships.
kou seems to become more human in this chapter. i don't know how but he just does.
we see ootomo's feelings develop towards natsume and it's cute.

suzuka seems more human too and like a realistic character in this chapter.
and natsume's dilemas again is portrayed brilliantly.
and the atmosphere the mangaka creates and the art again is mesmerising.
a brilliant chapter.

NAGAREBOSHI LENS
chapter 13&14
again this manga is just so fluffy and so adorable.

the art, story, chatacters and the bears being everywhere ...

and mannn takeshi is fineeeee.

anyway this was my favourite scene.
haha you go touga!
kick dem arseh*les.

HIRUNAKA NO RYUUSEI
now i quite like this manga and the heroine. but what i love the most right now is yuyuka and togyuu.
i mean look
awwww

but i'm getting a bit bored with the suzume's story right now for some reason... oh well.
random
just wanna say. props to this man. trolololol

http://www.buzzfeed.com/lukelewis/john-lewis-is-the-most-patient-and-polite-man-on-twitter
life
so here is the diary bit.
now im used to a more "ghetto" environment and messing around in lesson. hur hur hur.

and suddenly moving to a new school where you're no longer at the top as everyone is s**t smart, refined and rich is a bit difficult to adjust to.
now i admire them for how hard working and well dressed they are ( i mean i'm a girl so i cant help but notice their sparkly polishness... ) but sometimes it makes me feel crap. i'm like behind on most of my lessons.

also this extra work and silent classes where everyone wants to learn is really weird for me.
also they have completely different senses of humour, jokes and interests.
i didn't know how immature i was until i changed schools. i mean when the teacher told us that our homework was to research fanny duberly i bursted out in giggles. and when i turned around everyone was still being serious and engaged in lesson.
in addition to this im not used to working in lessons. haha xD and im not used to all this stress and pressure to do good homework. i always seems to forgetting to do homework or not doing a high enough quality homework

but i guess it'll eventually pay off...
I'll grit my teeth and get through these 2 years...
man do i miss my old school but i need to accept the fact i can no longer go back.
anyway to avoid falling back into depression i need to try keeping myself active and positive.
I CAN DO IT.


soo... i became a "house captain", and joined a zumba club. hahaha
anyway since i was forced to quit streetdance due to strict asian mum who said it took too much time and that i need to focus on studies ( ok it did take up a lot of time...). i plan to practice dance still and will continue trying to get abs. wish me luck ~
oh nd maybe start artistic things again. i just need a new memory card, paints, brushes, and ribbons and sewing equipment.

OOOH AND I'M EXCITED FOR CHRISTMAS !
YAYYYYY
I ABSOLUTELY LOVE THE SHOPPING, THE SMILES, THE FOOD.... EVERYTHING. christmas is just such a nice time.
planning to go iceskating and winterwonderland this year. and maybe a concert.

oh and catching fire and the day of the doctor (doctor who) soon!
djvhkjevhkjehvhsjkvhesjvhks

my sexy david tennant. mmmmm
oh and i doubt anyone cares but my cramming payed off in june.

on my final exams i managed to get all A* on every gcse exam that was not language based.
WHOOOOOOOOOO
i got full marks for chemistry, biology and physics.
A* in economics which i had no proper teacher for the whole year.
and A* in history again where i had no proper teacher. im quite proud.
only exceptions were english and french. damn i suck at languages. i managed Bs but. skcskcmksl

ive never been good at english..despite being born and raised in england. hahaha
and french. pshhhh dont get me started.
je ne comprendre pas francais. & is that right? xD
anyway in the end adding all my exams including last year it totalled to 1A* in maths, 7As and a B and C.
this is due to the fact in year 10 i was a slacker and was a B/C student and in some cases even D. so i had to get those final A* and full marks to make up for it and which it did.

but now if only i believed i could get full marks and actually tried from the start... hahaha
but yeah those grades aren't really much. i have friends in my new school with all at least 5A*s. they are sooo smart.