Well, this week turned out to be FACE OFF WEEK! Wooh! Or not so Wooh! [Yeah, that was stupid...]
Uh, so, yeah...they had a challenge to determine who would pick the face offs. They had to run under a bar and tap a medal. First team to 500 won, and each contestant could only go on one run...It was difficult and really close, but the damn blue team won. So, the match ups are as follows
Rebbecca - Amanda
Rudy - Shay
Liz - Daniel
Allen - Danny
Tracey - Abby
The Black team just started falling apart this week. Amanda felt too much pressure from all the cameras around her and found it hard to adjust to being a leader in the group.
Abby sat down with Jillian. Jillian asked her what it was like to lose everything you loved. I normally don't, but I cried. Abby's story is really fricking sad. She lost her husband, daughter, and son in a car crash. I mean, it's just so sad. Jillian said that if anything like that ever happened to her, she would not be able to survive it. She admires Abby for being able to get through it all.
Shay finally confronted the way her mother was, and Jillian drilled it into her head that it was not her fault.
The challenge was picking up baseballs and throwing them into other contestants' buckets. When a player got 316 of them, they were out. The black team went full force and won. They got lunch made by Curtis Stone and a two pound advantage. They gave the two pounds to Amanda. As it turned out, that two pounds didn't help. She only lost 4 + the two, and Rebecca lost 9...So, score one for the Blue team. Let me just say, they won the weigh-in. It was pretty bad. But, Danny kicked Allen's fireman a**! XD Tracey beat Abby...grrr....And Dane from last season came back to see if Rudy would beat his record of losing a hundred pounds the fastest. He did - 101 pounds in seven weeks! The black team lost and they...sent...Abby...home... Aw, I loved Abby!
Rudy's kinda tall. Shay came up to him, looked him up and down, as he was looking down at her, and she says - "You're not *that* tall."
Swimming exercise with Bob.
Abby - "Tracey is...Tracey's crazy." AMEN TO THAT.
Dan only lost like 5 pounds this week. They were all shocked again. He was put on the same program that Danny was on, so Jillian knew something was wrong.
This conversation is the saddest conversation I've ever seen. Jillian was trying her best to hold back the tears.
Shay struggled a bit this episode.
Jillian Michaels - "If you're not failing, you're not trying hard enough."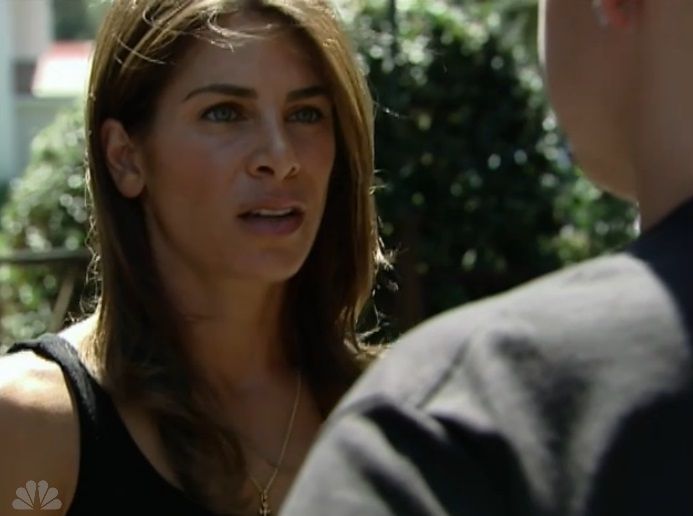 Rebecca loves winning. Go figure.
Allen - King of the blue team (well, second in command to Rudy)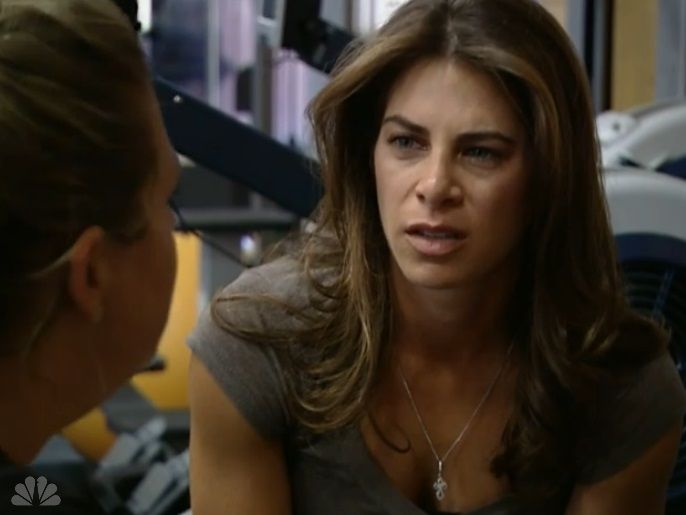 I love how she's so small, she can sit comfortably on the treadmills.
Black team finally won a challenge!!
Having a bit of a tense, verbal brawl with Amanda.
Liz's happy dance.

After Amanda yelled at her and quit for a little while, - "Why are all the contestants so difficult this season?"
Curtis Stone.

Dane is on campus! Doesn't he look amazing?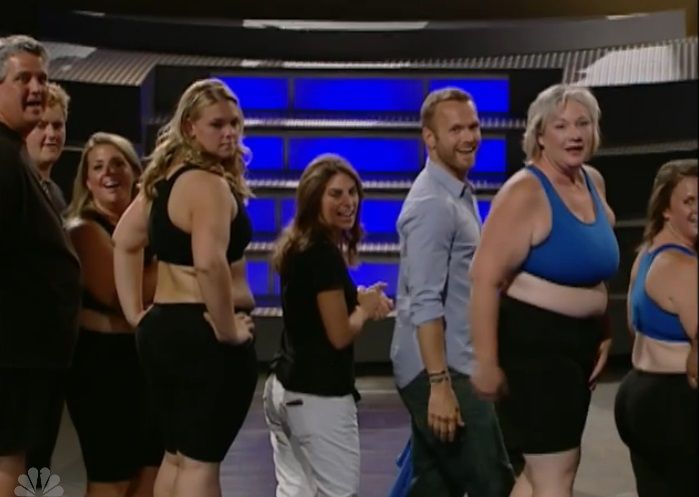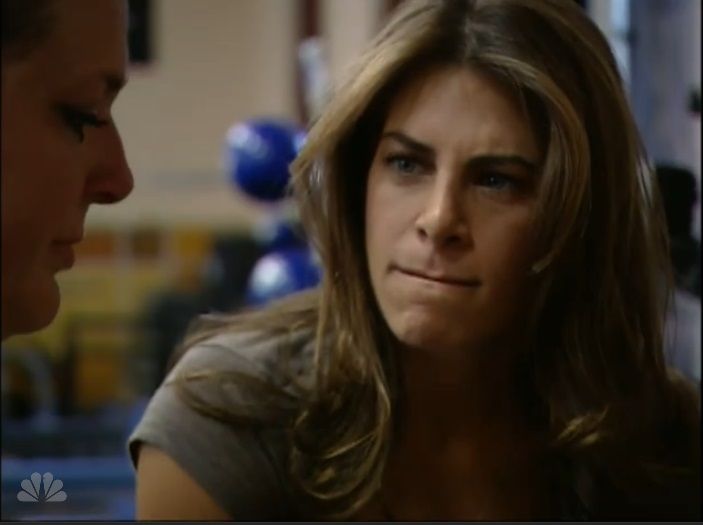 Abby's family before they were killed in a car accident a few miles from their home by a guy who was going 100 miles an hour.