Okay, this week, the contestants had a challenge to dig through mounds of sand. They were to find four keys, which would then open a chest. Thing is, they didn't know what they were playing for. It was a struggle, but the blue team came out the winner. They got tickets home for the week. Then, they decided to give them to the Black team, and they COULD NOT refuse it. Sucks, but at the same time, it was nice for them. Blue team ended up getting quite the advantage.
Jillian called her teammates while they were at home. XD
Uh, then they came back for the Last Chance Workout. Then, the weigh - in,...Yeah, not much happened, really.
So, the blue team lost a total of 35 pounds between them. Okay for a week at the ranch. Tracey only lost 4. Of course, no clapping as far as I can remember. Then, the black team got up. Amanda lost 6, Abby lost 5, Dina lost 5, Shay lost 4. They needed 45 to win. Danny gets up there and LOST 15 POUNDS!! Jillian had the most shocked look on her face that didn't waiver for a while. Then, Daniel, who had somewhat of an epiphany this week about his family and how much they support him, gained a pound. It was horrible...so the black team lost. They voted Dina off! Aw, man. But, better Dina than Daniel (I love him too much)
Danny losing 15 pounds.
And Jillian's reaction.
She was kind of worried about Daniel.
She was shocked when Rebecca wasn't happy with her number.
The mounds of sand look like sand angels. XD
Jillian's initial reaction to Danny's 15. Her face did not change for a while.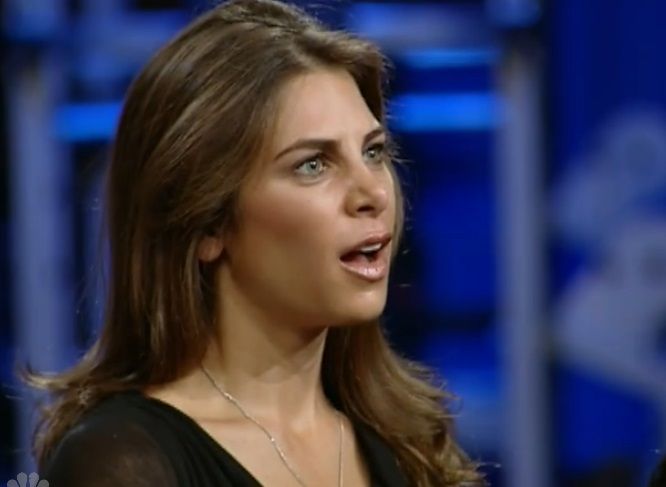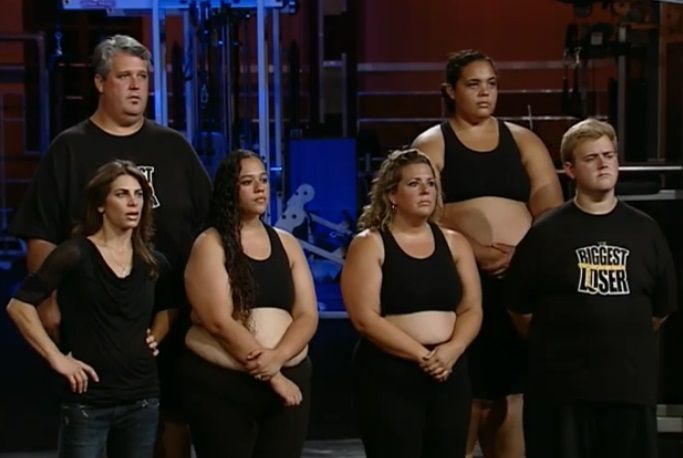 After Amanda lost 6 - at home.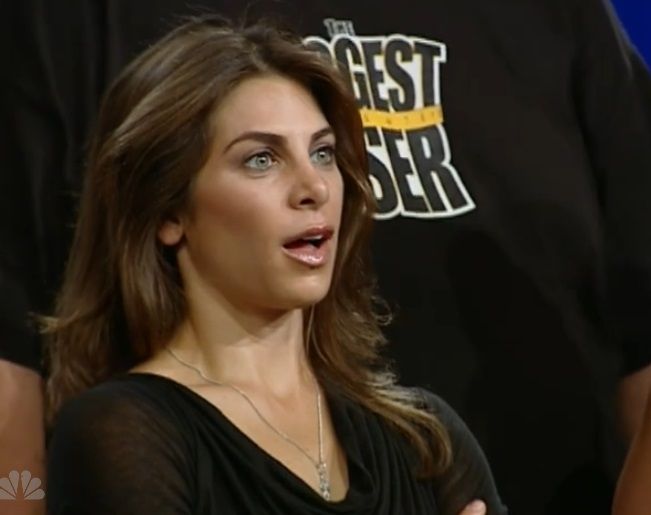 Mixed emotions on Dan's gain of one pound. You know, I think Jillian jinxed it! She said on the phone earlier as she was talking to Daniel - she said something about gaining weight, like, "or you could gain weight - let's hope not".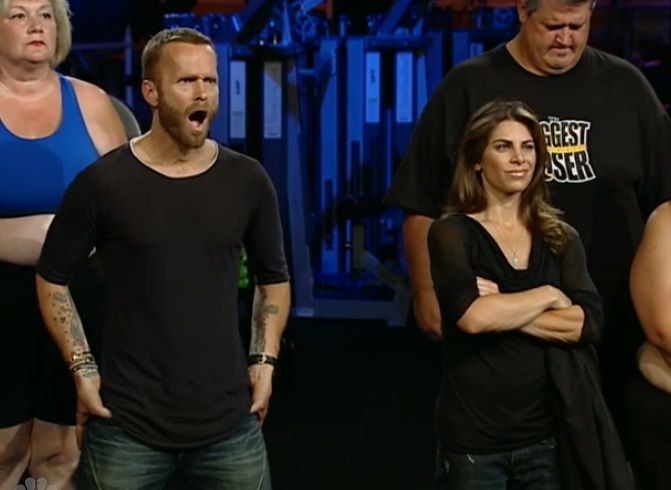 Danny - happy to be seeing his family.
Danny - "No Jillian..."
Kind of a sweet good-bye. They clasped hands, then hugged, then Jillian ruffled his hair real quick and left.
Liz wants to kill Tracey - just look at her.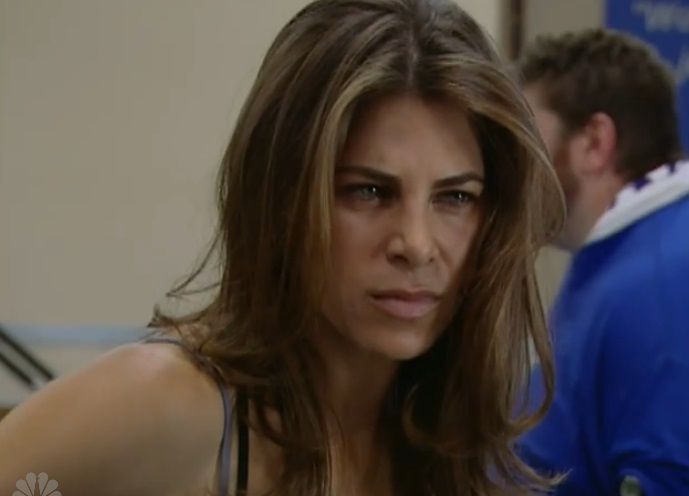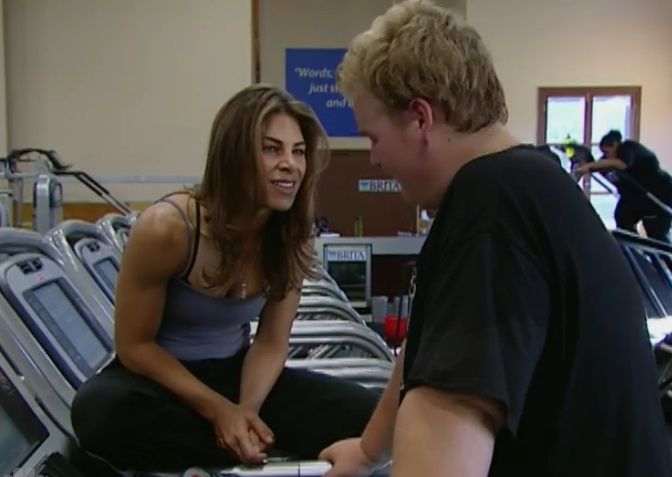 She smiled when Abby said that when she went home, her family told her the biggest difference was that they saw life in her.
Guess who's calling??
Look at that fake sadness!
Dina's son. Isn't he cute?