First off -
the Week 2 Curse is officially a myth designed to scare Biggest Loser contestants. This week proved it.
So, Allison gave the group a proposition - if they lost 150 pounds as a group, no one would be going home. The week 2 curse hung over them all week. Then, they had a challenge that ended up being a nutrition quiz where they took off 15 pounds, lowering it to 135. Bob and Jillian were still nervous and as well as everyone else. THEN, they had a challenge, where they had to cross platforms that got progressively smaller. Each big platform that everyone ended up on got the whole group something. It was difficult to get everyone across the balance beams, but they did it and took off another 20 pounds - 115. Tracey came back from her stay at the hospital. And at the weigh-in, they actually did it!!! They not only lost the 115 pounds, Daniel and Shay got them over the 150 mark! Bob and Jillian were kinda speechless. So, the week 2 curse has been confirmed as a myth. XD
Their faces when they saw that Hulio was still here.
Danny is a wonderful musician.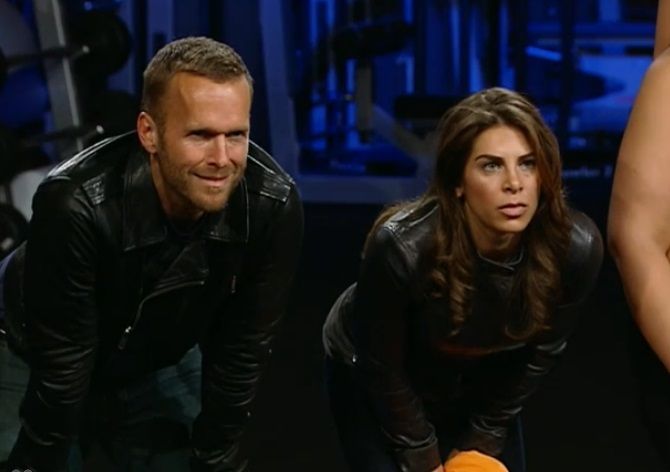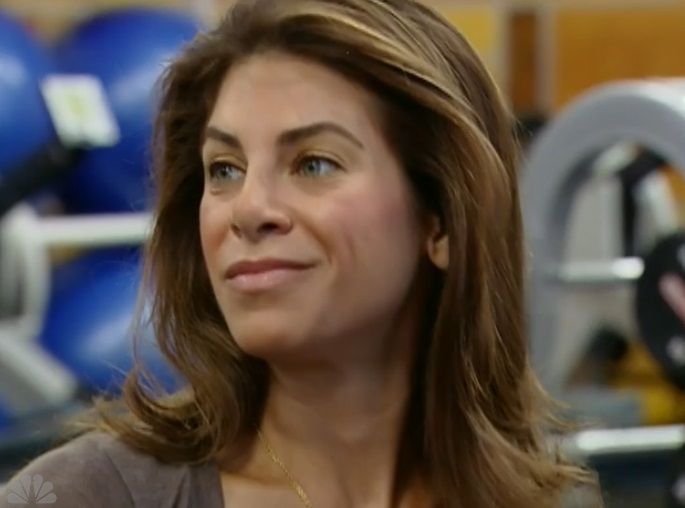 So, Jillian was doing this tug-o-war thing with Rudy and Bob looked over and saw that Rudy wasn't having much difficulty pulling Jillian along, cuz she's so small. So, he decides he's gonna join her. He runs over and grabs the back end of the rope and here we go.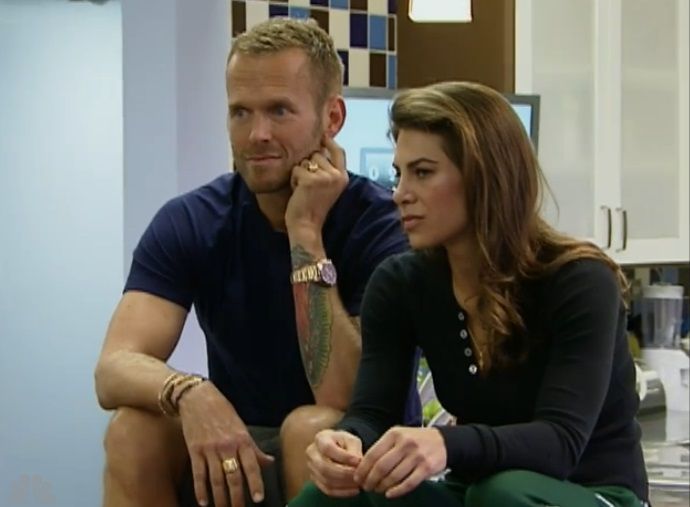 Tracey's back!
Abby just about lost her balance and would've cost it for everyone - and would've never heard the end of it. XD
Sean, hands off Curtis Stone's soda.
Bob: Come on Jillian, pull! [they're not going anywhere, but towards Rudy]
Jillian: I am pulling...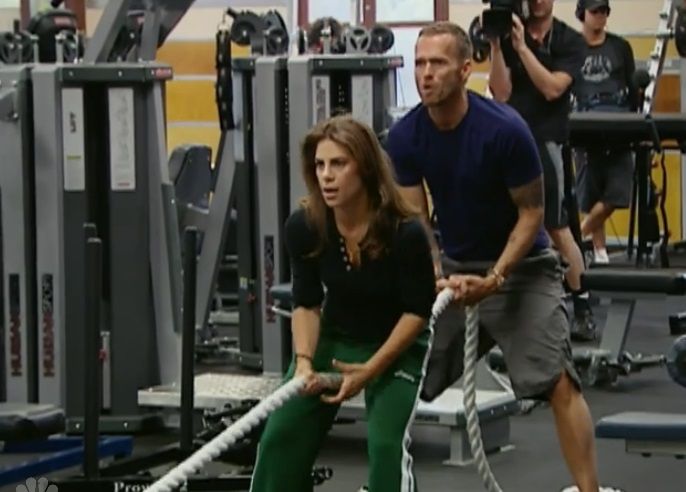 See? Speechless.