The first week off Season 8! Wooh! First of, Daniel is back! He came back to finish what he started, cuz he was the biggest contestant they ever had. He looks good. So, the first challenge started even before they all got to the Ranch. They had to run a mile and the winner got immunity. I don't know how fair it is that Dan came in first, though. But, Tracey pushed herself too much and got herself sent to the hospital and didn't return all week. So, teams are as follows:
Daniel and Shay - Orange
Allen and Abby - Green
Rebecca and Amanda - Pink
Coach Mo and Tracey - Purple
Hulio and Alexandra - Black
Danny and Liz - Brown
Dina and Rudy - Blue
Sean and Antoine - Red
Shay was the largest contestant ever - 476 pounds. At the first day in the gym, she did not have a good time. She almost gave up - almost. So, at the weigh in, Hulio and Alexandra fell below the yellow line. Alexandra went home. And Abby gave a really beautifully sad speech about how she wanted to kill herself after her family was killed in a car crash, but she pulled through. It hit Jillian really hard. Tears in the first episode, already.
Rock on, guys. They got immunity at the challenge.
This season, the contestants ALL get to work out with BOTH Bob and Jillian.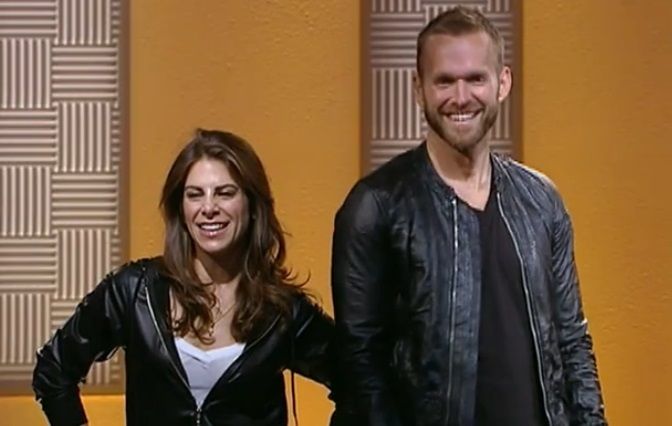 Jillian: "Last Chance Workout, b***h!"
Love her face! That's the Last Chance Workout in a nutshell right there.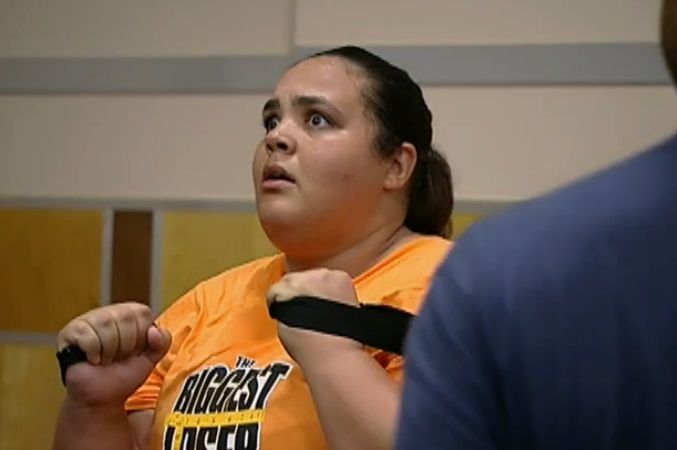 The lucky color.
Shay broke rule number 1 on the first day - Don't piss off Bob and Jillian.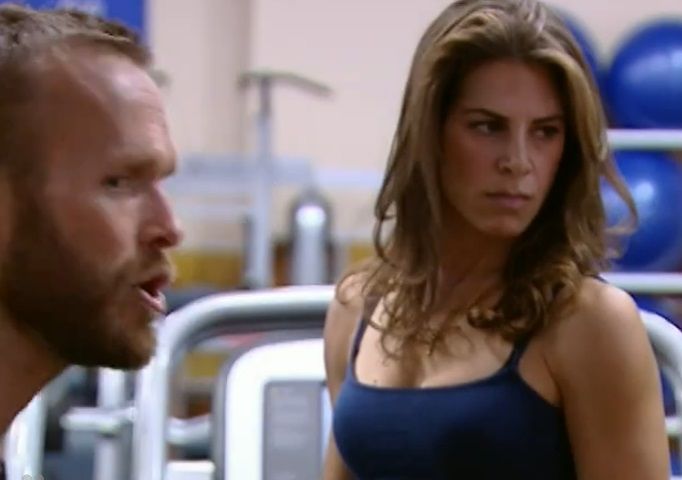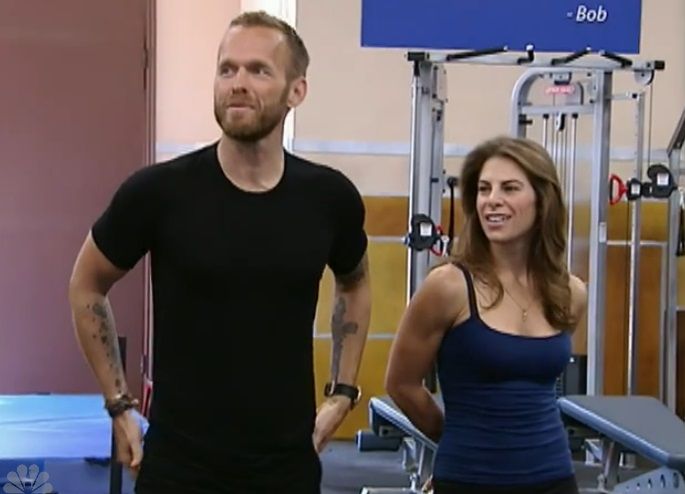 According to Bob, there's gonna be blood on the walls this season.