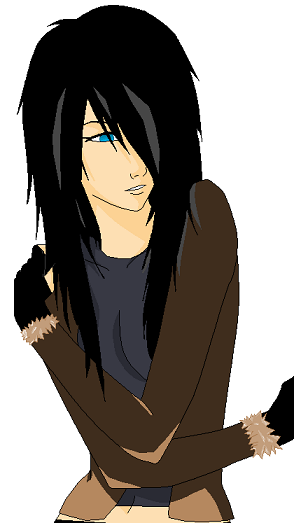 Biographical information
Date of birth:
1991
Race/Nationality:
Caucasian/American
Occupation:
U.S. Government Agent
Status:
Alive
Physical description
Gender:
Female
Blood type:
O
Height:
169 cm (5 ft 7 in)
Mass:
52.4 kg (116 lb)
Hair color:
Black
Eye color:
Blue
Skintone:
Light/Peach
Weapon of Choice:
Gun,Hunting Knife,Katana
Skills and abilities:
Master knife-fighter, handgun expert, able to wield a gun and knife in either hand, kickboxing, and streetfighting.
Personality:
Kind,Warm Hearted,Motherly,Calm,Focused,Caring,Protective
Family:
Leon Scott Kennedy
She tends to hurt herself a lot ending up with close to ten bandages a day,she look up to her brother since she was small so she dress up to look just like him except she was black black not brown.
Bio
Tsuki was a security guard for a mall in a small town, when a suddenly zombie breakout happened . She fought his way out of the town and found safety together with two other persons.