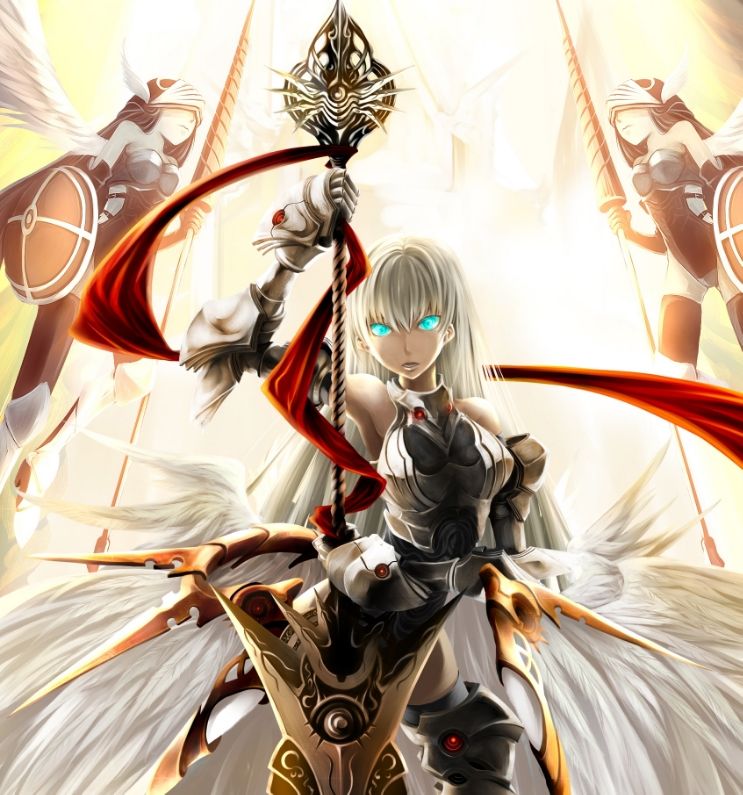 Esther slowly approached the enemy camps, moving stealthily in the darkness. The kingdom she resided in was in a war, one that they were desperately losing. Normally she would not care, but their King had summoned her in secret, and offered her a sum she couldn't refuse. Offered her this money only to kill the enemy's general.
She had on a deep black cloak over her armored clothing. Everything she wore was a deep black, including her armor. It his her body well, disguising she was a woman. A mask covered the lower part of her face, so only her eyes showed, and the hood to her cloak nearly covered them. They were quite an eerie color, a glowing teal. Most saw it as a mark of a curse, or called her a witch for her eyes. In all reality her eyes had been that strange color since birth. Esther saw it as a mark of her destiny, and a blessing. None could tell that she was a woman without disrobing her, or looking quite closely at her chest, to see the slight swell of her taped down breasts. She wrapped them beneath her armor, pressing them down. They only got in the way.
She had scoffed and feigned no interest at first, only driving the offer so high she could not refuse. So she found herself crawling through the darkness, putting all of her training to use. She had been watching the general's routine for many days now, and it seemed t follow a basic pattern. Unless their was a battle he went to his tent alone, and soon to bed.
She crept through the ranks, none of the guards noticing her. Except for posted sentry, their shifts at watch, nobody was awake, and those at their post were barely so. Esther grinned and slowly made her way to the general's tent, and slid in, nobody noticing her. She slowly made her way tot he sleeping pallet, drawing a dagger from her hip.
Her heart was pounding, and Esther's cheeks were flushed. She always enjoyed a kill, more so than most assassin's. They did it for the money, she did it for the love of bloodshed.
At the side of the pallet, her eyes traveled over the still form. Noting there was no movement, not even the slight movement from breathing, Esther ripped the blanket off, only to find a sack stuffed with hay. Cursing silently she turned and was struck over the head, and slid into unconsciousness.