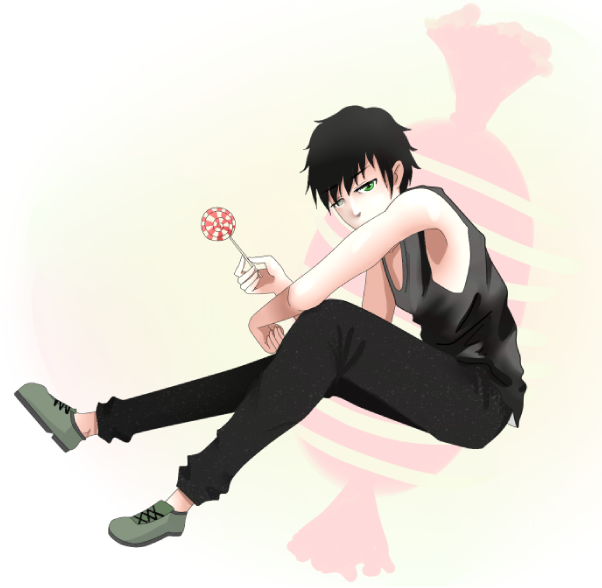 Other Images:
x
Name: Alec
Age: 19
Gender: Male
Eyes: Green. He is blind in his left eye, so it's either lighter than the right, covered with an eye patch, or covered by his bangs.
Hair: He has short black hair with long bangs. The bangs can go over his left eye. Kinda like these?
o
x
Clothing: He usually wears a simple black tank and jeans. With exception of his school uniform [3rd from the left]
x
Bio: He is an orphan. He doesn't know where his parents are or what happened to them and doesn't care to. He is defiant and dismissive to everyone he meets. He is the biggest pessimist and prefers to keep to himself. It takes a lot to get a smile on his face. Although he likes to act like a bad a**, he has an obsession for sweet things [foodwise] and rabbits. He also has zero-tolerance of alcohol. A small intake can result in a complete personality change, one of which he's not proud of.
Ideas~
- w/ Bandages
- w/ Stuffed Bunny
- in uniform
- after having a little too much to drink

- eating candy
Suggest?