(quest/charity) owo
after the monthly collectible of feburary came out
I had seen what items came out of the envelope
The female items were like o.o amazing and i wasnted it. But the problem is
i dont have enough

to buy it

Dew Drops is the item i seek:angelright:

I love it:nitemareright: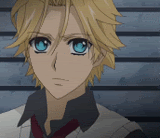 but I can see people doing this to me already saying, " U want WHAT?!"

But i can dream that i can

the lowest is 208, something numbers
and well i want to raise up the gold for it if no one will get it for me:gaiagold:
So ;w; Help me reach my dream and give me a small donation ?



;w; Thank you for looking at my thread.