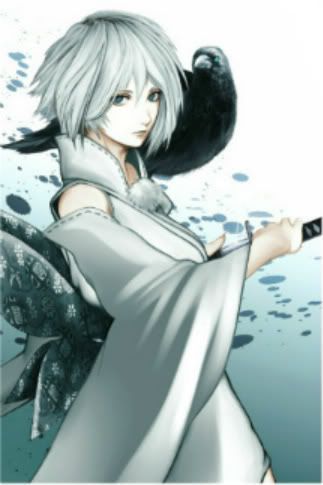 Left abandoned in a demon`s cave crying in her basket until one day a man named Masi and his team found her and took her into the clan and gave her the name Rose,growing up she was taken care of by Rai the Hawk Eye of the clan and trained by Kanu the dragon arts master and at the age of 10 she found a baby dragon in a egg with her friend Mizaku who was her only friend in the village.

5 years later the village was attacked and destroyed leaving Rose with a baby Ren alone,while wounded she managed to get to a temple there and old wise man stayed and took her in and raised the two as his own white his apprentice helped with the training until one night two months later the temple gets attacked which causes the old master to die due to protecting Rose and Ren from death,Once the sun rises the temple is in almost ashed leaving them grieving and the young apprentice taking care of them until a odd disappearance.

After 10 years have past the young Rose stayed at a empty field that ended up being covered with blood and dead bodies all over due to cause of her full demon blood to awaken and with no questions or even and answer as to how she got like that or even how she snapped out of it.

Now after years of fighting Rose seeks not for revenge anymore but redemption.