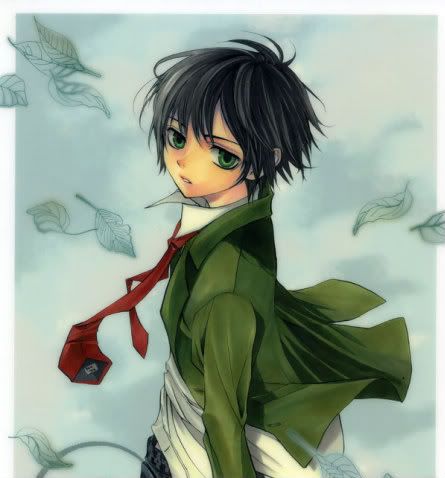 Turns out that big fight ended up with my father leaving us. Good riddance is what I thought when my mother told me the next morning. But she didn't think quite so, we had to move to a different part of the city to find a place she could afford. New school for me and Elizabeth. Middle school is something I dreaded, and now it's going to be with kids I've never met before. Mother said it will be a good experience for me to make friends. I doubt it.
Well school was. . .Interesting. I had a few "firsts" today. First time seeing a limo today, a rich kid came in one for some reason. First time see anyone oppose a teacher like that, the kid practically yelled into the teachers face, something I would never have the guts to do. And finally, the first time I've been in a fight.
It wasn't like I was looking for one, the kid just bumped into me and became violent. He looked pretty agitated and his friends were there too, provoking him. What I thought was supposed to be a complete beatdown, turned up to be something I didn't expect. I knocked him out. To my surprise, I didn't realize how strong I was. Sure I guess you could call me fit and healthy, but a fighter? No, that thought never occurred to me.
After the kid was unconscious on the floor, I made a run for it. I expected his friends to come running after me and try to revenge their buddy, but it never happened. I went to class and all the kids were staring at me and spreading rumors. I didn't like it. I've never had this much attention in my life, it felt all so surreal like a dream. I'm not sure if I can handle this, I'm not much of a person to be social and it looks like everyone wants to either; fight me, be my friend, or use me. At least I made one friend though. He's someone that's the total opposite of me. He's brave, rash, confident, and doesn't care what anyone says. I admired his character, I mean if you were me, why wouldn't you? Anyways, he said that we can hangout tomorrow and do whatever. Not really sure what to do, I've never really had anyone to talk to before and now I have a friend? Well I think it'll be fine, he said he'll bring something. If there was one thing I didn't like about him, I guess it would be his name. What kind of parent would name their child
Judas
?