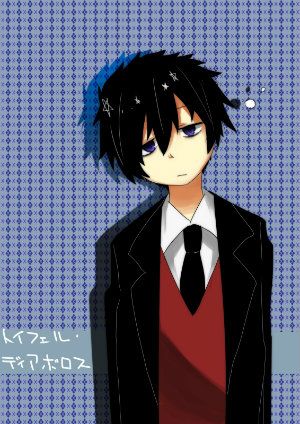 Not sure really what to write down, I only bought this journal because it looked kinda cool. It reminded me of a captain log sort of thing, I don't know it looked cool that's it. My name is William Grace Spicer, I have a little sister and a mom and a dad. Although they're not much of a family. All I hear everyday is my
father
yelling and complaining about how his life sucks and how he could have made it big if he didn't have kids. Whatever. My mom just sits there, in the same spot every night while my father gets drunk. She tends to cry a lot when it happens. I just sneak out window and wander around the block until he stops. I feel bad though, for Elizabeth. She just sits in her room and covers her ears when they start to fight. Not like I can do anything to stop them.
School was as unproductive as ever. The kids all playing with each other and grouping up. As usual, I'm just sitting on the swings by myself. I like to observe the kids play with each other, I used to think how nice it would be to have friends like that. But I know that can't happen. Not a kid like me, the one who never talks to anybody and is always last to be picked during gym. I don't mind, it's not all so bad. At least they don't bully or tease me, I'm just treated like I don't exist and that's fine. The teachers try and communicate with me and try to set me up with kids to play with. But I know they don't really care. They come to you and say they're your friend and even try to help you, but its just a show. They address the problem and come up with a solution that sounds like a good thing, but really it's an answer with no end. A way to look like your good person when actually doing nothing.
I wonder if I'll ever get out of this boring and dull routine of mine. Go to school, go home, go for a walk, then sleep. It's been like this since forever. Maybe things will change, father and mother are fighting really loud tonight. I wonder if anything bad will happen.