Full Name:
Lady Annabelle Anderson Cornelia Greene
Age:
17
Nationality:
British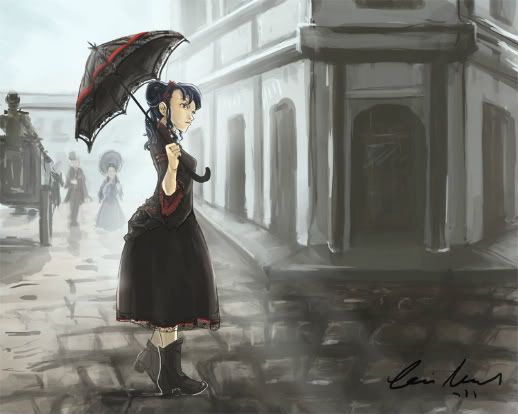 By my lovely sister, SamhainStar
::Appearance::
Hair:
Very bluish-black color, normally seen as a complete black color, but the blue shades will show if the hair reflects the sunlight (Which is rarely seen, because she always carry an umbrella). It's naturally curly. She likes to tie them up on the sides of her head.
Face:
Sort of thin, but very gorgeous. Her lips are thin and in good shape. Red, even without lipstick.
Eyes:
Crimson red, they will glow and somewhat change in to a brighter shades of red when she's mad or excited.
Height:
165 cm (about 5'4")
Weight:
50 kg (about 110 lbs)
Body:
Thin and looks fragile. Hourglass body shape.
Bust:
B cup
Skin:
Very fair, due to hardly been exposed to the sun.
Clothes:
(Artistic freedom, but has to go with the description.)
A typical British noble dress, elegant and fully decorated with ribbons and flowers. Most of her dress contain black and crimson color. She is often seen wearing a small hat with a black net, or headband with flowers and ribbons on top. She always to wear high heels, and in some occasions, close-fitting leather boots. She always brings an umbrella that is beautifully decorated to block her from sunlight. The umbrella color will go with her dress for that day.
::Personality::
Very self-centered and a strong-willed girl. She always act childish and wants everything to go her way. But at the same time, she is very mature and always gives out wise decisions. Because she was very confident in what she'd decided on, she never takes no for an answer. Her way of thinking is not incorrect, but rather too straightforward and at many times risky. She might be seen as a headstrong and lively girl, but deep inside she's still unable to overcome the grief from losing her family, though she never showed her weakness to anyone, except for her henchman, Vince Ferdinand.
She is very wise, but somewhat not so smart in things about love (she didn't know her own feelings and how to express them, also she hasn't the least bit of noticing that the count love her).
Likes:
Cute things, like flowers and ribbons on her dress. Also loves everyone in her house (all maidservants) and treats them very good. She feels that they are also a part of her family.

Dislikes:
Sunlight, she is always seen carrying an umbrella to block herself from them. It's because she doesn't want to get tanned and at many times, due to the all-year rainy weather of England, she doesn't want to get wet and ruin her dress too. She hates when her thoughts and decisions get opposed, which the person who oppose is Vincent.
::Background::
She's born in a very wealthy noble family. Being the only child and rich, she's often pampered and spoiled by her parents and maidservants. However, due to certain circumstances, both her father and mother had to stay overseas, leaving her alone back in England.
She lives with Vince Ferdinand, her henchman, also a butler, and other maidservants.
Because she had known Vince since she was young, she is very close to him and trusts him more than anyone else. She kept no secrets with him, and also expect him not to hide anything from her, however, he doesn't really show much feelings towards anyone, even her, much to her frustration and annoyance. She seems to have a crush on him, but didn't know how to express her feelings, so she often shows it by throwing tantrums on him and bothers on his works. She sometimes overdoes it due to the his calmness even though he's getting bullied.
::ANNA GREENE DRAWN BY ploy -u-::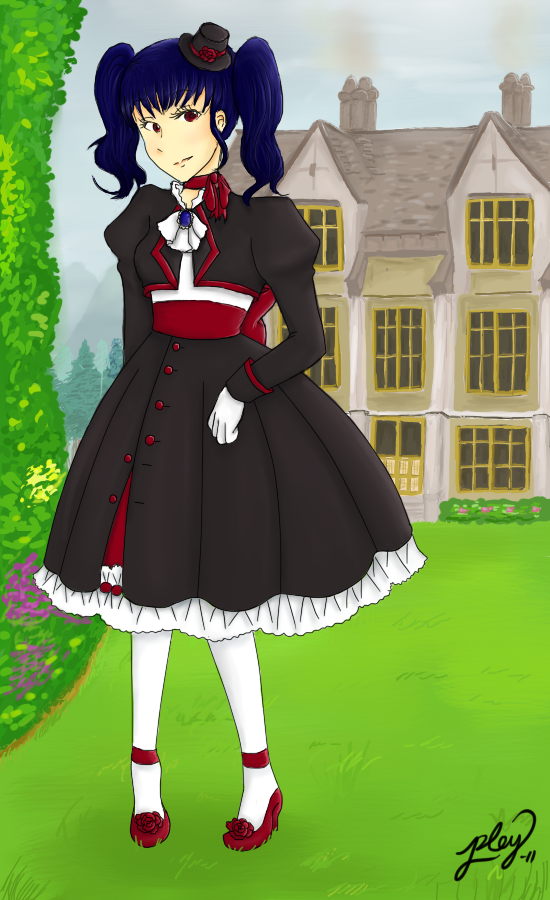 ::ANNA GREENE DRAWN BY GREAT ARTISTS::
Drawn by me, colored by Explicit Porn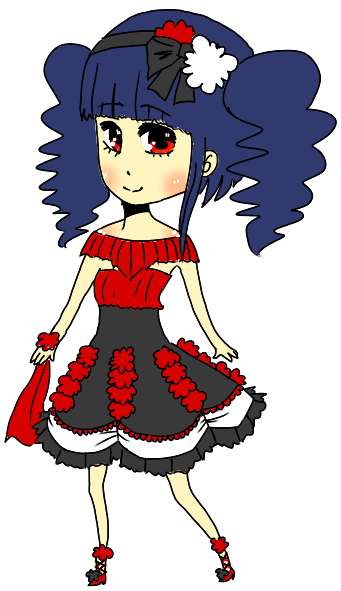 By siider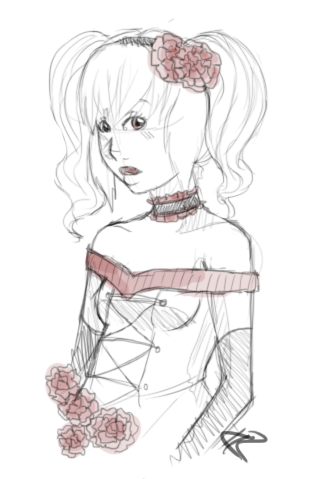 By l2ocker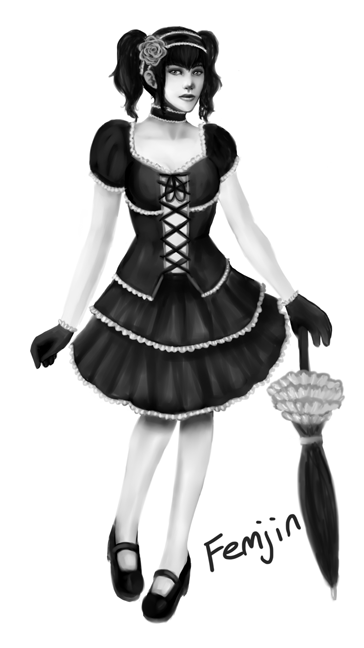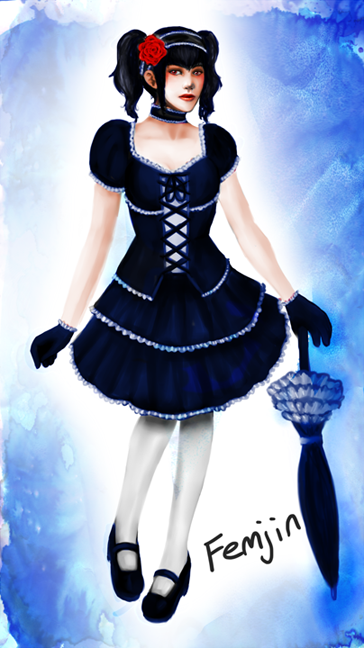 By Femjin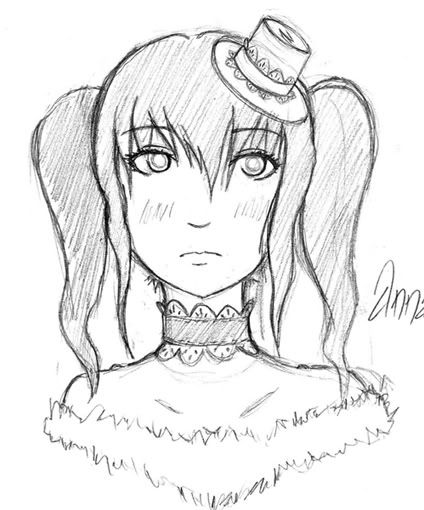 By TheKingOfSilence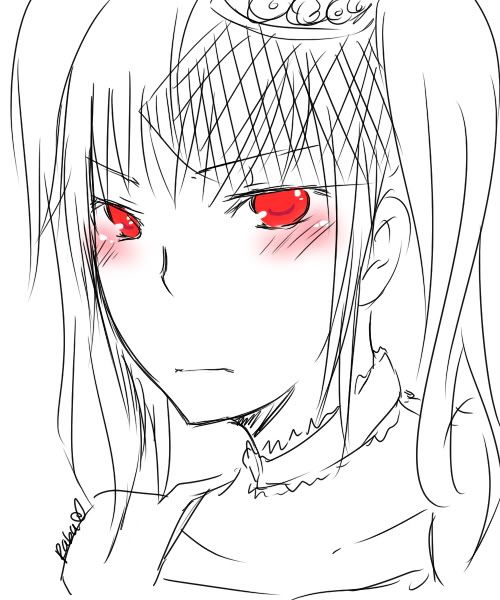 By RabuLove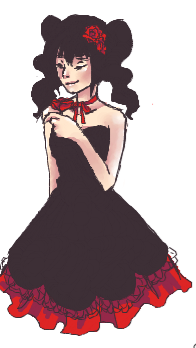 By BAC0NAT0R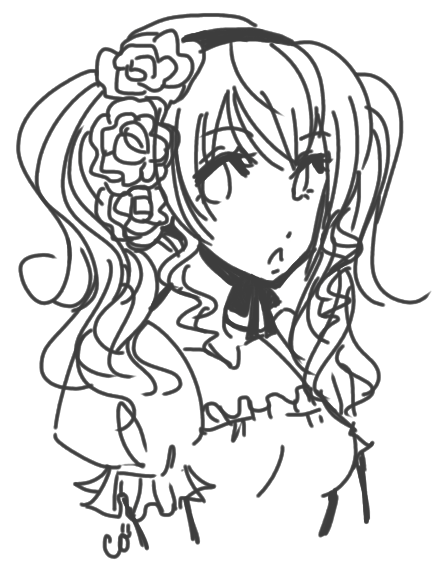 By g o u tango