Well, I drew two figures that are probably
quite
familiar to the majority of you (and every other anime fan on the planet)...... I hope I did them justice.
Kurosaki Ichigo: from a reference; line-art; done with pencil and gone over in black Sharpie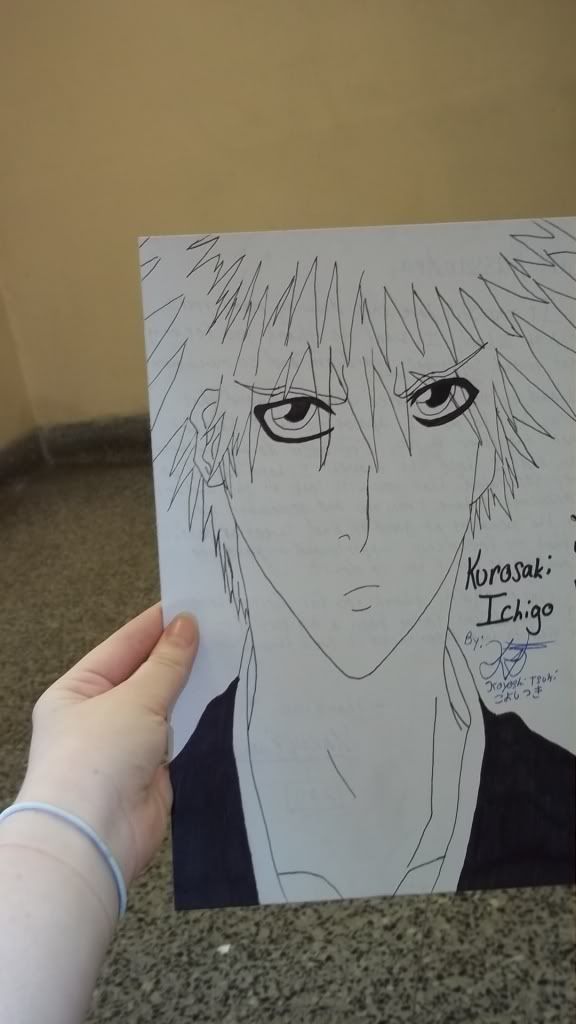 Uchiha Sasuke, someone from an anime I don't even watch. Done from reference, purely pencil. Shaded by hand.