Most Played Made Ups [[ Historys tend to change slightly depending on the roleplay itself ]]

[ x ] Name: [ x ]Nickname 'The Black Widow' Real name Oyamada Nina
[ x ] Age: [ x ]20
[ x ] Village: [ x ]Sound
[ x ] Weapon(s): [ x ]Primary Weapon: Katana[Specially made for her]
Secondary Weapon(s) biggrin ouble-bladed Kunai,Star Shuriken,Medical Needles
[ x ] Rank: [ x ]Genin[Purpose Stated In Background]
[ x ] Looks: [ x ]


[ x ]Summon Creature: [ x ]Huge Black Widow
[ x ] Background: [ x ]Nina's home life was something a young child should never have to face. Nina had always been a child prodigy but her father could care less. Ever since she could walk till the age of 7, Nina was daily beaten by both of her parents.After mastering the summoning technique after weeks of hard work, Nina walked into her home calmly and ordered the black widow to eat her parents. Nina then left her village and to make a long story short she managed to get her way into Orochimaru's good grace. Nina stayed at Genin title mainly because she saw no purpose in partaking in the exams. She didn't see a title to tell her how much power she had. [Many other things happened but I'm to lazy to say. Find out eventually] Ever since she was young, Nina showed amazing talent in different fields. Her story is yet to be completed...

========


[ x ] Name: [ x ]Tashiro Keira
[ x ] Age: [ x ]18
[ x ] Village: [ x ]Konoha
[ x ] Weapon(s): [ x ]Primary Weapon: Katana
Secondary Weapon(s):Double-bladed Kunai,Star Shuriken,Medical Needles
[ x ] Attack(s): [ x ]1.)Chakra Scalpel (Chakra Enjintou),Healing Hands Technique (Chiyute no Jutsu),Rising Impact Palm (Shou-Geki-Shou),Genesis of Rebirth(Ninpo Sozo Saise),and the basic ninjutsu.
[ x ] Rank: [ x ]Anbu / Medic Unit Member
[ x ] Looks: [ x ]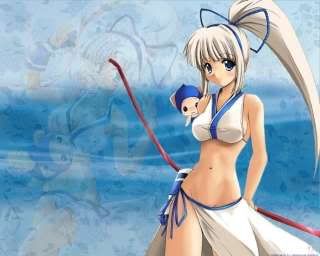 [ x ] Background: [ x ]Ever since the age of 5 years old, Keira trained along side her sisters and brothers. All her life, Keira wanted to make her father proud. Being the youngest of the family, she was normally not acknowledged by her father and even with her achievements; ignored. This only drove her to beyond her limits. Keira wanted to desperately show her father that she can be worthly of the family name too.

By the age of 8, Keira had already graduated from the ninja academy located in Konoha. At age 12, Keira kept rising within the ranks and soom became a chuunin. Slowly, her father started to notice her but only slowly. She was in fact one of five children who were gifted in ninjutsu, genjutsu, and taijutsu.

On Keira's 15th birthday she was promoted to Jounin. On that day, she had lost three of her family members while out on a rank A mission. They were ambushed; Causing two of her sisters and one of her brothers to die that day. It had taken her a long time to get over their deaths but she would make sure they weren't in vain. She convinced herself they died in honor of protecting the village's name.

All her life, Keira really doesn't remember a time that she hasn't trained to become better and stronger. One day, Keira hopes to become a AnBu member and further help the village of her birth.

=========

[ x ] Name: [ x ]Aya Natsume
[ x ] Age: [ x ]18
[ x ] Race: [ x ]Human
[ x ] Weapon(s): [ x ]Double Edged Blade
[ x ] Attack(s): [ x ]Dragons Revenge, Ryuugan[Dragon Eyes]
[ x ] Looks: [ x ]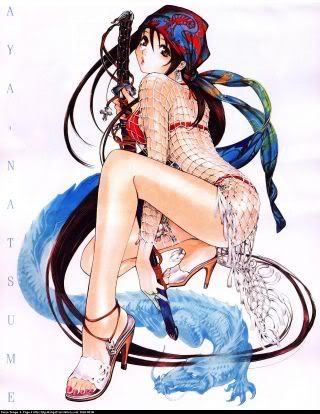 [ x ] History: [ x ]At the age of 10, Aya was witness to a horrible slaughter. When she was coming home from a nearby village she found that her village was deserted. After alot of searching she finally came apon her house and found her parents being killed as she stood there. The murderer was then no where to be seen but she swore she would kill that person no matter what would happen. Even if she had to die, she swore that she'd take the one responsible,straight to hell right with her. Those images left a permanent mark on her life. That is her secret intention even though she wouldn't seem the type to kill. After many years of searching for the killer and with only a single clue to guide her, she never gave up hope
[ x ] Extra: [ x ]Has a tattoo on ankle that symbolizes what she has lost in life due to death, Both her family and the love of her life. She is mainly upbeat all of the time and can be serious when the time calls. Every once in a while, Aya likes to have time to herself. So she can reflect on her life decisions and mistakes.
=========
[ x ] Name: [ x ]Maya Natsume
[ x ] Age: [ x ]19
[ x ] Race: [ x ] Human
[ x ] Weapon(s): [ x ] Her brothers sword
[ x ] Short History: [ x ]Maya doesnt follow in the old tradition of her family like her sister Aya. Unlike Aya, Maya wasnt gifted with the abilities of her ancestors, The Ryuugan. She calls herself the Failure of the family because of that. After her brother Shin was murdered, she swore she would kill the one who did it. Maya left her home in order to get stronger and find the one who caused her so much pain and doubt.[[ Still Editing ]]
[ x ] Appearance: [ x ]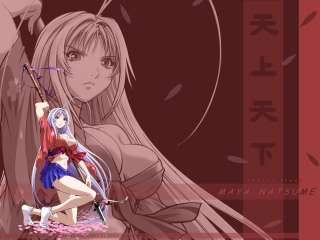 =========
[ x ] Name: [ x ]Rien Shaina
[ x ] Age: [ x ]18
[ x ] Race: [ x ]Human
[ x ] Occupation: [ x ][ Forced ] Assassin
[ x ] Weapon(s): [ x ]Sword In Picture
[ x ] Short History: [ x ] At the age of 11, Rein?s father decided to leave the family. That choice left Rien in charge of caring for her sick mother and younger sister. Rien was not ready for the challenged that layed ahead, and this affected her emotionally. After two peaceful years, Rien?s mother died while sitting on their porch. Rien blamed herself for the death. She told herself that she failed her in some way, she couldnt protect her. Not even a month after her mother?s death, a group of demons came storming into the village. The leader became fascinated with Rien. She rejected him and because of that, he went insane and destroyed her village. Afterwards he took captive her young sister and told her: ?I have jobs for you. If you do not comply with just one of my demands, then you little sister dies! Do you understand me?!? Rien was forced to obey every word he said. Over a series of 5 years, Rien has been working as his highly trained Assassin. She believes that one day she will get her sister back, and if she doesn?t do one thing he says, her little sister Elysia will die. Elysia is the only family she has left and will do anything to get her back.
[ x ] Appearance: [ x ]
1.)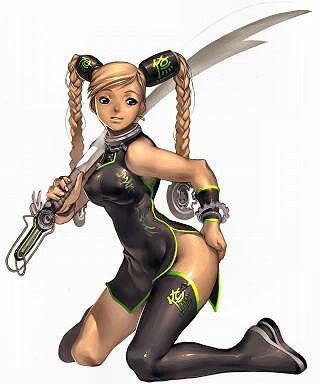 =======
[ x ] Name: [ x ]Kyrie Ziya Tsumai
[ x ] Age: [ x ]18
[ x ] Race: [ x ]Human
[ x ] Attack(s): [ x ]Dragon's Revenge, Curse Of Souls
[ x ] Weapon(s): [ x ]Water Embedded Dragon Sword
[ x ] Looks: [ x ]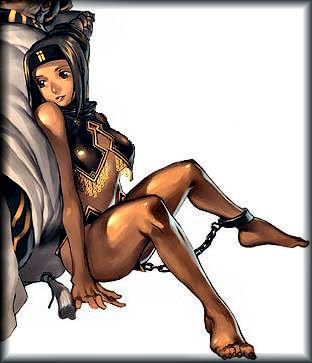 [[Same Top On, But Longer Buttom Piece]]
[ x ] History: [ x ]Kyrie lost everything in just one night. Her village was savagely torn to pieces and demons brutally slaughtered every one of the villagers except for a selected few. The leader of the demons would choose the prettiest for his slave. Kyrie told him she would rather die a wicked death than become a slave. Unfortunately, her attitude had gotten her chosen as she was forced to watch her beloved home become a blood bath. The streets ran with blood as the blood curdling screams could be heard for miles. The last thing she saw before getting taken away was her beloved sister bleeding to death on the ground. She wasnt her blood sister but she treated her as if she was. This is what she saw of her sister as she kneeled next to her.Over a total of 4 years she was forced to be his slave. One night a miracle happened and she was able to escape his grasp. Now she fights to become stronger and one day she will murder that same demon, 10x than what he did to her village.
[ x ] Good/Bad: [ x ]Good
[ x ] Extra: [ x ]Has the symbol of her village imprinted on her left ankle. And is a little uneasy around demons.
=========

[ x ] Name: [ x ]Keira Mire Yoshida
[ x ] Age: [ x ]200
[ x ] Race: [ x ]Cat Demon
[ x ] Weapon(s): [ x ]Claws / Sword
[ x ] Looks: [ x ]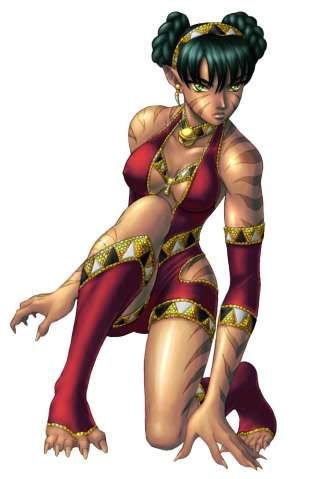 [ x ] History: [ x ]For 180 years, Keira had sworn herself to be a protector of her people and village. Being the daughter of the leader gave her authority over the rest of the village warriors. Through those years, Keira had a passion to find out what the rest of the world had to offer. Before she left, Keira trained a young girl she thought had talent. Once she believed she was finished making this girl into a great warrior, she left the village. Keira wanted to get the full experience of living beyond her village walls, and so she began.
===========