Loading the most recent posts...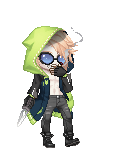 soracious wonk
: Maybe some people like being in love the way some people like to be drunk. It's a state of distraction. It's kind of exciting. It gives your life, b ...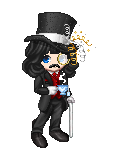 DARK NEBULA7
: So I was browsing around on some of my gaia peep's profiles and through one of their friends, I found the friends facebook which led me to the facebo ...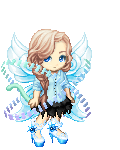 Drakness Queen
: Hi my name is Brie and I will be writing one of this every time I'm on to tell people that being different is not a bad thing at all and that we are ...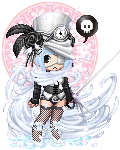 KiNaMi_KiTtY
: New Avatar Lumiere Noire (Noire's Dark Moon) Compass of Seidh (Sunna's Winged Anklet) Regalia of the Flame Tongue (Flame Burst) November Dark Mythri ...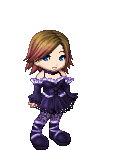 fauxfurshawl
: Many people fancy fox fur coat charges for many various arguments. Fur coats are certainly not only timeless and basic manner must-haves, however they ...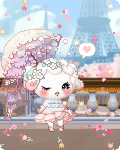 Deceptive Puffball
: Day 91 DC- Aquarium Arrow Fish, Green Matte Wall Tile, Brown Beetle, The 4th Amigo Lucki Tie, gold x2 DD- Valkyrie's Descent, 5 Crumpled Zerox Paper ...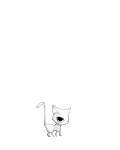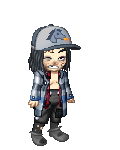 dissolve me
: after graduating from uni, for the first time in forever, i actually feel like i'm living my life. and yet it's four in the afternoon and i must be ...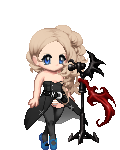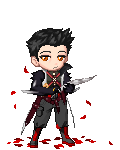 Just call me Kylan
: They had been watching him for years... Decades, actually. Ever since his birth, to a young couple which did as all young parents did; attempt to pare ...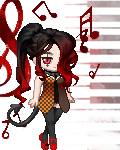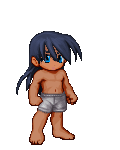 Ryonosuke
: [sinze=11]I've been experiences many different feelings and emotions for the past few days. Of course it started with Rob and I's Facetime session ...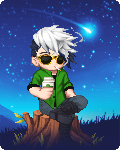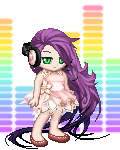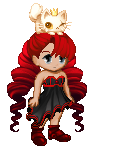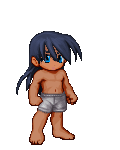 Ryonosuke
: I think I realized that Love & Loyalty are truly keeping us together. The fact that we love each other and are both such loyal people...really make t ...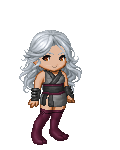 Rebel-bear03
: Oh, no u didnt. So crazy how we think the same. ...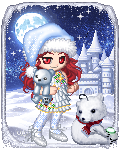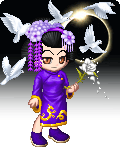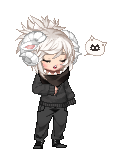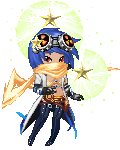 defineunique
: Sleep has failed to find me now in these early hours of breaking dawn. My reality is gone beyond the blinking cursor of this fresh page, and in myself ...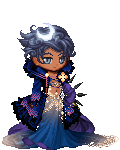 Forlorn_Monkey
: Lite Fish Drop Opened 10 Red Ink 1 Aquarium Fountain 1 10 Tokens 1 Aquarium Arrow Fish 1 Aquarium Earth 1 Burnt Filament 2 Cutin 1 Aquarium Go ...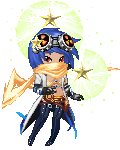 defineunique
: Sticks and Stones I am pretty. Liar. I am smart. No. I am talented. What a laugh. I am loved. Stop kidding yourself. I am pretty- No, you're not. I ...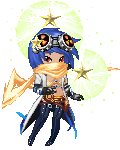 defineunique
: To My Coy Heart Should I move upon my heart's whim? If I listened to the wanting of the beats, Will I be forsaking all logic? Is this battle against ...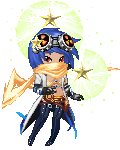 defineunique
: Salt Something broken in my heart – not love. Something other. The world no longer beautiful The rustling of the leaves, a soft breeze Beauty ign ...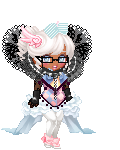 Karuoko
: Talk about a blast from the past! I've been away from Gaia awhile, but I've been visiting on and off for years. I've started reading some past jou ...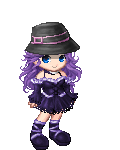 PrinceYume
: Hello everyone! My name is Yume and I am the Prince of Dreams~ I hope I can make everyone enjoy this site, since I am kind of new myself. Feel free to ...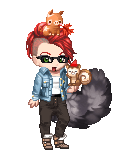 bcimkary_
: I'm so tired of depression. It's ruining mine and my friends' lives. I can't stand to see it in anyone's faces. It just hurts my heart to know th ...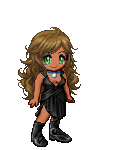 PsychMajorMoni
: so its been awhile since ive been around good to be back im majoring in psychology and ready to get on with my life after a few years of hell ...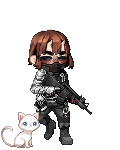 Lonely Spring
: E-4 Got a lot of plenty of things to do at college. Add the finals for our major subject tomorrow! ...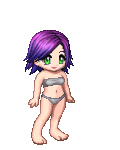 Tiscket
: Hello All! It's not fair and I think you're really mean... ...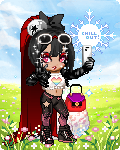 keyvaskull
: Well today I officially dropped all four of my classes here at ucf and I filled out the form to quit housing so now I just have to wait for processing ...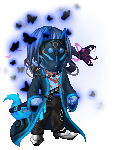 Sanoka Mikatsu2
: Rail Forld, an anthromorphic white dog who has a spirit companion that can change into various different small animals. Keska, a tiny canine with mino ...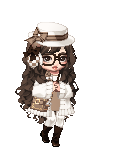 Brianna Bells
: Skout Sakaro - 6 Million, Astra-150 Gold Winking Kyun Sparkle Eyes, Angelic Headband, & Aqueous Page Of Cups. jazzytits - Coco Kitty Plushie. Twizzz ...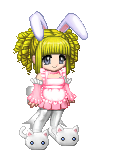 miraclegurl2
: your avvie is male, or if it's wearing armor, or if it's weairng traditional chinese or japanese clothing ...
NuSith
: Regular bid Between SB-99mil. Thigh up pinup of male or female with basic background. HB 100mil +. Full body male or female with basic to complex ...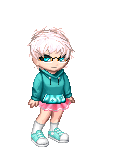 Chezza Ai
: 03/12/14 Today is a good day to start writing down my thoughts. Cows are cute when they are small. ...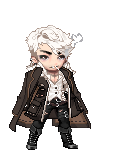 orite
: hi there, i'm juno. my real name is matthew i'm 22 years old and identify as male. i am currently a university student working on my degree in socia ...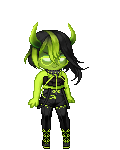 Green_crayon42
: I heard mom asking about a handicap driving class! woo! ...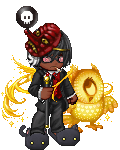 JacknOph
: "I feel like nothing was real until I met you I feel like we connect and I really get you If I said you're a beautiful girl would it upset you. Beca ...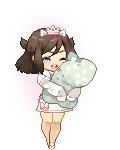 That Psycho Called Yuno
: Dear Diary, Guess What ***** Smiled At Me In Class Today I Felt Like Screaming My Face Turned Bright Red Then After School I Followed Him Home You Kno ...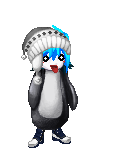 MoonSnowMouse
: I am a little bit late making this entry... =l But what eva! =o I was gone for a long for a long time, because there was a nasty power outage in my to ...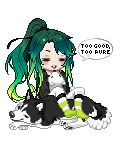 fire11056
: " no your full blown human." the doctor says " then why'd ya look confused?" I ask " because you know all about space things." he tells me " w ...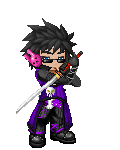 Fuuin Kitsune
: Aaron looked across the desolated scenery of Zanarkand. It was beautiful in spite of the ruins that seemed to fill the distant horizon. The almost mon ...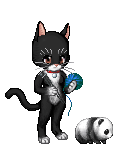 NukaCola2160
: "So angry right now, yesterday some inconsiderate asshole cooked and ate my lunch for tomorrow. Said person also left a huge mess in the microwave an ...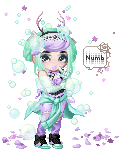 WonsiksStarlight
: Last night I went to Boyfriend's First US Showcase in Chicago! It was soooooo amazing & incredible!! Seriously the greatest day of my whole life! If ...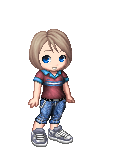 Screamin sophia
: The investigation concluded July 27, 2012. The BEA concluded that the plane's airspeed indicators froze during a storm and surprised pilots, who mist ...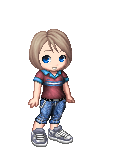 Screamin sophia
: The Orion, which is focused on the area off the west coast of Malaysia, has sensors that allow the crew to clearly detect small debris in the water, t ...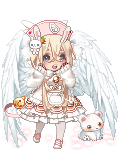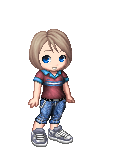 Screamin sophia
: The real identity of some of the passengers. Two people who boarded the plane under the guise of an Italian and an Austrian citizen were using stolen ...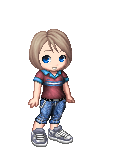 Screamin sophia
: A man awoke one evening to discover prowlers in his storage shed. He immediately called 911, gave his address, to report the prowlers and possible bur ...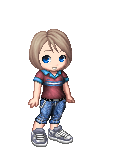 Screamin sophia
: If you're outside the designated ski area, you're in the backcountry. It doesn't matter if you can see houses," he said. "That's makes you f ...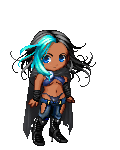 Liliana Wildspeaker
: Okay so first off I love to try new pairings and new plot idea's. So if you have a pairing or idea you been craving to do just let me know what it i ...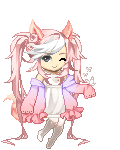 Xx Kitsushi Xx
: So a week or so ago my dad was planning on going to vietnam over the summer. So then a day or so ago, my mom was explaining how my grandparents (her p ...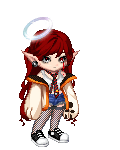 Iam me not U42
: I was told that one of my good guy friends is going to be moving to Tennessee because his dad asked him to and that he will be getting paid more too. ...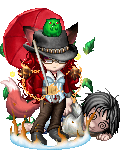 Mistress Vellexis
: Journal Entry 4 12th of March, 2014 Today has not been my day, got little to no sleep last night but still got up with my pet at 6am for him to start ...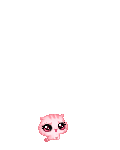 Umfuu
: Looking at other graphic tablets.... I need to play PKMN Y more. I'm seriously neglecting my babies. ...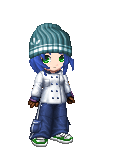 suz186112
: I might come back for more later. Everything's so expensive, and the best stuff always costs cash or millions of gold, both of which I don't have o ...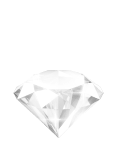 Neuen
: putting any signs i bought or received here~ ...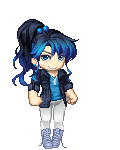 Paro-Daryl
: Remember, the place where fairy is flying! ...
LimeOreo
: In a kingdom not so far away, lived three princes with their father the king. Each had their own role to play within the kingdom, though they were so ...
LimeOreo
: "INTRUDER!" A man yelled, drawing his weapon. Blood spattered the floor as he fell easily to a stranger, wrapped in a heavy blue, silver, and black ...
Pathetic_Disaster_15
: Afraid What is fear? Being scared of monsters under the bed Or being caught in a lie? No, that isn't being afraid I let go of those worries when I ...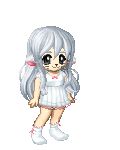 WoofImaCat
: Hi. My name? You don't need to know that. My age? You don't need to know that either. All you really need to know is that you can call me Dyl ...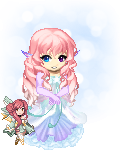 missiy123
: So I already know no one is going to read my journal so I might as well write about the secrets in my life. I'll start off with the newest change to ...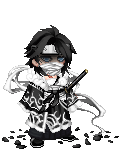 xXBlade of ShadowsXx
: King Arthur and the Witch Young King Arthur was ambushed and imprisoned by the monarch of a neighboring kingdom. The monarch could have killed him b ...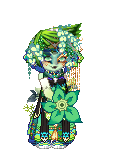 Hekiko
: Noel's Gift 1. 2. 3. 4. 5. 6. 7. 8. 9. 10. 11. 12. 13. 14. 15. 16. 17. 18. 19. 20. 1. Pine Fresh Balloon 2. Music Box Topper 3. ...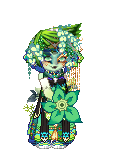 Hekiko
: Made for this Combo related 30 day Challenge. 1. // 2. // 3. 4. // 5. 1. Buccaneer Gala // 2. Tropical Archer // 3. Dirty Seraphim // 4. Aquariu ...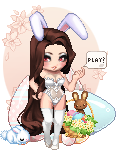 Queen Vampirate
: Thank you for submitting your issue! The tracking number for your new ticket is #5163-6809784. You can track the status of your ticket by clicking on ...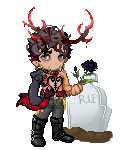 VelKoz996
: Never ignore someone who loves you because if you do it in the future you'll realize that you lost the moon becouse u were looking at the stars ...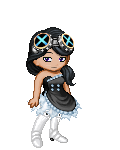 XxAsura_SarahxX
: Do everything to achieve your dreams. You can if you put your mind to it, Life doesn't hand you what you think you deserve. All things are possible w ...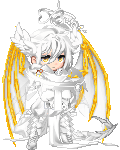 Virtual Earthquake
: Exchanging Log This is where I will keep my exchanging progress. to be specific, I will have set goals of Gold that I will try to reach during a cert ...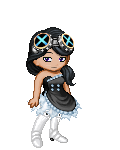 XxAsura_SarahxX
: When you start worrying take some action but not the whole thing. Little by little, smaller pieces. Don't get frustrated, anxious, or worried. It's ...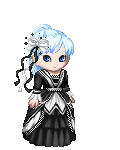 Tala of Darkness
: Today has been an... okay day. On the plus side, I'm not feeling as sick as I have been. I'm slowly getting over my cold. Anyways, my exercises I th ...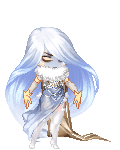 retro_rage
: * significant other AKA SO I think he's hot. I think he's adorable. I care about him...I think he's hot. Idk if all of this equals love though. It ...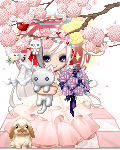 Hikari Amaya
: A little backstory - I've been on Gaia since 2003, lost my two older accounts in 2010 in the infamous botted gold bannings fiasco which led to hundre ...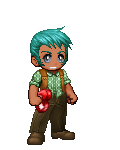 FFDErebus
: So beyond happy... I got my passport. A huge step in going to Hungary. ...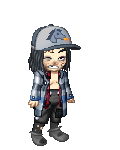 dissolve me
: Alright. I still have a shot with freelance. While I'm jobless and all, I'll try building up my portfolio and applying for freelance jobs. Yeah. Tha ...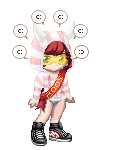 The Valkyrie Ryu
: Dice Bunny (Bunny Tails) BOUGHT THIS SINCE THEY RE-RELEASED IT Rosamund's Revenge (Mephiste's Temptation (2) Astra-105 Gray Winking Come-Hither Ey ...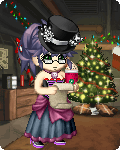 madame_blue_wolf
: week 24 ugg same thing,insomnia kickin my butt. on a side note gave alissa her first bite of bannana baby food..gotta wait a cupple more weeks til i c ...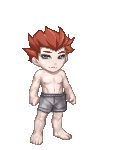 RandomChibiKitty
: Today's subject is How to get Mew in Pokemon Red, Blue, and Yellow. For some reason this subject tends to get a lot of haters. So, let's clarify a ...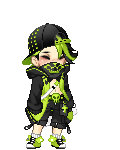 Meeko Krimms
: Once upon a time, about 20 years ago, a human child was born deep in The Enchanted woods. The child was born in the early season of change and was lef ...

Please sign in to view subscription service.