Loading the most recent posts...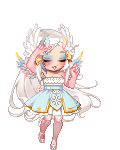 Seben Fusion
: i don't post much on here anymore, i've been more vocal on my tumblr. if anyone gives a shit - it's queenzebes. anyway. since last fall, me and my ...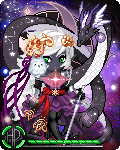 Jelly-lover
: Chapter 4 Only a few hours had passed and Ganondorf had found it hard to keep his thoughts straight. He had been pacing his room the whole time, his r ...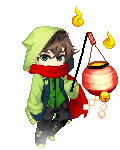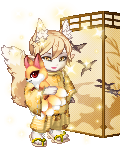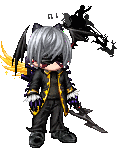 h0mewreckaz
: Mmmm, well life goes on...It's still really weird to suddenly lose such a deep connection. I don't understand how feelings can change so fast. But I ...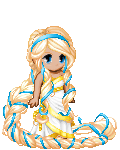 Sarafina_Clearwater
: Every day gets a little harder. My real name...i'll never tell. I'll use fake names until the end. These are the Warson Chronicles. My fake name is ...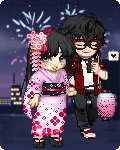 Rakashael
: What do you do when you feel utterly worthless? Like everything you do is an inconvenience to every particle around you? Like your worth is measured b ...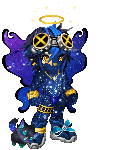 iMutt
: Well, there's not much here to be honest...I just created my fursona, so I only have a few things to go by.So this is Kanjo...pretty much a gaming wo ...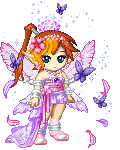 DSDragon star
: Although short , I am finally able to get away . heart ...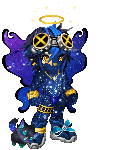 iMutt
: This fursona is Lykai and is for my girlfriend. Lykai is an adorable red panda. She is more reserved and quiet, mischievous, loving, goofy but chill a ...
Creative Creepy Otaku Ash
: After much thinking last night, I began to realize that I'm not so much of a monster that I thought I was, and I really shouldn't believe those word ...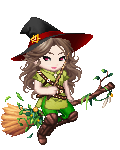 Echinda Unas
: Was supposed to get back on zOMG! after lunch but I feel it is nap time. Hope to see you soon Space Cow Boy ...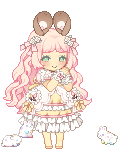 Sylenxia
: so i'm back on this site after a long time........ gotta discover the new stuff and explore the changes. looking forward to make friends as well! 😠...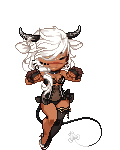 Kaeviyana
: You don't have to tell me I'm bitter, I'm cold, I'm heartless, I'm spoiled, I'm a bitch. I know I am. I wake up and stare at the stranger in the ...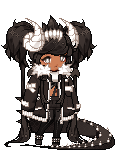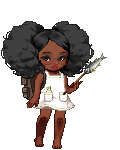 gaythoven
: I've flung myself into the arms of tonight in hopes that it will deliver me safely to tomorrow. * * *In other words, I've poorly managed my time thi ...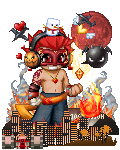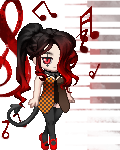 Shazzyballs
: So, yesterday I got my new phone and it is flipping huge. Of course now, I am almost broke because it cost me $79.00, but that's okay considering the ...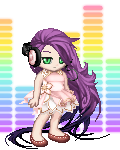 Smile_Dreadfu1
: I need to find a way to make, find, or come across money. ...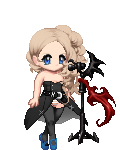 NikoMikoSama
: I need to sell my stuff because I need to make money. ...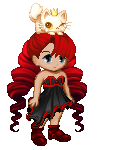 Th3Shaz
: Well, I'm screwed. No more saving for me. ...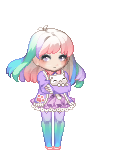 insomniacMelancholy
: Daniel, oml. That was great.Okay, so someone in my English class whom I'm going to name Daniel (not his name)was signing his name like we had to for ...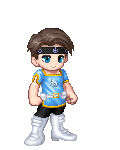 D-BoyTheFighter
: So yesterday I got the phone call from the company that interviewed me.They said they decided to go with a different candidate. It figures.Also, last ...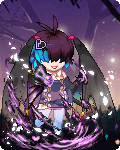 chermads
: OK. I only go on a diet (make a big change in lifestyle) and invest in exercising when I'm really ready. I'm ready. Unfortunately, I'm on vacation ...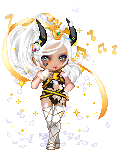 XxShaken_HeartxX
: Ever since that two weeks without smoking, I've been smoking a lot lately xD I'm gonna have to say that Sour Diesel is my new favorite strain! Peopl ...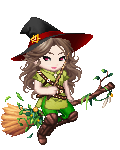 Echinda Unas
: So like, yesterday was a weird day for me. After lunch I laid down for a nap & kinda stayed asleep till almost 10am today sweatdrop . Sometimes b ...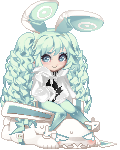 Number9sMelody
: So I just ended up getting something really awesome from a friend of mine -- Aqua's Keyblade! I'm really excited to get it! He said he got me some o ...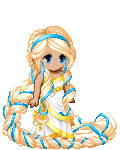 Sarafina_Clearwater
: I have many siblings. Two on my mother's side and an unknown amount on my father's side due to the fact hat he LOVED to sew his wild oats. My mother ...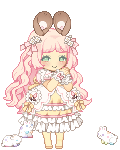 Sylenxia
: i used to see a lot of people in games or towns but like what happened... yeah i know that many left due to several reasons, changes etc but let's ho ...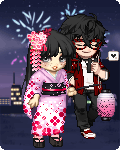 Rakashael
: Actually got a reasonable amount of writing done. Woo. ...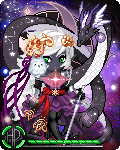 Jelly-lover
: Chapter 6 Sara moves slowly as Ganondorf felt his Triforce glow slightly. Thanks to her fire and his light it was easy to find their way through this ...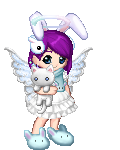 purplewiz
: Before I get to writing journal entries with my criticisms (intellectual, not derogatory) of the proposed changes to Gaia's economy, I want to talk a ...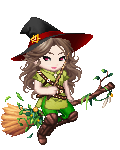 Echinda Unas
: So like, my brother showed up to my place, while I was doing dishes. After I finished my chore we drank coffee & dueled( Yu-Gi-Oh! TCG!). He had n ...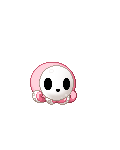 Akari Yui
: Aw heck no – It's finals week in the Netherworld. Some of our favorite fiends will breeze through these scholastic trials -- others, eeeh not so m ...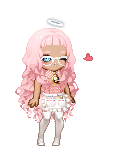 AdaNalie Emrys
: It's sad to see what the world has become.It's sad to see everyone looking so glum.After I I look up to the skies,After I try to hide the tears that ...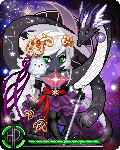 Jelly-lover
: Chapter 7 Sara makes it back to the palace as Ganondorf continues to speak to his sister. He decides to follow the woman to the guest room and smirks ...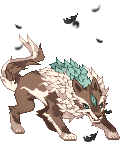 Noble Ciel Phantomhive Jr
: I've been quite inactive on here, not gonna lie. Don't worry, I'm not quitting Gaia or anything. I've just been caught up irl. Depression kinda hi ...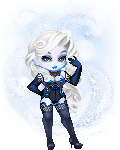 Killer Frostbite
: Name Quantity Avg. Market Price Market Store Fabulous Black Venom Pumps 1 210 View Gambino Outfitters Cupid Lips 1 ...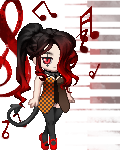 Shazzyballs
: HAPPY FRIDAY!!!!! It's almost pay day for me and then, I can finally have some money in my bank that won't make me feel poor. ...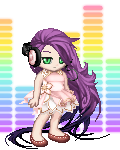 Smile_Dreadfu1
: So, my new phone isn't total crap. It's actually cool even though it's huge. ...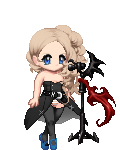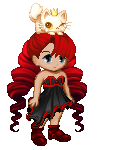 Th3Shaz
: Today is finally Friday. ...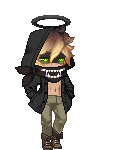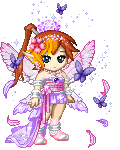 DSDragon star
: Yesterday was a crazy day . And I wasn't able to come on all damn day . Great . crying ...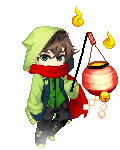 Ghostly Green
: It's still 5AM ..... shit post i guess in case i miss it??might update later, might not ...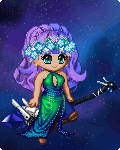 candycanelover33
: so to be honest i forgot about these journal entry's for 4 years. wow who know so much could happen in 4 years. lets see i moved back to Florida afte ...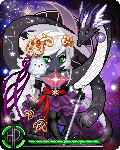 Jelly-lover
: Chapter 8 The next day Sara was already busy with her new job. It allowed her to help train some of the younger troupes Ganondorf had. It was common t ...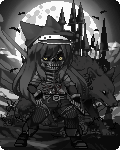 Sage_and_Night
: so its friday and its very overcast right now at seven in the morning im about fifteen minutes out to be omw with aidan to school but yah idk how toda ...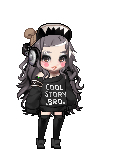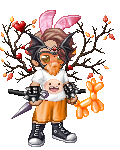 jocef_XP
: Hello readers,I'm probably the only reader nowadays but yeah. I stumbled back on this website because a friend of mine here got back into this form o ...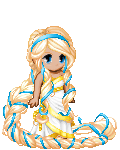 Sarafina_Clearwater
: They broke up when I was one. I have heard the story of the ultimate fight many times. My mother (Nancy Clawson) says my father (Claw Tiberiuson) came ...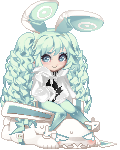 Number9sMelody
: I was honestly thinking about making a new forum. I wanna make a KH forum where people just talk nonstop about it. Of course, I'm not sure how to do ...
isolated isis
: I've been on this site for so long! It's really funny to see how much I've changed since my first gaia days when i was an awkward middle schooler. ...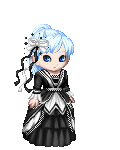 Creative Creepy Otaku Ash
: I honestly don't know which is worse the fact that people really don't wish to give me a chance to really get to know me, or the fact that people j ...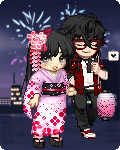 Rakashael
: Apparently it isn't going so well for me lately. Can I reboot? ...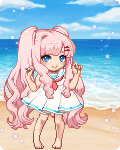 Yuina Hoshizora
: Summer classes are finally over and I can finally have my two weeks break sweatdrop I definitely have a mixed reaction about it. First, I do want su ...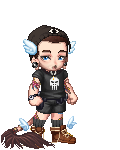 Qiie
: you can't go around throwing wine in people's face, brandiit's not okay ...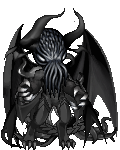 Vulstrunvith
: How could this have happened to him... Lurtz... That vile Orc who few survived an encounter. The ones that did were mothers to his brood. A plunderer ...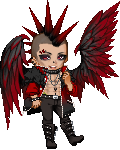 Pure-Frost
: On lonely nights I cry myself to sleep. ...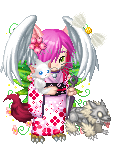 NejiSakuraFan
: 5 days since I last wrote. Not bad. Almost a week. Let's not get too lengthy here in days!I have been *kinda* busy lately. Been hanging out with frie ...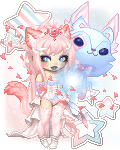 OrigamiHeartAche
: So, I lost my shit today. Yep. We're talking full blown psycho, which ended up with me storming out of my nephews' preschool graduation. I feel t ...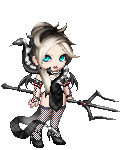 WitcherCiri24
: I can't believe how different Gaia is now than when I left in 2011. I mean, not a ton has changed... but certainly enough for it to be noticeable. No ...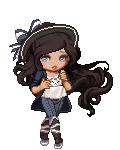 Elysion Dawning
: Welp.I finally obtained and read Dune.My reaction? "What the fuck did I just read." The best bit was the appendix that was basically a list ...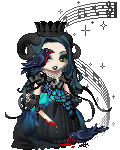 xoxo_lilsnowkitty_xoxo
: Fierce FlamingoesYou need me,and I need you. We battle it out.You and I hold our head up and give our war shout. Giving each other the eyes of fire. H ...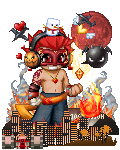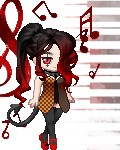 Shazzyballs
: Happy Saturday. I still have a three day weekend to get through. Fun fun. ...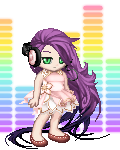 Smile_Dreadfu1
: I am ready to do something today. I get to clean. YAY! ...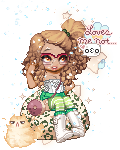 animoni
: Just listing this for future re-listing12.0 rings Hack, slash, mantis, div, tef, halo, fitness, coy, rock pot, wish, bandage, diagnose, iron will, me ...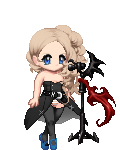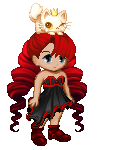 Th3Shaz
: I can't wait to join a gym. ...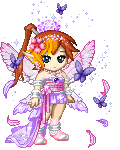 DSDragon star
: Day three , we are going back to the Creation Museum . heart ...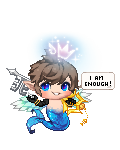 Sora with Wings
: let me tell u about my g-blade.how i got iti stayed up all night playing the 2007 halloween event as soon as it started, winning the special items and ...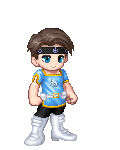 D-BoyTheFighter
: So the final full week of May 2017 is in the books.Monday is Memorial Day in USA (I think a similar holiday is in England and/or Canada). Let's reme ...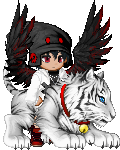 The_Jap-tastic_Wonder
: Even till now I think about what could have been. The smile I gave you every time I made you so happy was all I lived for. I chose to not message you. ...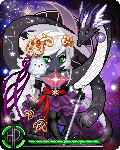 Jelly-lover
: Chapter 10 It was well past morning, the sun light already flooding the room and Ganondorf was still sound asleep. Sara could only watch him, he hadn ...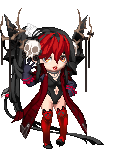 AnuxiNova
: i'm bored so i've decided to create a new journal update. haha.so i've gone through a divorce and a recent new marriage as, like i've predicted, m ...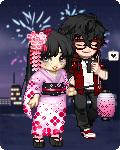 Rakashael
: Learning Japanese is hard when you're so tired all the time, and no one wants to study. sad ...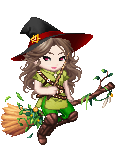 Echinda Unas
: So like, my roommate pissed me off by making lies about me, the other day. My resolve was a shit post & hit the brandy pretty hard. Not the best o ...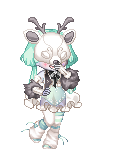 xSour Diesel
: ⇣ Welcome! • 「 ◤⇣## A B O U T_ M E• #Honestly I love working on avis when I'm high lmao. Or pretty much whenever I'm not at work or at ...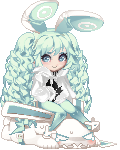 Number9sMelody
: So I did it! I made my own guild! Isn't that awesome? i finally made it all by myself, and I"m so happy! It looks so good, too! I know that no o ...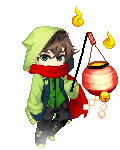 Please sign in to view subscription service.