Loading the most recent posts...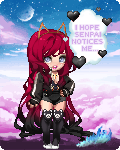 Sweatpants Princess
: I FUCKED UP AGAIN I'M REALLY BAD WITH NUMBERS FML "I'll visit Loyal" I said "I'll get two headphones yay!" I said "Eh, I'll check D*C first" ...
Azheyl
: Art by Bunest (date given 04/18/2014) ...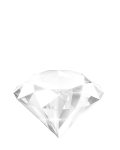 dancingprincess435
: completed the egg quest yesterday, i think im close to to completeing my forum posts for htis month too ...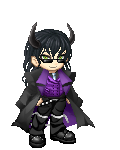 NDG Krauly
: Battle at Ancient Ascend Was this the trap? it seem like it My heart sank and my warrior spirit is in a rage, I call up on my magic spells at all ...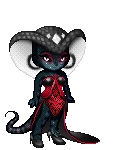 Lady Shandii
: General My assets, by themselves, doing nothing, are taxed at a higher rate than when they are being used as business expenditures. As the type of wo ...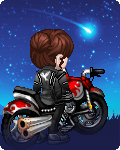 aine21
: I haven't really bothered with saying too much about what's been going on here on Gaia... mainly because there seems to be three or so new threads o ...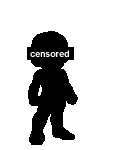 turnipsama
: Name Ondori; Kumo [Kumo Ondori] [Ondori= Rooster/Kumo= Cloud] Titles Za Kuraudo Anza Kaku-Sunagakure No Sato Roughly translated to The Cloud sitter ...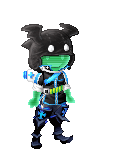 tntfriday13
: Its been such a long time since I joined this website. So much has happened and it's kind of hard for me to read my past journal entries because they ...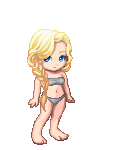 Mrs Bunni
: 1. Control - Traci Lords x 2. Dirty Dance - Black Cat Zoot x 3. Shoot Him Down - Alice Francis x 4. A Cool Cat in Town - Tape Five x 5. Shut up - Litt ...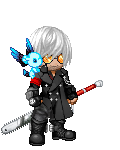 iSuperKamiTenchi-kun
: [Kariteimo - Rank A] The Kariteimo is a guardian of a sect of Shakuton weapon users. Kariteimo does not usually talk, but does tend to laugh, chuckle ...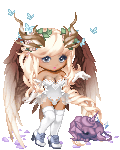 Dylllie
: Currently doing a health / fitness challenge. Updates & such are here . ...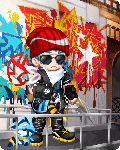 bladezslayer 1
: i just found this through a good friend and i have made one. ...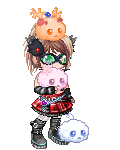 Lunar Starlight
: Usually you'd think family as to be the ones that we are supposed to rely on no matter what the situation. Man whoever said that is wrong...so absolu ...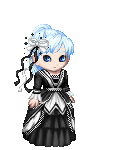 Tala of Darkness
: Today has been more productive than I could have asked for. I've exercised like crazy today, and I honestly feel a little sore now from it. So that' ...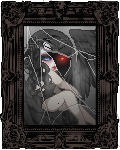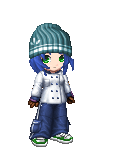 suz186112
: Finally, I am beginning a new anime series, the famous "Attack On Titan" that everyone's been talking about! ...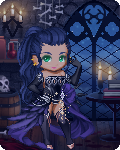 Night Kunoichi
: Dangerous things lurk in the world. Of course the people of the city of Brightfall knew that. Tucked away, the Shattered Mountain at its back and th ...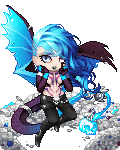 KeatonIshTak05
: Quote From Anonymous You Received [Animal] Toast With Egg Message ~Scrambled eggs Oh baby, how I love your legs! Not as much as I love scrambled eg ...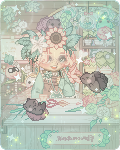 ChevelleRose
: It was supposed to be here today but its not. / Hopefully it'll be here tomorrow. I was thinking of dying my hair tomorrow but I might do it on Satu ...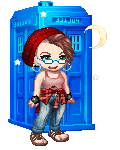 The Hopeful Detective
: No. This wasn't happening. This can't happen! No, no no no no no no! It happened fast, but in slow-motion. Her house blew up in flames; the blast pu ...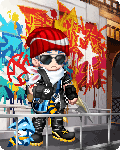 bladezslayer 1
: sometimes i think he messes with me and screws with me by taking the people close to me and put them in the hospital. ...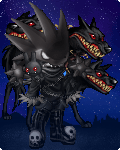 Hamedmirzaa
: Welp I should stop having a weird addiction to cherry blossos but their just so beautiful. Oh um why am I writing this? O_O I DUN HAVE MENTAL PROBLEMS ...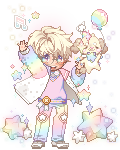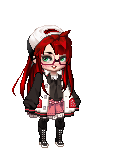 Anikacy
: ------I've been recording The !Energy Project, I still am since I'm missing a component, the bass track. I don't have a bass anymore sadly, so I'm ...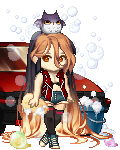 thewaitingtree
: it's good friday. and i'm living in a country that doesn't really note/mark christian holidays despite at least 30% of the people being christian. ...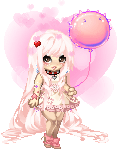 BelovedBakery
: No one online wants to talk to me. Im bored of researching for today. If I pace around with music this late at night, I'll scare myself Too tired to ...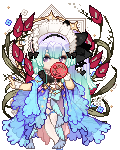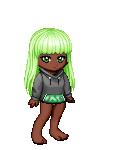 lez-b-friends
: How do you go about being yourself around people when it seems that they aren't willing to accept you for who you are. I feel that I have to pretend ...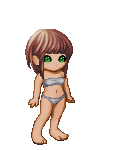 Noretaku
: Well i'm finally starting to get settled into Gaiaonline again. I've got my profile finished for now, my avi looks decent enough and i've started a ...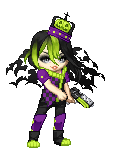 SoullessPrincess
: "Alice!" I screamed as opened the door to her room and saw her limp body on the floor. I feel to the ground and pulled her into my arms. No no no. I ...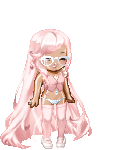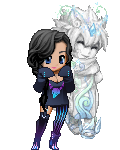 Crazy is my game
: Wow, it has been a while since I have been on gaia. I don't think I like being back, or if I'll stay, but for now, I'll deal with it and maybe find ...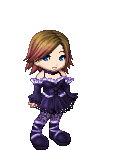 fauxfurshawl
: Wedding jackets are one of the countless add-ons that you just will require to contemplate. There are numerous varieties and components you will want ...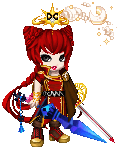 Madine Crocetta
: i miss mommy rita '( all i wanted to is to spend time with her '( but i know she won't spend time with me anymore '( ...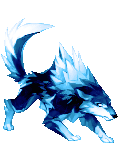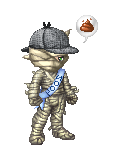 Slash Zinrai
: Name(s) Eric Suyaa Mode of Combat Unarmed [Hand-to-Hand Muay Thai], Armed [Bo-Staff] Date of Birth August 20th, 1988 Place of Birth Thailand Race ...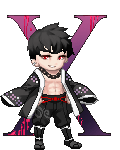 12bitkidd
: I've been on my boom bap phase for quite a while now. I guess you can say I'm obsessed with the aesthetics of the 12 bit sound. Although time consum ...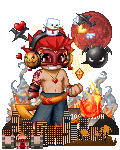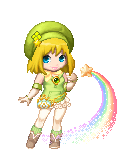 Ace Explorer
: Hey everyone! Now that my journal is up and running, if you ever have any questions or concerns regarding Project Ace, or heck, even me, please do fee ...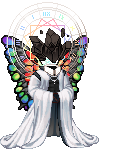 Giesta
: I have worked threw this whole week, without a Meanie Supervisro and am happy still with this thought wondering if she is retiring or not, I hope so, ...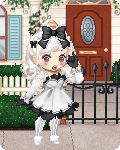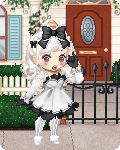 Oh Emzz
: And, before I forget, I really arts, especially if they are for free. Make me one? hihihihhihi Arts received show spoilerhide spoiler ...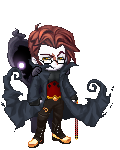 Canine Impulse
: "It's a nice side effect of being presented with overwhelming beauty. When it captures you, you can't focus on anything else; you are forced to li ...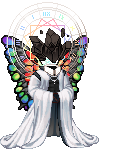 Giesta
: Later today will go into town and get food for me and my parents if they want something, and as well will grab a few things while I am in town, maybe ...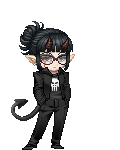 Macky Sama
: please understand that i need time for myself, to be alone ...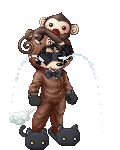 BloodiedTeddyBearHearts
: I sleep in the clouds, dream in the sky, I'll keep dreaming as life passes me by, I think my dreams keep me sane, I dream of happiness, a life withou ...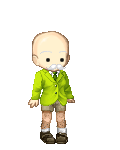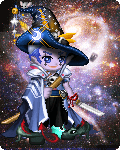 Jace Blue mage
: Today i can to a small village no one says that anything weird was happening, I think they were lying so i went and got a room in the inn. it cost 300 ...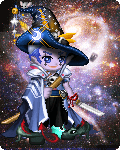 Jace Blue mage
: So i decided to stay another day this town is absolutely dull. other then the farms small school house, and the forest i have found no weird tracks bu ...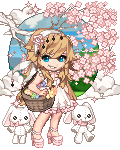 Ella-Maie
: Easter Box #1 - This box is done up in pink and white, and seems to have two heavier things inside. Something in it moves. (Contains 5 items) Easter ...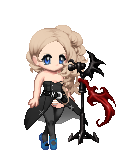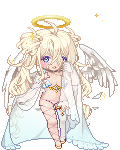 Angel Without Her Halo
: On the clearest night I stand by a sea so cold, watching waves rush and crash 'neath the rock so harsh, Little but I known a gentle soul, With beaut ...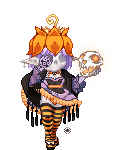 shmeiliarockie
: I would kill for a variation of Biancamella using a color pallet like Gravedigger's Spirit or Hestia's Lace. No joke. Shut up and take my money alre ...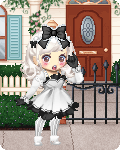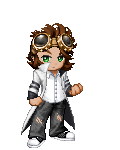 stalker2255
: Jigoku are a combination of Heartless and Nobodies. They are twice as dangerous as Heartless and Nobodies. When they attack, blood will fly. Name Lyc ...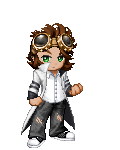 stalker2255
: The Omnikey is a form of keyblade-gun hybrid. It only appears to those who are the last of their family and have experienced horrors unimaginable. Leg ...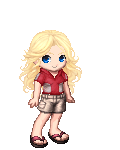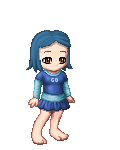 Suzuka-tan
: 2 more days for my birthday! hehehe.. If you don't know what to get me for my birthday! that fine..you know you don't have to get me anything..but.. ...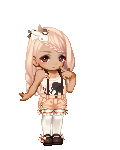 anjhae_xorldane
: April 13 2014 Better than last year!~ OMGee!! Late na ako!! Kasi naman dapat kanina akong tanghali naghugas ng pinggan para ngayong gabi ay hindi ako ...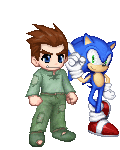 PrinceWatercress
: Checked out WURM Journey to the Center of the Earth. Still working on Brave Fencer Musashi. ...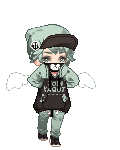 Chrisasuar
: I know most of you know what sexuality is but I know you don't know the definition of some sexuality orientation that you see on some people's profi ...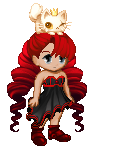 Th3Shaz
: Today, I'm hanging with Matt. I had a fantastic night with Johnny. Thank you babe. ...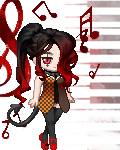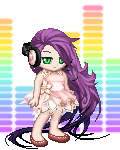 Smile_Dreadfu1
: I am still wondering where my package is. I'll either get it today or Monday. ...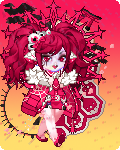 babyl10
: Finding gifs to post is hard, isn't it? I'm going to start collecting my favorites here. Post you're favorites here, if you'd like. ...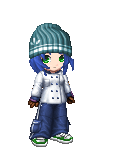 suz186112
: My lazy nature is finally getting the better of me. ...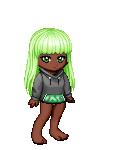 lez-b-friends
: Not really internet suave. I can be a little shy when PMing people I never really know what to say at times. I don't know whether to be blunt or to ...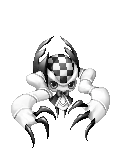 xxx_Cute neko_xxx
: Since im leaving this site, i have sold my items and have made some gold (million gold which at the moment seems nothing much compared with 2008-2010 ...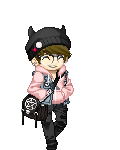 Byuntae Hajima
: muahahhahaha i guess you clicked the egg right xD ...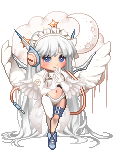 TeaMelodi
: Intro This is basically a personal blog - for the benefit of my progress as a player. I basically love to keep tabs on everything... everything. Thus ...

Please sign in to view subscription service.