Loading the most recent posts...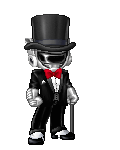 Sir Muleford
: Ok the secret santa event is going great. just got my last volunteer. Accalia's 12 days of christmas still only has one entry. We are setting up Hea ...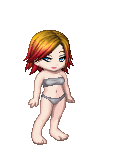 SierraRace
: The next morning, Aldo had 3 concept designs on his idea for the featured float. He had decided it would be good to have 3 different looks planned o ...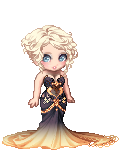 L A D Y M A Y P L E
: ♡ Snowflakes drift outside lazily to the ground. When the girl looks through the window unto the winter wonderland, the light is almost too bright. ...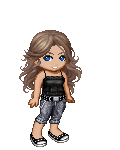 uniquely-desirae
: This word has so much meaning and everyone apparently knows the meaning. But somehow it's broken way too often. It's hard to gain, easy to break, an ...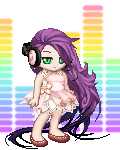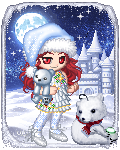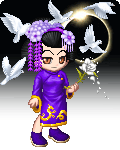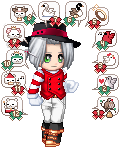 sage rotom
: hi guy thank you for reading this i dont have any idea way i doing this. This will be the first journal in my life. firstly i wanna tell u guys i onl ...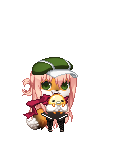 Domina Aeris
: Short ournal today. I have to go fast. While on vacation in vietnam, I WAS TOO BUSY TRYING TO FIGURE OUT THE NAMES OF ALL MY SUDDEN COUSINS AND UNCLES ...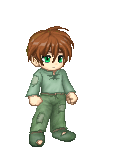 Change is in the wind
: 12/8/2013 8 34 AM Without Her help I never would have found out who I truly am I would still be a frightened child lost in the darkness It was Her lov ...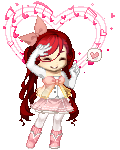 The Fair Lady
: I have looked up posts from my previous accounts and damn this caught me red-handed. I am sorry for calling you a teenage brat while also calling you ...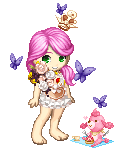 inskin
: 107 split pea soup milk tea all those donuts yesterday took their toll. good thing there wont be very many if any today. ...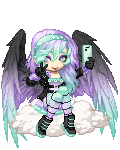 A Random Fairy
: Gaia Gaia Party Time! (Sash) Emery Flower (Dress) Pink Leg Warmers Twister the Fire Phoenix (Wings) Pink Champagne Festive Top Hat Teal Gift Box Pink ...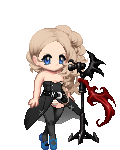 Shizuka_of_DarkRealm
: Poem about the girl character of mine from the same story as the boy's Please Don't Cry Wouldn't Have It Any Other Way Looking at my blood stained ...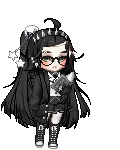 ScarletXCrossXCrusader
: We were supposed to survive the coming zombie apocalypse together with everyone else. Why did you have to go so soon? You promised to help me buy a go ...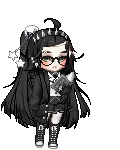 ScarletXCrossXCrusader
: We were supposed to survive the coming zombie apocalypse together with everyone else. Why did you have to go so soon? You promised to help me buy a go ...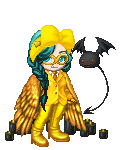 Some Unknown Soldier
: The weather wasn't bad at all. We didn't loose electricity, but I wish we had because thats when we all gather up keep warm, and play games. Blah... ...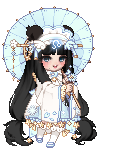 Koobeh
: I just had to make another entry with all the art ive been getting * u* since i cant fit them all on my pro, and my sig ; A; credit goes to the respec ...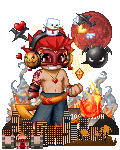 agingsaurus
: last gen Unhere. Soylent Green has the answer. ...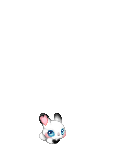 Emotional Tornado
: 12/8/13 Opened 100 caches 7 Gold 9 Diamond 7 Topaz 5 Platinum 10 Ruby 10 Garnet 15 Amethyst 12 Sapphire 14 Aquamarine 11 Emerald That was ...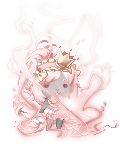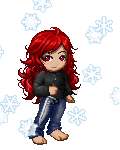 XxRedxDemonxX
: ugh i feel so sick... i dont want to go to school tomorrow and i need to go shopping for gifts for my family. and i forgot to do my math homework.... ...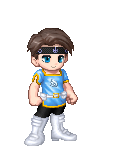 D-BoyTheFighter
: Plenty of snow outside. Even though it's not the Winter Solstice yet, I can safely say that climate wise, it's officially winter where I live. ...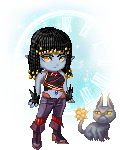 Turnilk
: Before I talk about anything else, there is something I wanted to do Dear me, The next time you want to type something about a game, don't do it as ...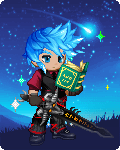 yarricksrevenge
: In the begining there was nun, the dark waters of chaos. From this chaos arose a hill known as ben-ben and upon this hill stood Atum, the first god. A ...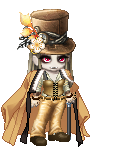 Jayce Reinhardt
: I . . .wish I could stop thinking sometimes. It was the right thing to do, still is but these illicit thoughts still plague me. is it some kind of pro ...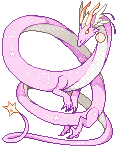 Drake Savu
: Fishing is so not my thing....and I know lots of freaking fish is needed in alchemy for some odd reason. F*** I'm not really sure, maybe just to stin ...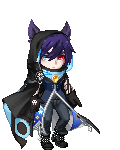 Migonette
: Kora sits at the alley way, alone as Kaz left her in there. Though she does not blame Kaz, but rather herself for indeed she felt as if something was ...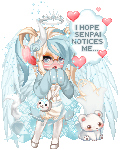 Yeefi
: [b]To help not freak out my friends [/b] I do have a VERY tight IRL schedule. In bluntness, my great grandma who I live with has not been doing well, ...
Miku Hagesun
: User name Miku Hagesun Date December 8 Hi everyone! I'm so glad that I am here! I found this game by looking at Yahoo Answers when I felt bored of ...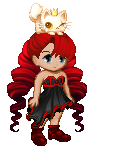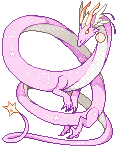 Drake Savu
: Formula 9 Fallen Quest Nove was easy to make, luckily I already had everything I needed to make the formula. and much to my happiness instead of just ...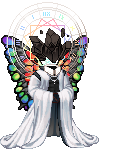 -Explentive- Deleted
: We have gotten a lot of rain all day and then as it was getting closer to night it became sleet and ice, covering everything in at least 1/4 to 1/2 in ...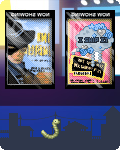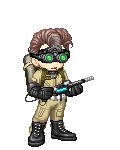 Dan Aykroyd
: You know that little patch of hair on Dan Aykroyd's back right above his butt? That's where I'll always love you. ...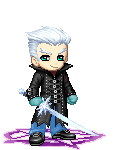 Vergil The Nephilim
: Yeah. Its been a while sicne I posted an entry on this account. I've, mainly been doing entries on my mian account. Ha I might have mentioned in a pe ...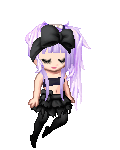 Himeichiigo
: honestly, like to be honest, i'm gonna be honest with you so honestly this is what i honestly think. So, this week has been a pretty slow one. I mean ...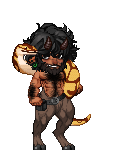 Slick Southpaw
: <3 my new adopted pup from a rescue (her ice cube went under the couch) ...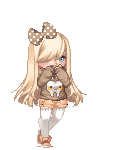 Hypnotize Big Daddy
: This is a post where I can pop the avatars I make for the characters in my Cyclops story; Xenia - Blue Eye.; - Everyday Xenia. Nurse Iris - Green Eye ...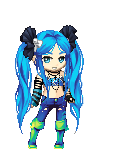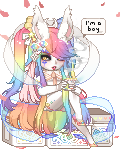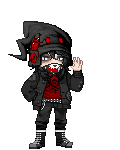 Xion Firefox
: Hha duude. You just gotta steal the stoplight. Do it. Rebel. ...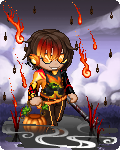 Resone
: so what to do. what to do? continue to dance around? hoarding intangable rewards just like the empty pieces of plastic we juggle in real life? trying ...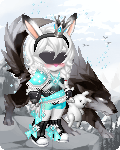 Kuudere-senpai
: SECOND FUCKING TIME THAT HAPPENED!! My wishlist has been eaten by gaia a second time this year! They seriously need to fucking fix that shit up man. ...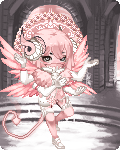 Lena9016
: Yup. I like making them. Like my green alien girl wearing normal clothing, like a skirt and such. And my black alien girl wear a dress. And now, a fly ...
goombaslayer
: I am changing so much now. For the past few days something strange has been happening to me. I must be delusional. I look at the trees and they call ...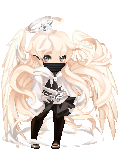 pandorahearts101
: Pandora here! Since I was tired and wanted to do something fun, I decided that today's entry will be about my high school auditions. See, there's th ...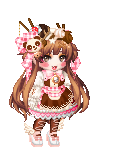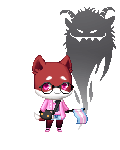 Dinru
: i forgot to eat today until half an hour ago (i've been up since 9am and it is now 5 30) i decided my dinner of choice would be popcorn and soda i he ...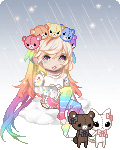 Atelier Yue
: Afternoon and happy Saturday my ever-so-lovely GCD brother and sisters! O U O We have a brand spanking new mini-RIG from the ever sparkly Rigel and Mi ...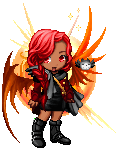 Raenda
: I am bored and I should be studying. ...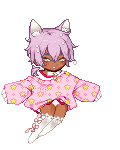 Quotes and References
: Is necessary to at least live to pay some expenses in Canada. Having 15,000 dollars a month is even more comfortable. Jesus, I doubt that I would even ...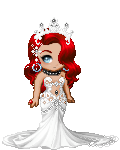 Cherry_Lion
: I don't often vent my feelings but maybe it's time I start. Who am I to life this life, this life I don't desire, I've tried to give it up but som ...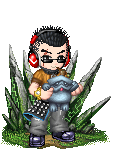 Adalido Riftscribe
: Been a while, again, since my last post. Not much to say at the moment, though I've forgotten where to look for the Animated with musical notes in z ...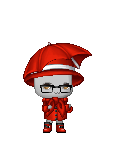 Atokad_Blackrose
: This year I'll be celebrating the winter solstice in New York City, where I currently reside!!! However, I will be returning to the land of beer and ...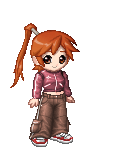 gota220
: T_Tjust wanna swimm upstream and stay afloat..... ...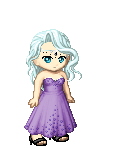 Arrestia
: In some instances, not all, there are those times where you feel completely fine, but there is something wrong with. And it's always on those days wh ...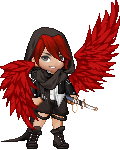 iNOMfood
: ra ra raaa ramama ramamama ga ga olala ...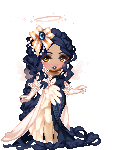 -EternallyAlias
: Don't fall for a close friend, because more then likely you're fuck it up and you're the one working your ass off to fix it. I'm in that situation ...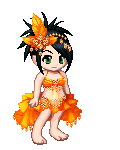 Pleasurebot 8R1TT1N7
: Dr. June Tanaka quietly closed the door to the exam room that she had just finished up in. Her long, white coat was buttoned up and covered her outfi ...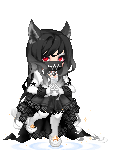 Alex the Kitsune
: December 8th, 2013. Today was not a good day for me. Lately, i'm being bullied at home by my father and brother, like it wasn't enough being bullied ...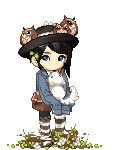 Atori 0
: I was lucky, in that after midterms, the school I teach at paused for a fall break. I decided to get to work, crafting formula after formula. 6 lead t ...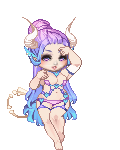 We Could Be Villains
: In case you ever wondered what We Could Be Villains and Mystical Villain looked like. ...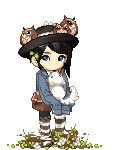 Atori 0
: I went to check the mail today, and this was in my mailbox a certificate indicating that I had made wings.... I wonder who and how somebody found out ...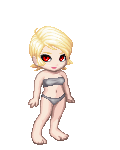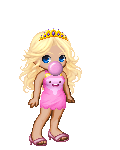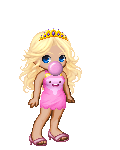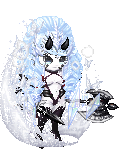 Vanyaphaerelle
: United we're a pure being... I just had an awesome roleplay on omegle. It's been so long since I've roleplayed. But she got disconnected before we ...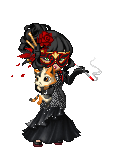 Calais Reed
: by Alfred Lord Tennyson Part I. On either side the river lie Long fields of barley and of rye, That clothe the wold and meet the sky; And thro' the f ...

Please sign in to view subscription service.