Loading the most recent posts...
Rakashael
: Are you a writer? Beginner or connoisseur, my blog may interest you. I take the analytical ax to my own writing to teach and inspire others to do the ...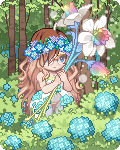 sleepisheepi
: Still haven't found a reliable way to make Platinum, but so far Zomg! has actually helped a bit in that area. Unfortunately, I'm going to bed, but.. ...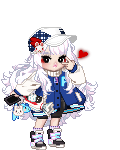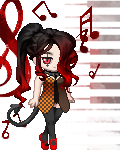 Shazzyballs
: Today, I will go shopping after we go for a charity walk. ...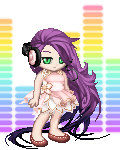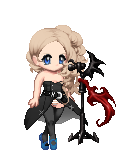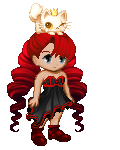 Th3Shaz
: I want to help people. ...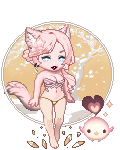 asmindel
: do you remember my email it was so long ago i forger it ...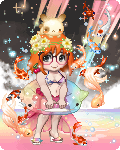 Teula
: "you just do not know the person behind me hate you so much & they start mail you & I do not know how to react cause they told me to dump ...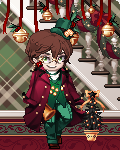 Shadowofthemoon87
: Hello readers and welcome to another review! smile Today, this review is going to be on the HGUC RX78-2 35th anniversary 1/144. For any gundam fan ...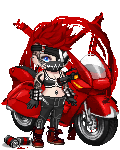 AArK Fire
: Shes got issues and I kinda hate! ...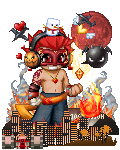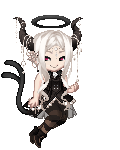 Lavendrina
: I've been slowly exploring the site as I'm on it. If the community isn't small, I get pretty scared to explore everything in one dayIts what works ...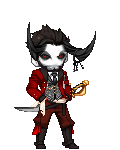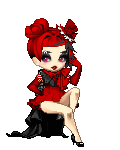 practicedsmile
: I've really been getting in the mood for doing more alternative, gothic, or even punk styles. This one, I chose to go with a darker shade pink to see ...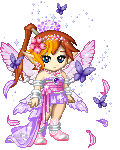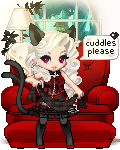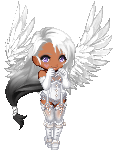 Lera Crow
: after a long day of scaring the locals wtth her puppets. Lera decided it was that time of day to relax.So she decided to go to the local cafe and not ...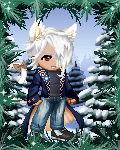 Kaiten Jiron
: My strings are pulled by... Kaiten JironYou can call me... Ikuto KeikoI've lived through... 23See me as a... NekojinI can assure you, I am... MaleI w ...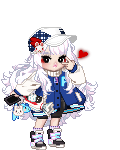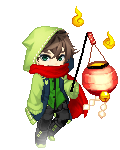 Ghostly Green
: And basically did nothing of any importance today, just wasted a bunch of time doing next week's calculus assignment ...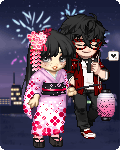 Rakashael
: My phone died so I didn't wake up until almost 1600!!! (4pm) I set my alarm at 12 00. (12pm) For some reason my usb jack is all jacked up.... >&lt ...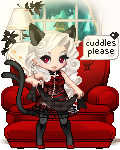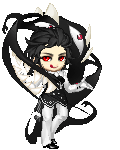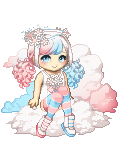 mylittlebudgie
: Hi, guys!My account is super old but a week ago, I logged on and, well... now I can't seem to stop hanging around here! I'm addicted to RIGS like ma ...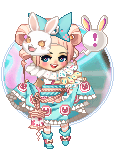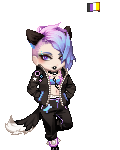 BeautifullyStriped
: I married my RL husband, on August 27th, 2017. We have had our ups and our downs, but today was amazing....He works at night, from 10pm-4am at a local ...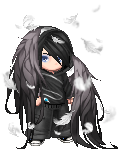 Ravageritualx
: . I have seen the throne of the gods and it was empty. ...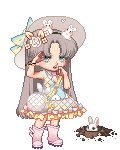 Angelex624
: I gotta remember that solitude is sometimes best.I love my friends and family, but some people really make me want to just be alone.Cause when you're ...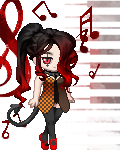 Shazzyballs
: The cancer walk yesterday was interesting. I had fun. ...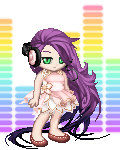 Smile_Dreadfu1
: I would just like to come across money so I can get my teeth fixed. ...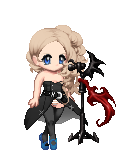 NikoMikoSama
: The work week starts back up today. I need to remember to ask Chrissy for more Paratransit tickets, for I am out. ...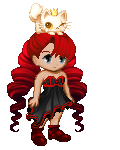 Th3Shaz
: I am ready for the weekend already. ...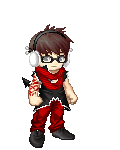 BaeToph
: 6 AM Monday.I started working in September of 2016, I've worked for a little over a year now.I started working out in December of 2016, I've hit 135 ...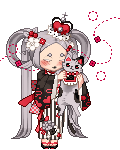 Cabbage Queen
: TOTAL MARKET VALUE 52,148p1 Agape's Cut 7,906p 1 Plastic Lunchbox 19p 1 Love Hurts 3p 1 Sorcerous School Bags 26p 1 Little Maru 1,043p 1 Carl ...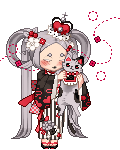 Cabbage Queen
: Eleven Eleven (Blush)Cool Semi-corporeal Curls (Pine)Princess Less Than Three (Misplaced Clips)Decaying Luna Moth (Legs)Tea & Biscats (Bell Collar ...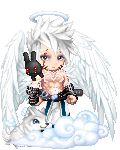 WaterAttire
: been thinking. yea you know, fun right? ive been pretty unstable lately. there was a time i wasnt emotional about stuff, not fragile. it was when i tu ...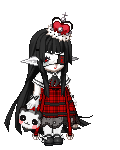 Cabbage Queen
: TOTAL MARKET VALUE 128,154p1 Eleven Eleven 3,797p 1 A Little Bit Nosey 13,233p 1 Fresh Garlic Dress 3p 1 Pinstripe Saloon Girl Stockings 1p 1 Go ...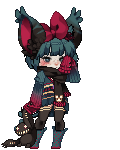 plastic crowns
: Avi Art by IICelineII thank you so much dear <3333 ...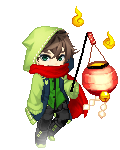 Ghostly Green
: Because I'm totally not going to have time to do one later. ...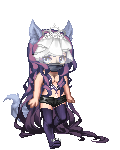 xd3m0nxgurlx
: Thoughts of the Day What does one do if they can't decide on picking a major? My issue here is in between Health Science and Music. People ke ...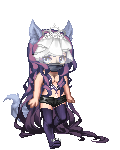 xd3m0nxgurlx
: Rereading my past entries... I couldn't help but cringe at each and every one of them. *mutters* seriously though, how can one stand the cringe... Be ...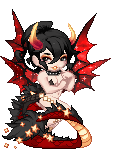 She-Chan
: Shema is a young woman, Kitsune by nature, who loves the attention of men mostly.. sometimes women. With the help of her leaf talismans she can change ...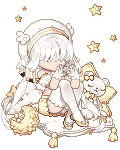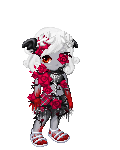 Ambrite
: So I got married, and I feel content. I am happy with my relationship with my husband, but I just always feel like I need more. We need more. There ne ...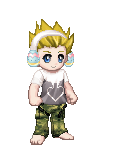 RavingProductions
: Average Lifespan 200 yearsAverage Horizontal Speed 42-49 km/hMax Horizontal Speed 80 km/hAverage Diving Speed 33 MPH (53 km)Flight Speed (Air) 75 ...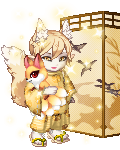 Jeannette Anne Blanchard
: *An ex is going to mail them something. And/or, talk about money, and/or items. And/or talk to them THROUGH an item (phone, Xbox, etc.). (They might t ...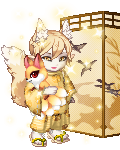 Jeannette Anne Blanchard
: First off, many of us are experiencing Aries Uranus in our Seventh Houses, so even if we predict what will happen accurately, it will still somehow be ...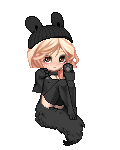 DarkRain4
: The Middle RowI'm so unhappy. I feel like I'm worthless and I have no hope. I don't know when I started feeling this way but I'm not sure I wa ...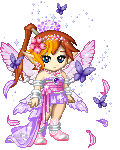 DSDragon star
: Archery was fun . I will work and train hard then . To become a straight shot . ninja ...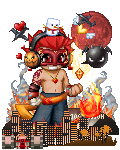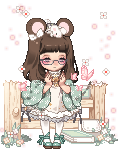 Starry Milkshake
: gaia_angelleft gaia_star lavendelle woods gaia_star gaia_angelright ...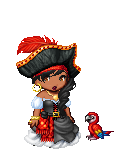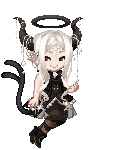 Lavendrina
: My parents are fighting.I got home from school today to be greeted with my mom trying to confront my dad.They hadn't been talking for two months now ...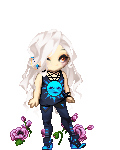 xenonleaf
: I come on about every two weeks or so, I have a ton of homework but I have my ways of avoiding it. ninja ...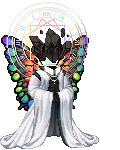 Giesta
: Went to my appointment and saw my Main Doc. about my Check-Up, everything is basically the same as far as taking my Meds and staying on what Im on rig ...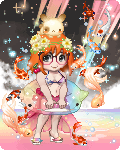 Teula
: these another random post I made & very mess.... no need to read, I prefer write everything to make sure I do not forget ( lately i got short mem ...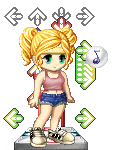 weezieishness
: It's been about a year now, that me and Taina have been actively trying to get pregnant. I say actively, because we had been semi-trying for several ...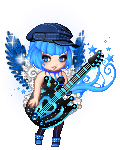 yumi-ganbaru
: Today I saw PX when I'm going to buy apple juice however I heard PX ask who am I meeting. Then I list out the names. Then YT say I heard Mr s have on ...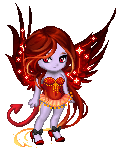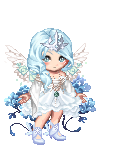 rifleSquiddle
: My internship's ending in ~ a month, so I'm looking for a new job. Most of the ones I've looked at don't state the pay rate, but one did. $11 an h ...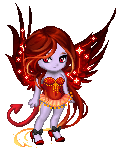 Rose Tanakui
: when you look at me like that, my darling, what did you expect?i'd probably still adore you with your hands around my neckor i did last time i checke ...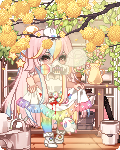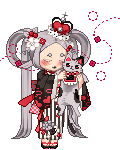 Cabbage Queen
: Bold Brows (Thick eyebrows)V's Sketchbook (Hairpins)River SlimeBasic Bunny Boba (Top)Holy Rose Revolution (Uniform Skirt)Elegant Lazy Daze (Socks)Dar ...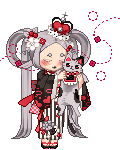 Cabbage Queen
: TOTAL MARKET VALUE 174,862p1 Eleven Eleven 3,797p 1 Ghostly Hookah 4p 1 Smooth Talker 1,641p 1 Bubblegum Street Style 495p 1 Vanilla with Sprink ...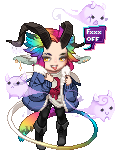 TrenchantAltruist
: sup sup hi im a college student now and holy cow is living expensive.so even though i dont really like doing art for money i need to so ya boi here is ...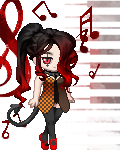 Shazzyballs
: Thank you Johnathon for buying me some Handi tickets! ...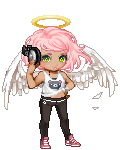 Catwah
: New Avi Art AlertMany thanks to JC Rose for this wonderful fullbody <333 ...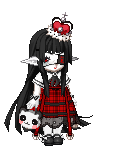 Cabbage Queen
: TOTAL MARKET VALUE 161,930p1 Eleven Eleven 3,330p 1 A Little Bit Nosey 16,937p 1 Little Maru 953p 1 Smooth Talker 1,835p 1 Sweet Bon Bon Milk 18 ...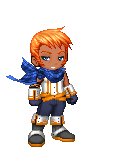 sexualreform
: Our goal is to liberate child sexuality and give children an opportunity to enjoy fulfilling and happy sex life. We claim that sex is one of the most ...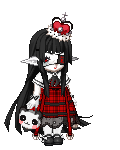 Cabbage Queen
: TOTAL MARKET VALUE 230,765p1 Runcible Spoon 456p 1 V's Sketchbook 2,700p 1 Little Maru 953p 1 Bold Brows 3,404p 1 Echo Delay 5,961p 1 Deerhart ...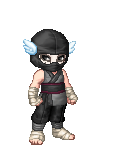 BatChic
: Here are three poems I entered into the Dreadful Words! A Contest to Celebrate, uhhh, Bad Poetry!?!1.* BatChic* Blame It on My Baby-fine Hair* What i ...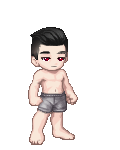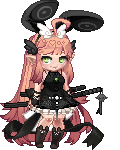 Lightsie
: Focus, focus, focus...!I can't seem to stay focused on one task, even trying as hard as I can. My mind will say, "Okay, hop to this task," ...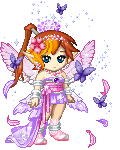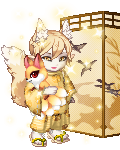 Jeannette Anne Blanchard
: I think it's a pregnancy symptom.I am very excitable, and the excitement is extreme as it's there.I'm getting it both over big stuff... And, the mo ...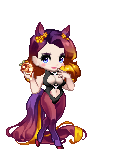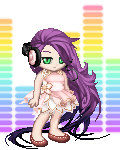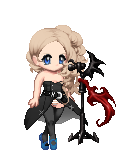 NikoMikoSama
: I need food since today's lunch was too spicy. ...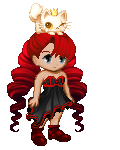 Th3Shaz
: I need to make more money than I'm spending. ...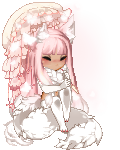 xXPavameXx
: CombatCombat - Action Options SummaryCombat - Order of Attack EventsCombat - Weapon Chart Key ...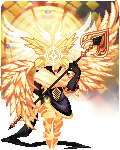 neokinzcutie
: Wow! It's been way too long! I love everything these days. There's no room for hatred and envy in my heart, no! I love all of you!! I wish I had mor ...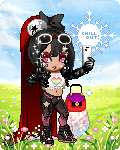 keyvaskull
: okay so right now I have signed up for three part time jobs I have jo-anne fabrics which I am loving so far despite the fact that it pays the minimum ...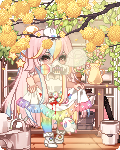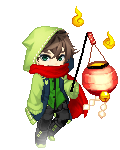 Please sign in to view subscription service.