Loading the most recent posts...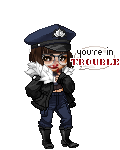 Freya Nightfell
: Guess getting out of the house is good every once in awhile.. ...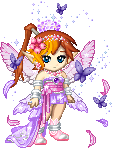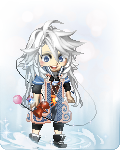 iGenis Sage
: It took a little while, but I finally managed to catch up with Lloyd. He isn't around much anymore since he's still trying to gather all the exspher ...
moon prism powerrr
: TOTAL MARKET VALUE 01 Pick Your Nose 0 Gold 1 Haunted Graveyard Crasher 0 Gold 1 Exorciblings 0 Gold 1 Eleven Eleven 0 Gold 1 Sweet Talker 0 Gol ...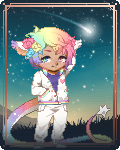 Sash48
: I have not been on in ages! I am so sorry!! Please forgive me, I have been fairly busy what with school and a baby sister and all... Plus, I tend to s ...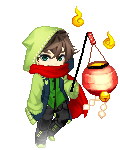 Ghostly Green
: The most popular entries wereActual Entry #11 - UndefinedPlots! Plots! - Summoners, Prince Cody, and Ambush ...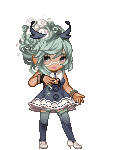 Sister Crabigail
: Here will be my ever-growing list of bands I've seen. I'm a bit of a junkie... smile heart = I either spent a crap-ton on VIP tickets to meet the ...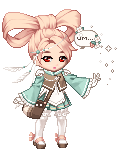 SStheFFA197
: evil I hate it when people form crowds. I especially hate it when people form NOISY crowds. Dear lords, I know, it's a really, really, REALLY, small ...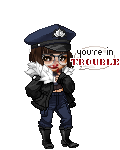 Freya Nightfell
: Today was a good day, went to a cool video game store with a friend and watched so many movies on firestick it felt good and relaxing ! I seriously ne ...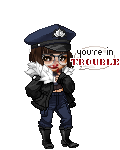 Freya Nightfell
: I feel like taking advantage of some men! Whoop. Played on those feelings today boooy ! ...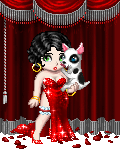 Morriganna Ravenhill
: I ventured into town today, some people are really really weird. Thank goodness I don't have to talk to the weird ones. ninja I used my ninja skill ...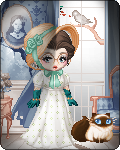 dolls in stitches
: I was SUCH a whiner in my youth. Not much has changed, I just don't post about it as much. Buahaha. ...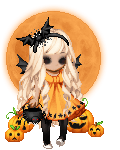 xodaisies
: These are my dream avi ideas~ heart Halloween Dream Avi~ - Sparkle Eyeshadow (Orange) - Undereye Eyeshadow (Orange) - Masquerade Ball (Orange Eyes ...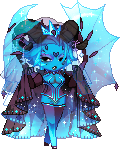 Mr Kittey
: In the old Norse legends, Fafnir was a dwarf originally. Son of a great king, Hreidmar. Brother to Otr and Regin. The story of Fafnir is that Otr, who ...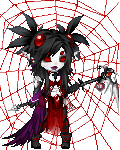 Witch_of_the_Web
: But laws need a world to exist in. A simple thread, with a simple setting, is best because you can weave complicated stuff into it afterwards and keep ...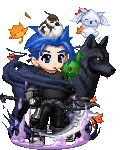 lostwolf12
: Been years since i've been on this website. Why i come back to it every now and then is beyond me. Since then I made and lost so many friends, so man ...
bc krew_all the way
: ...that i can't seem to have any ideas on what to draw, and when i do draw...the drawing will be not good! plus i have not drawn in a while!!!! gonk ...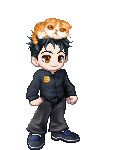 Lanzer
: Last two days had been fun and challenging digging through the zOMG server. It would not have been fun if I haven't made any progress, but by the en ...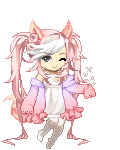 Xx Kitsushi Xx
: Idk what to write about gonk The other day, I was typing up an entry but my internet died on me while I was posting it. So I'm like screw this, I' ...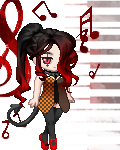 Shazzyballs
: Ah, the things you learn about perverts that are your friends... ...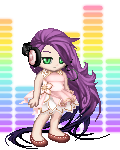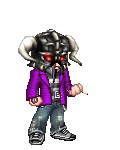 Decavalcantes Canine
: So, Chloe has been wondering why I haven't been acting cutesy around her, why there was a tonal change in how I act -- that's because I'm no longer ...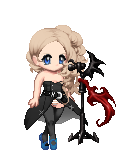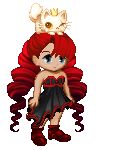 Th3Shaz
: The money that I'm saving is not adding up to what I want it at yet. ...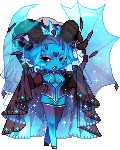 Mr Kittey
: "With the tales of legendary heroes and villains, it's easy to lose track of the small details. The in-between of each story. I'm here to clear ...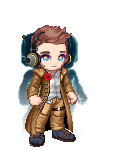 onesexyfrog
: 5 40 in the morning and I'm awake eating, rich as all hell, chocolate cheesecake with my hands because I was too lazy to grab a fork! Why am I up so ...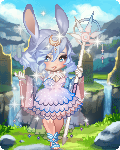 Galaxcia_png
: Does the start of the day always depend on the weather? For example If today starts off as a sunny day, does that mean the day is going to be great? ...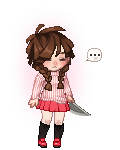 xxUsako
: Lotte, a mischievous but kind lesser demon. Would like some of your blood--- ...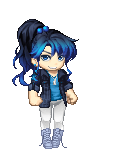 Parodius-Daryl
: Currently waiting for zOMG! and saving gold for sweetheart ring. ...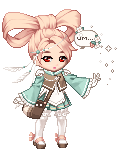 SStheFFA197
: You know, most parents want their kids to look young and beautiful; especially their daughters. They go to incredible lengths to make sure their daugh ...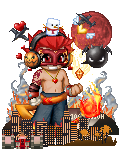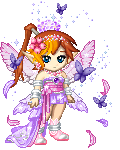 DSDragon star
: It's another Sunday .And I go in for training tomorrow . sweatdrop ...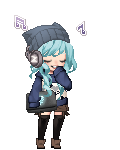 Violaceae
: *eyebrow wiggle**Put your music player of choice on shuffle and list the first 10 songs1. Love me Tender - Elvis Presley2. Charles Dutoit & Sydney ...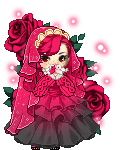 Ethereal Peach
: Today has been a long day. Been up since 6 a.m, but I took a nap around 12, slept for about an hour and a half, but I'm still tired. Idk what i'm go ...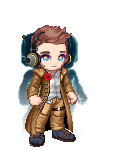 onesexyfrog
: I'm a very hungry boy. I should go eat something but I'm too busy talking to the most amazing human on the entire planet. I also need to shower but ...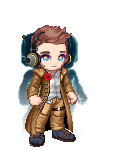 onesexyfrog
: I'm also very tired because last night after they went to sleep I was feeling so much love for my friend that I had to stay up and write something fo ...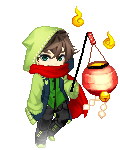 Ghostly Green
: Due to the high volumes of experimental magic disasters in the Dark Side, a great deal of unpleasant magical creatures have been created and remain al ...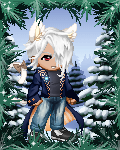 Kaiten Jiron
: My strings are pulled by... [Kaiten Jiron] You can call me... [Kaiton Jiron] I've lived through... [25] See me as a... [Hellion] I can assure you, I ...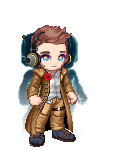 onesexyfrog
: I'm cold and I'm tired and I just want to cuddle up with my love heart . I am looking forward to playing games with her, though. ...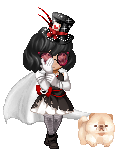 nonexistentBees
: this is literally the only outfit i like in the ads lately ...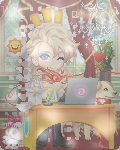 Tamaki -King- Suou
: To each their own~!I could have began as "manga only," but I started with watching the anime like most people, I wanted to host, I involve myself ...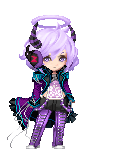 Lunarkitsawa
: Hello! I'm a young person thing i guess, and I like anime, manga- oh. Well, I'm an otaku. I was originally introduced to Gaia Online by my good fri ...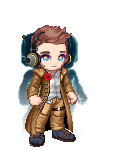 onesexyfrog
: Playing Overwatch with an amazingly lovely young woman. It's SO AWESOME AND SO MUCH FUN! ...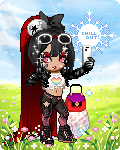 keyvaskull
: This is so much fun sitting around waiting for things to get done I do feel like I am slacking and should just start looking for a job but at the same ...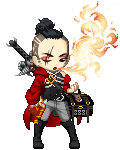 BlackDarko
: I've been collecting pills for a while now. Mostly downers to make sure I'm asleep for the worst of it. No one will care until I'm dead, even then ...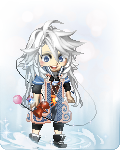 iGenis Sage
: Last night I went to check on the Giant Kharlan Tree (I used it as an excuse to escape tasting Raine's deadly soup). It was nearly midnight when I go ...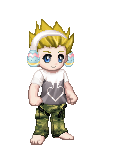 RavingProductions
: I've been stuck inside my home for the past... who knows how many years? Strangely, I tend to find money and food randomly appearing everywhere in my ...
Lady Hamna
: This is what happened. Ask me about it, and I'll ignore you. You can just read below and save yourself the trouble of talking to someone about someth ...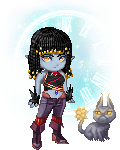 Turnilk
: Starting another one of these rather late... Oh well... not much to say this week anyway.I stayed in the house for all of this week. I haven't been ...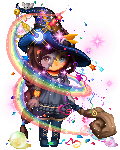 Queequeg89
: Fuck 'em. I just want to obsess over television shows and die. ...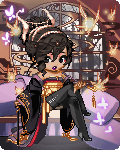 TayahAhdell
: Wow. It's been so fucking long since I have written anything on here.. and you know.. the beauty of my Gaiaonline journal is.. no one in my immediate ...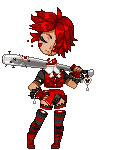 Slumbering
: It vanished, haven't seen it these past few days. don't know if it found a new home or wondered off to a new location. I hope it's well. Goodbye ...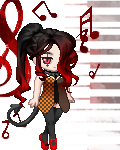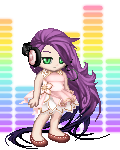 Smile_Dreadfu1
: I might be scrapbooking today. I need to organize my books. ...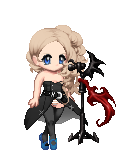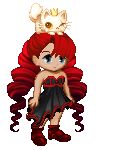 Th3Shaz
: Now, how to make money? ...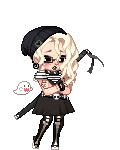 Pack-A-Bowl
: Thank you Panda and Thank you everyone else for your time.Friendly reminder,don't forget to keep an eye out on ourpost here of The Blanket Fort Faceb ...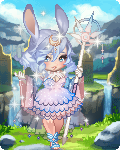 Galaxcia_png
: Ah, words. Vocabulary. The things that make us either sound intellectual or incompetent. I love them. You can take a word such as foreordain and use i ...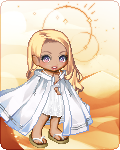 demon_pachabel
: Yo! So Pach is a little rustier at expressions than she would like to be, and as such would like an excuse to practice. Especially on different facial ...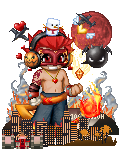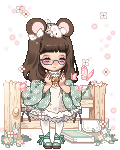 Starry Milkshake
: gaia_angelleft gaia_star rose fluff gaia_star gaia_angelright ...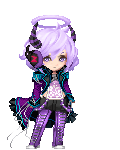 Lunarkitsawa
: heart Love this game so far, and I've expirenced a lot. cat_biggrin Hope I can have more fun here I guess? ...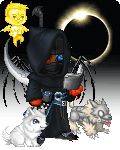 XxYoungxBloodxX
: So it has become apparent to me that we have been manipulated and conditioned to be oblivious, well pampered slaves. Sheep that feed the Shepherd. We ...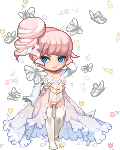 nightwakler
: nightwakler - Dusky Rose (Eye Flare Bright hair) ✔ show spoilerhide spoilerTOTAL MARKET VALUE 01 Pick Your Nose 0 Gold 1 Fluff Kiss 0 Gold 1 Eye ...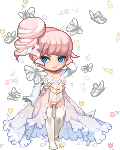 nightwakler
: nightwakler - Monochrome (Beyond Obsidian glasses) ✔ show spoilerhide spoilerTOTAL MARKET VALUE 01 Beyond Obsidian 0 Gold 1 Cute Little Friend 0 ...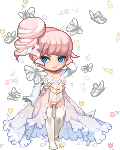 nightwakler
: nightwakler - Pink and Purple (Adorable!)✔ With offblack (Alleycat)show spoilerhide spoilerTOTAL MARKET VALUE 01 Deadline Defect 0 Gold 1 Vile Re ...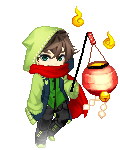 Ghostly Green
: After discussing our protagonists, thieves and Royals alike, we finally have Prince Ray.Adopted from a family of tailors, Prince Ray is quite skilled ...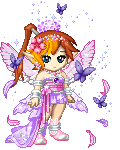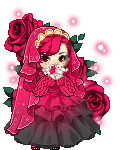 Ethereal Peach
: I'm having to watch my sisters daughter today because she has a fever and the babysitter won't watch her because of that. Her babysitter has kids to ...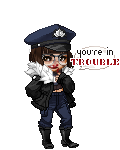 Freya Nightfell
: My father just recently got home from a surgery last Thursday for a growth on his lungs. It went well and it was found before it really caused any pro ...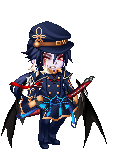 Drake Aldous Scarlet
: "We talk about "survival of the fittest" a lot but all that really means is the skilled live and the unskilled die. Since you're clear ...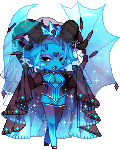 Mr Kittey
: Super Strength Able to match many deities in terms of strength but is outclassed by some such as Thor.Superior Speed Able to disappear and reappear ...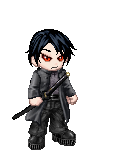 vish coldfire
: man were to start it been a long time seanc i was able to wright stuff out here in my safe place away for the eyes of family and people that would run ...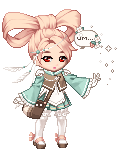 SStheFFA197
: IF YOU KNOW SO MUCH BETTER, THEN LEAVE ME TO DO MY OWN WORK AND LOOK UP THE STOOPID FUDGING LETTER YOURSELF! WORTHLESS CUNT!I've always hated Katheri ...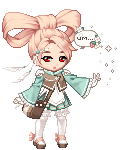 SStheFFA197
: She doesn't even look for the dratted letters in the binder, the moronic female dog. She can't even be bothered to look through the divinity damned ...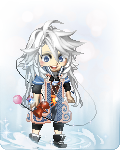 iGenis Sage
: I've been focusing most of my attention on school lately, but I do also have a part-time job at my school. I organize books at the library and repair ...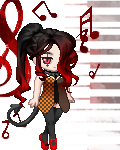 Shazzyballs
: I'm going to the Denbigh House today. My friend isn't coming though. ...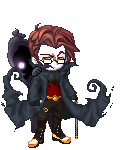 Canine Impulse
: "...So every now and then, I sing sad songsIt keeps my spirit light and my conscience clean.And if you don't care to hear,I don't mind if you g ...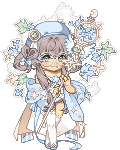 ATh e a r t
: To me in the future I don't know if you're going to see this later. I don't know if Gaia is still alive. I hope that the situation that happened b ...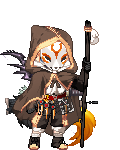 Ryuko-Eteia
: So, A journal huh, sure I could do one of these, maybe, kinda, sorta..So, I've been on Gaia Online for about ten years now, It was quite the swell ri ...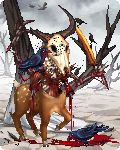 Be Forewarned
: Skin & BonesI look like skeletonMy ribs are poking out of my chestI wake up cold, from a warm nights restI don't need a sandwich, just gimme a be ...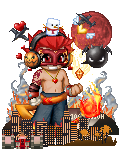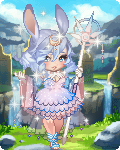 Galaxcia_png
: As I should be. Grateful; appreciative. I've been told many times that I am lucky. This is true. I am. I consider myself pretty lucky to have such wo ...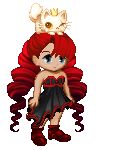 Th3Shaz
: I will see what he says since he's not going to accommodate on my behalf. ...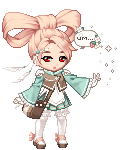 SStheFFA197
: How does standing in my college's parking lot, looking out at the street, eating crackers and waiting for my ride to work count as being a child mole ...

Please sign in to view subscription service.