Loading the most recent posts...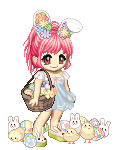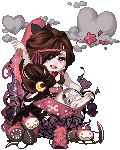 midnightsurf
: Thank you very much to the anonymous gifter of the Chantilly Lace! ...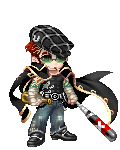 krutalinity
: Snow - Final form After spending what few months of his life he was granted side by side with pelay along her quest, Snow fell to the evil arrayed aga ...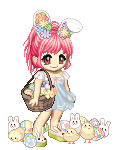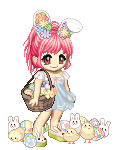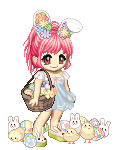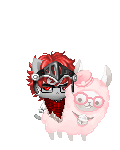 cosplayherounite
: Xxxxxxx Kaito slowly walked over towards the three; ignoring the screams that were coming from Rin and the Preist. This had to be the far most powerf ...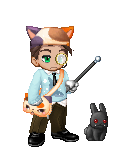 Admiral Dave
: I prepared myself for everything. Pepperspray, Youp's cockblocking, Janny's weird laugh, Jennifer's cluelessness etc etc. However I did not expect ...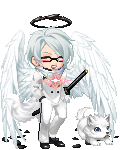 Ascended Away
: Shit, just shit. I hate this and everything else. Why can't she just be mine and acts as if she is the one who is always right and doesn't talk to m ...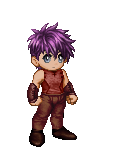 vegetalover168
: Tomorrow my father is going to see me for the first time in years. Since we have last talked I have come out as transgender and go by a different name ...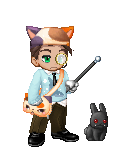 Admiral Dave
: Just a few minutes ago she has started sending me beer. I think she might be trying to get me drunk and seduce me, just to eat me afterwards. I will r ...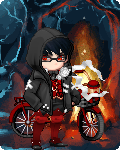 Lorenzaccio
: Kicking the rain and watching the puddles grow Erasing, cutting, pasting and always running You're still here, I'm still alone It seems that life is ...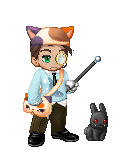 Admiral Dave
: A weird creature named Janny has added me to her friendlist. She seems to be a relatively harmless looking creature. However all the beer from Joyceli ...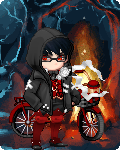 Lorenzaccio
: I got you I don't need anything but you I always love everything about you I've got everything, I've got you I don't anything more than you I laug ...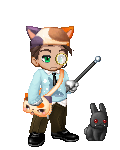 Admiral Dave
: Joycelin and Janny have left me. As awkward as it is, I have to admit I've grown fond of their company. You could even say I'm starting to miss them ...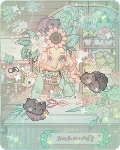 ChevelleRose
: This is just a list of comics I've found on smackjeeves(and other random places). If you never heard of that site its basically just like mangamagazi ...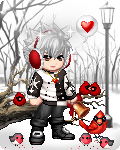 Harvey_Kinkle
: [NPC] Rina Wrote All right, Gaians! It's time to celebrate the best flower-grower, food-maker, most awesome thing ever our planet! YAAAAYYYY! Fee ...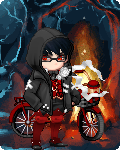 Lorenzaccio
: Yeah? I'm drawing, doodling, doing random shit with a pen on this paper The paper just happens to be a page of my Swedish school book And I'm drawin ...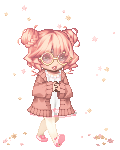 oohahhsparkly
: Hi. I like the internet. I don't like people. Bye. ...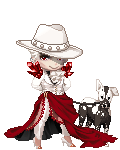 AnimeArtist29
: Maybe it's just the immaturity of others, or just the male-dominated minds, but I've been hearing way too much disrespectful remarks towards women. ...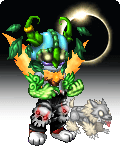 Shikei Okami
: Why are we as humans so content on destroying mother earth when we should be like the druids? ...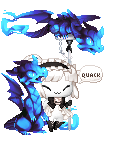 Teacup456
: Standing in a Library of old, a young girl with long white hair chooses her favourite story, and hobbles to her mother to have the story read her. Her ...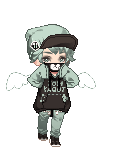 Chrisasuar
: Okay so we all know we have at least one person we fallen head over heels for, right? At least one person or maybe two and more. So today I just reali ...
Blair Crona
: how do i make a clan can someone tell me plz | ...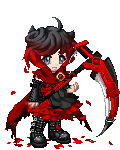 Rwby Rose93
: rvb season 12 teaser trailer just aired and rwby vol 2 production diary vol1 and 2 are out ...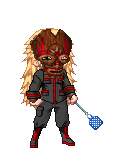 Weretindere
: Only people born bisexual have the choice of who they're attracted to. Claiming sexuality is a choice means you're claiming everyone is born bisexua ...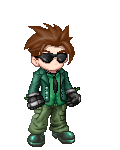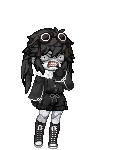 Feiyimei
: Over lands and mountains she traveled. Blood and guts she spilt and from it she drank and ate. Long gone are her previous teachings along with the onl ...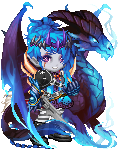 JediPadawanJess
: Sup, does anyone have a Digimon Masters Online? What Server do you play on? ...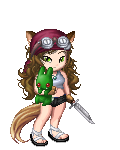 BlueSyra
: So, it's I'm having such an "awesome" semester so far. Ever had your grade hanging by a thread? Well I'm a bit worse off. I missed one assignment ...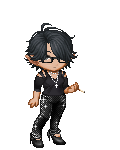 MorningTech
: So, I have decided that with my first full paycheck from my new job, I'm going to do a cleanse! And no, not any Hollywood 48 Hour Diet, where you onl ...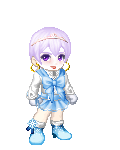 Ocean Manta
: I am having a lot of fun experimenting with outfits and constructing my house and aquarium, but that doesn't do much for my savings. I suppose for no ...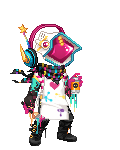 Mewfable
: Index 1. Avatars i. Humans ii. Animals 2. Art 1. Avatars i. Human ii. Animal 2. Art Collection by chunese by expecto catronum by Idia by CutieConund ...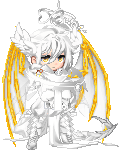 Virtual Earthquake
: Exchanging Log Started a new quest! Ending on 5/21/14. This is where I will keep my exchanging progress. to be specific, I will have set goals of Go ...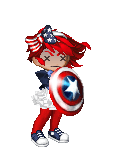 Violet Cooper
: So on Monday (The 21st) I started my quest for art. Two AWESOME people drew me some art. 3 The first one; Reference photo Artist; benakittie Art; ...
Dreamy-kins
: First off no I do not want to die. This poem just came into my head. You will see he compares being mad to being happy, and how horrible his days are ...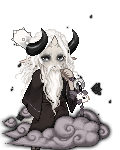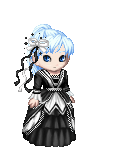 Tala of Darkness
: Hey there, everyone. I hope you all are doing really well today. I'm doing really well. My exercises are going well, and I can feel my muscles burnin ...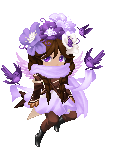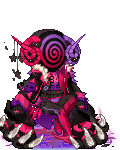 Lucid Hallucinogen
: The following people are amazing and I will forever be in their debt (listed in no particular order) ...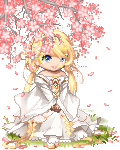 StellaLuna00
: She sits outside Watches the activity On the street that Disappears into the Unknown A kid on the way To the small school Chews and spits Staining th ...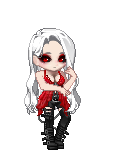 IXI_Angelic_Kitsune_IXI
: Thinking about a lot of things. I think I am liking another female. I dunno, it's like she is so kind, so sweet, she is just beautiful. But, I can't ...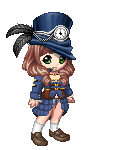 Istaya Rose
: So today I managed to overcook two minute noodles and then spill them all over the floor, this is probably the reason I'm never allowed too cook Al ...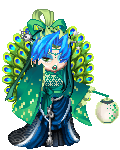 Sweatpants Princess
: NO JET. IT IS NOT STARTING TO GET TOO FULL. OTL Things to start questing gold for (sigh) Ruined Souls 2nd Gen. Hoarfrost Pass 2nd Gen. Moira's Fashi ...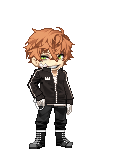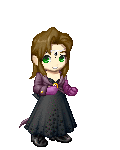 Artemis_Gayle
: Well, I am almost ready for my college graduation. I will spare you all from the lame speech about it going too fast bullshit. Instead of showing you ...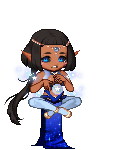 Earthbound LoveGoddess
: Name James Gender Male Age 18yrs Species God Looks 6'0" rather skinny with hints of muscles, peachy to pale skin Hair Long and black and sho ...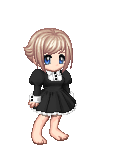 Rose Marusai
: The first entry in my new day-to-day journal 3 Should be a piece of cake right? . ouo hopefully i can keep it goin' and keep on track. Today was al ...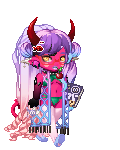 AriesSsSsSs
: if anyone willing to take a peek of things i do and like ...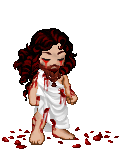 Holy Week
: ❃ [_Legato_] Sold his Vengeful Jackalope cheap ❃ Ert the wolf 50k ❃ choice decision 200k ❃ Mr Amazing CreepShow King of Terra + Gift of the Go ...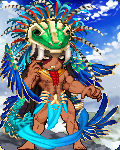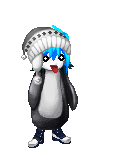 MoonSnowMouse
: This entry is for no one but me. I write these things so I can remember. So, stop reading. This isn't a cry for help. This is a testament. To immorta ...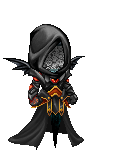 Yeb-Toghr
: General Information Name Yeb-Toghr Alias or Nickname Yeb, The Great Change Apparent Age 25 Physical Age N/A Birthdate N/A Current Residence N/A ...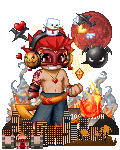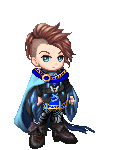 Kirin Melek
: I saw someone wrote inappropriately in the bottle. kind of downright tasteless... ...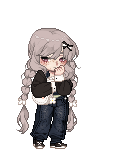 Riley Dark
: If I were to talk to him and say things that I should have said 4 years ago, this is it Hi. How have you been? The last time I saw you, you were hang ...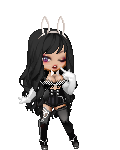 Tainted Lace Doll
: this avi is cute as fuck and im going to make it mine eventually ...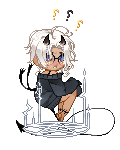 Etienne Xelki
: LOOK AT THIS PURE SWEETNESS I GOT FROM BIRDY IN A PIE AND CHECK THIS ONE! SO COOL! ...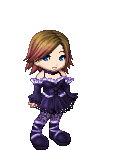 fauxfurshawl
: When you could see all of them glance superior carrying those and so they glimpse a lot more like specialists when donning these. This outfit they wea ...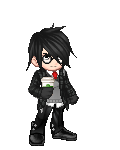 xHat6x
: **Disclaimer** I am in no way suicidal. This song is in no way, meant to offend or upset anyone. It is a song for our band Rushing in Reckless. Delta ...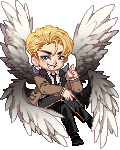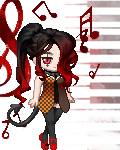 Shazzyballs
: I need to find a job. I will talk to Ken on Friday about my living situation. ...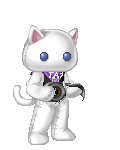 Nudus Serpens
: my lovely, my sweet it's you whom i think when i'm asleep at night won't you hug me a bit tight i want you to know i'll never let you go so come h ...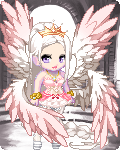 Atnima
: Pale Marionette (Doll Skin) Doll Eyes Green Kandi Kitten (Candy Locks) Midnight Black Sweet Lace Headband Evil Red Princess (Short Short Skirt) Cat's ...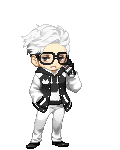 iDillySoldier
: Ok sobi wanted to point some stuff out about some games. Games that a lot of people love such as final fantasy and kingdom hearts. People say that the ...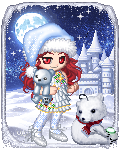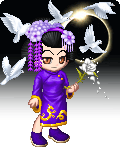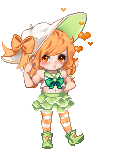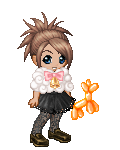 HijabiPrincess
: Now, as for the basics of Islam. Allah just means God (in arabic). We believe that God is One, and none deserves to be worshiped except Him. He is not ...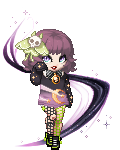 LittleLadyBones
: Mint Beauty Human F Potion Doll Eyes Teal Stellar Rain (Shoes) Meido Fresh Mint Dress Mini Mint Angel Wings Madame Rouge (Hair) Poison Ivy Pinot Noi ...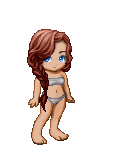 Sparkle Gems
: So I'm searching for a EPal instead of a PenPal. If anyone is interested, please let me know by commenting below. Thanks! Why the sudden interest.. ...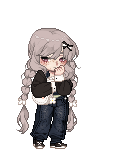 Riley Dark
: "How do you stop this f*cking thing?!" I bellowed in anguish as I tried to maneuver the bus out of the road. I looked back at the stupid bus drive ...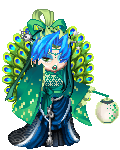 Sweatpants Princess
: "I probably won't take up ming&reaper on that offer. Don't have the time. What would I even do with it?" Ten hours later, idea lists and thematic ...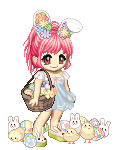 Please sign in to view subscription service.