Loading the most recent posts...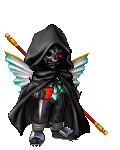 grimreaperdarthv
: feels so good writting these entries again and while i'm writing this im listening to babymetal and there freak awesome! it's like metal meets j-pop ...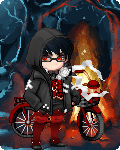 Lorenzaccio
: My Love Story (that never came true) Off the plane, I ran into your arms and held you close. We cried of joy and happiness. We were together, finally ...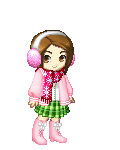 Kari Kamiya-x
: If Myotismon survived the first two times we battled against him...Then do you suppose that he survived? It's a scary thought. What if Myotismon trie ...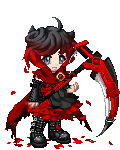 Rwby Rose93
: im reading this awsome kim possible fanfiction between kim and shego it involves torture and stuff kim and shego admit love for eachother and have to ...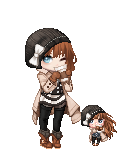 Kairi Rora
: Hi guys!! So I've done a couple oddball things like random small illos, but most exciting was my first chance to really design something for a CI! ...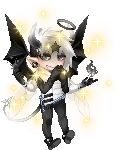 Snickering Demon
: today is ummm, April 18th 2014 and my dream avi's creation was made three days ago, THREE DAYS! and now he's one item away from being finished, but ...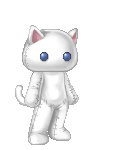 Sincerely Derpy
: 4/18/14 Drank Quickly's like a boss while reading Allegiant. Even though I got through the entire thing before getting to Page. 9 [x] Caught the pret ...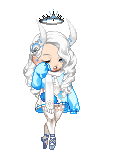 BlacknRed_heart
: Can't fucking sleep anymore... Fuck it, screw today life delay. Bitch someday you'll rue the day you ever fuckin lied to me what'd your conscience ...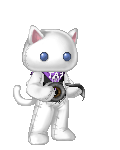 Mr Bunneh Fawkles
: if you'd know me then you'd know to get away from me my emotions aren't something you'd want to see i'll give you something but it won't be for ...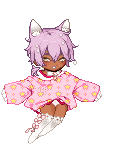 Quotes and References
: Perhaps that would be turned to five once I turn eighteen and the anniversary I came onto this site passes sometime during the summer. The weird thin ...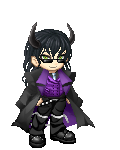 NDG Krauly
: 24th of the last seed Lydia and I made it without much of a problem to Riverwood after the assassin atempt to kill me, soon after a couple of bandits ...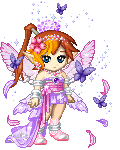 DSDragon star
: I hate that so-called Good content . Everything on there is worthless . ...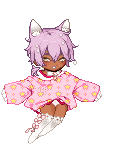 Quotes and References
: tl;dr - sucks to suck, use your time wisely while you can, appreciate your friends and family, know yourself and your plans, keep a grip on your hopes ...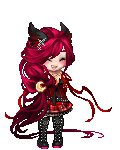 silver-phoenix_zaniyah
: Everyone is familiar with the fairy tales. Many believed that they were nothing more than stories to share. Nobody realized that this fairy tales were ...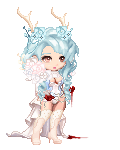 Sweet_Imitations
: Holy cow, whats there to say, its april 18th 2014, it wasnt until about last year or so that i found out i have BPD. its been pretty hard, battling my ...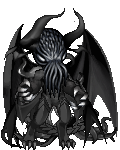 JackTheDragonSlayer
: Nano-tech body composed entirely of Claytronic nanomachines Claytronics is an abstract concept that combines nanoscale robotics and computer science ...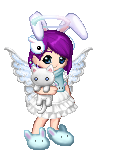 purplewiz
: (Note this is bound to get long. You should not be surprised.) The tl;dr version not my cup of tea. Or shot of bourbon, since it's technically an ...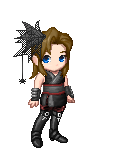 Flame_Inertia
: Nobody is my friend on Gaia yet... Its a bit lonely and lame. Pleeeeeease become a friend! I have a lot of friends outside of gaia...., but it's not ...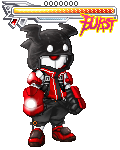 Mahzuki
: I was suddenly called a wonderful person then an amazing person. I didn't do anything. I don't know what I was feeling. I didn't know how to react. ...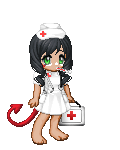 lord_of darkness_Mel
: hehe 3 i decided to just make a roleplay story here so enjoy please comment ...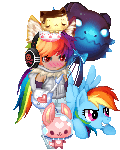 Devgirl Neko
: I got a basket. Inside the basket were three choices. Gold? Surprise? Pet? I picked gold. I got an egg. Inside the egg was 75,750,000 gold. ...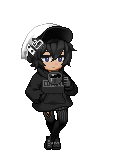 Archduke Hentai
: You know the feeling when Charlie found the Golden Ticket and ran all the way home? Well, it is almost the same feeling right now and I have proof to ...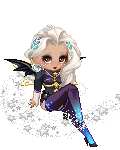 lovemusictot
: Four stood up. The breeze blew her hair, making it fly from her shoulders. " Where am I?" She blinks and looks around at the forest around her. Tree ...
Sweatpants Princess
: Beki's Daily Gaia Update 1. Seriously determined to believe that the end goal is to canonize minghi as an apprentice 2. Gaia Offline events return 3. ...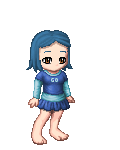 Suzuka-tan
: -sigh- ..I kinda..feel im gonna have a shitty birthday on gaia.. =.=;; ...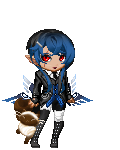 Le Visage Inconnu
: I have not cried. The scarf is a good way to divert a portion of the negative feelings though. Rather than having my mind conglomerate over that one l ...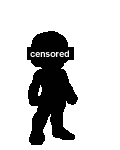 Hallucinating Pluto
: *Note This is more or less a list for personal use as you may be able to find much better/more complete lists using a simple search. Gold Shop La Vic ...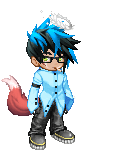 Masterfox123
: It grows everyday. I am honored that this random idea has become quite entertaining for people ...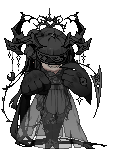 KCxDolli3
: Hello Gaians, this is my first post for my journal about the Limited Quantity items that get sold out in the Cash Shop. Past items will not be recalle ...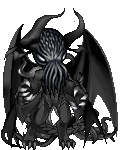 JackTheDragonSlayer
: BASIC INFORMATION & PHYSICAL APPEARANCE Full name Jack "The Dragon Slayer" Gender Male Age 24 Height 5'11'' Weight 180 lb Figure/build ...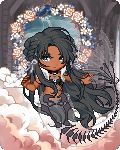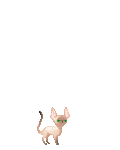 Uka Yukeno
: You walk day and night alone. In the snow, rain, and sleet. You don't have any company, You're the one always left out on the streets. You travel ...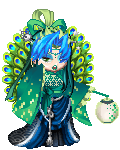 Sweatpants Princess
: And dammit I'm still psyched as all get out to hear DJ Helsing is back to his old panelly ways! ...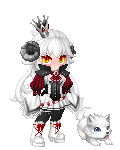 Keiramew
: Noelle Eloise Alcott XVII Bestiary ...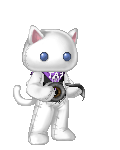 Mr Bunneh Fawkles
: i've learned not to trust myself not to fall in love not to ask for help all i ever do is fuck things up then i'm all alone i think i'll go on home ...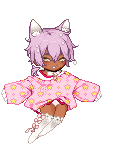 Quotes and References
: - Feel bad for a while - Become stressed - Strike an emotional thing which triggers stress - Have a good, long, hard cry -write; which just seems ...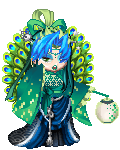 Sweatpants Princess
: question I suspect even the Grand Answering has not explained and that I am S T I L L curious about how did Nicolae get Kuro's mother's necklace? ...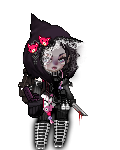 Susue
: i had dream that the world was ending and i was on a submarine/large boat with like the end of humanity and stamper from house of cards was there and ...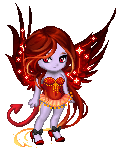 Rose Tanakui
: "there is something very attractive about an older man" damn right ...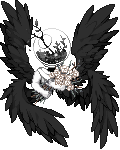 Giesta
: I slept well knowing I had helped My Pogi and been there for him and helped him feel better, Hugs Kissu I got up and had some time with him before goi ...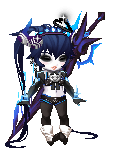 himelia
: Chapter Three Vigilant Over the last couple of days Kyler and Devin turned over a new leaf and thank goodness they did. For Adrian didn't know how ...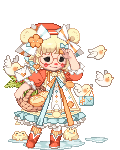 Rejam
: For my own reference I am putting these here for when I make art requests that aren't for actual OCs Notes Wind-up optional. Twelve/thirteen years ...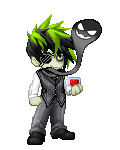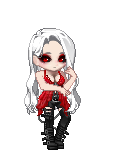 IXI_Darkened Memories_IXI
: I got a new master tonight. Her name is Momo. She's my beautiful master. I really like her. I have a bit of feelings for her. ...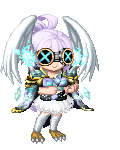 OhMandi
: This may sound weird but I get easily moved by a movie. Tears would flow giving me heartaches I shouldn't feel. I don't know why but I just can't h ...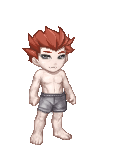 RandomChibiKitty
: So, today's random thought is about the new website. (and the current status of the old one.) It is called tentacl (yes, they left off the e) and is ...
a.renee.w
: lmao I'm trash I feel like trash fuck hormones or whatever has been making me feel like this because it fucking sucks ...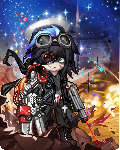 pikagirl678
: Made by putting my MP3 Player on shuffle. March 16 Heart - Nothin' At All Yes - Our Song Heart - Make Me Cheap Trick - Loser Cheap Trick - Twisted He ...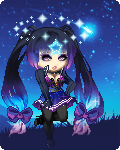 coco puffz lady
: Hello people! how's it going? I'm doing pretty good today actually got to hang out with the bf after like 3 weeks or so we're taking things slow ...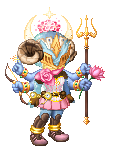 Trigger vs
: An avatar made for the easter event. Also because I think that easter bunny is pretty hot. ...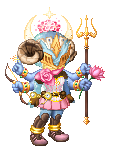 Trigger vs
: An updated edition of the classic Trigger, with the Plight of Girona mask. ...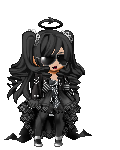 ellamaris
: Anger Usually, I get upset about things that are supposed to anger me. But lately, I've been feeling a lot of anger, true, raw anger. Some may say, ...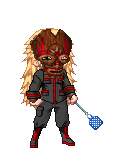 Weretindere
: As of this moment, due to the incompetent ineptitude of the "gaming community", I will not ever try to answer this question, again. You see, these f ...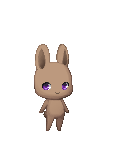 Mirai-Senpai
: Summer is quite a handful this year . It's super hot, but not too hot, since I might get heat stroke .Man I want some cold desserts. Anyways, how do ...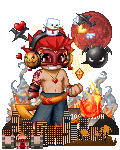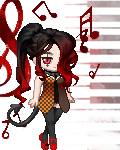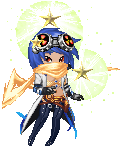 defineunique
: Heaven and Earth ~ Men's veins aren't built to last, Blood runs cold and thick and fast, But isn't that sweet? That the beats that measure are so s ...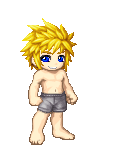 GermainFox
: No one could replace you. I could find entire worlds in grains of sands, heavens in wildflowers, a new hell in ever single tear, touch every star, see ...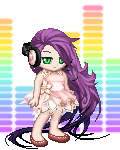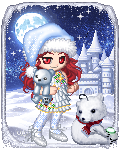 rbetty93
: kiddo supposed to b here today ...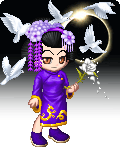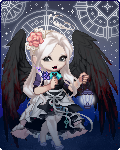 Dart6672
: Woo I'm back, hope I can get back into a certain someones good books (looks at pippin) also I'm on my way to test a brand new emulator so hold your ...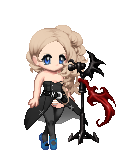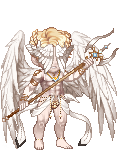 Sand Dancer Shaka
: Thank you Gaia for the Easter event of 2014! You've given us so much this year for Easter, I feel like it makes up for all the missed events earlier ...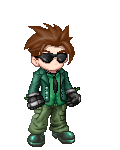 The_last_alchemist
: I'm curious to know exactly how you are I keep my distance but that distance is too far It reassures me just to know that you're okay But I don't w ...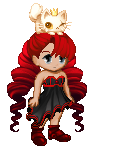 Th3Shaz
: Today, I get to hang with my love and his family. Easter Saturday since tomorrow, he has to work. ...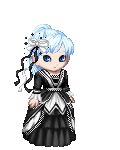 Tala of Darkness
: I do apologize for this late entry. I've been so busy yesterday that I didn't even have time to exercise. However, I do have great news. I have a jo ...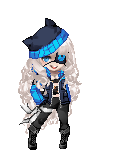 Akira Innocent
: ALL CREDIT GOES TO MIZZ FAITH FOR THIS CHECKLIST! zOMG BADGE GUIDE THREAD! zOMG Badge Guide LINK TO MIZZ FAITH'S PROFILE! Mizz Faith's Profile â ...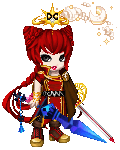 Madine Scorn of the Moon
: Ask not the sun why she sets Why she shrouds her light away Or why she hides her glowing gaze When night turns crimson gold to grey For silent fal ...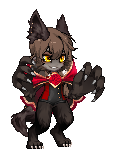 Yuricorn
: Inside Cardtopia, Seohyun was excited since she wanted to get the ultra-powerful Pink-Eyesmile Fany Dragon which happened to be the cover card of the ...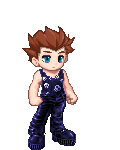 BoreasoftheNorthw
: Magic is real its a story about a girl who reads dreams of people, mostly those who have magical powers, which is 3/10 of the population, and almost a ...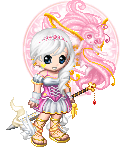 iDeath-Lexxie
: It's been TWO years. Two years since I last posted something here. Now I remember why I love to blog about stuff. Thanks to this Journal. <3 ...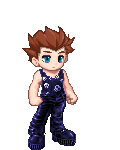 BoreasoftheNorthw
: a cop becomes a mages appretice or something liek that it was an average nnight, just driving round town, ya know, doing cop stuff. we bagged three te ...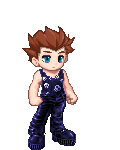 BoreasoftheNorthw
: devils are real, there are differnt types goblins, ghosts etc. they battle in secretthey have different haouses control different parts then there ar ...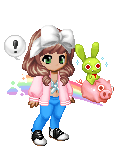 AshMearii
: Okay so it's been a while.. Like a really long while I've been reading these journal entries that I wrote in like middle school Did I really act lik ...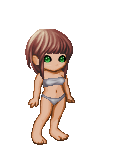 Noretaku
: [color=crimson] I'm getting so close to my dream avi i can smell it o.o jk still got a long way to go but through donations and the marketplace, i am ...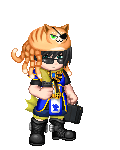 LadyMyotismon-x
: Life is just wasting away for me. Nothing happens and i fail at everything i do. Being an artist doesn't get me anywhere either, except give me somet ...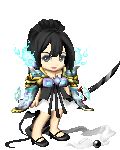 Nmichaelis
: Another dream. I've mostly forgot the content but it started with a trip to someplace. It was a group trip and there's a guide. I don't remember wh ...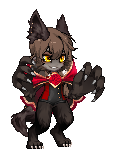 Yuricorn
: It has been a week since Yoona barged her tiny butt in my life. As luck would have it, no one has bought my Yulsic Royal Flush deck or Yoona. If only ...

Please sign in to view subscription service.