Everything has a price, the only thing that matters is...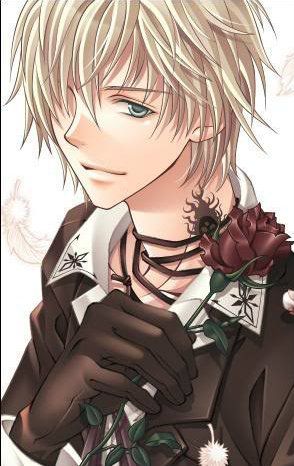 The headlights' of the limo illuminated the ground outside the mansion for a few seconds before the light started to fade as the limo drove away. Chester cringed a bit: hearing the wheels' of his limousine screech as the driver took off faster then he should have.

If he scratches my limo, I shall have to kill him

, Chester thought: he was not the most patient when it came to trusting his possessions to others' and he rarely had since he became a vampire: it had taken him years' to trust his family driver and his departure had been so sudden that no one knew of Chester's current location.

Chester watched as Brianna spread out her soft: powder-like, feathery, white wings' and soared straight up into the night sky with the moon and stars' at her back: the moon throwing her figure into shadow, however perfectly outlined in the moonlight. His human side was somewhat regretful that he had told her to run, however he knew it was the right thing to do for her: not many people close to him had lived long after he was bitten, it had taken him a while just to get to this level of control. HIs vampire side looked up at Brianna's silhouette hungrily,

careful, or you will have the slayers' after us again

, his human mind thought in an attempt to take control again.

I can catch her before those idiotic slayers' can even catch on. I could have handled them if you let me before

, Chester's vampire side thought, although it could not hide fear as Chester struggled not to let his mind return to his narrow escape from the vampire slayers' his uncontrollable bloodlust had brought.

He willed it and turned into a bat on the spot: it was still a strange feeling to him, to be able to change his form and fly was unbelievable or would have been and Chester had to admit there was still a part of him that thought he was going to wake up at any moment. Chester flapped the bat-like wings' he now possessed and flew up to the roof of the mansion: not getting too close to Brianna. Chester looked over at Brianna who was close enough that he could see her beautiful face in the moonlight, however her expression in those green eyes' as well as the rest of her face was… pain?

Nice job Chester, are you planing to chase everyone away now? Better than being bitten.



Chester flew into a close by room through an open window and shifted back to his human form,

"My apologies"

, he said, with an apologetic look back at Brianna. His vampire side was wining and although Chester was upset about it, he could not fight it forever.

It would be too dangerous to feed in the middle of the Savage Anarch battle

, he would just have to find another way, perhaps just fighting would be enough., he could also just leave he supposed: leaving before he found what he was looking for would have not been an option for him before he was bitten, however the night was close to over, the sun would be coming up soon and the sun burned now, he was not sure if he was willing to risk it. Chester opened the door, left the room and started down the stairs' making sure to keep an acute awareness of his surroundings.

How much you are willing to pay