Did you hear that!?





Entry Line:

Hunter Brown (Parue) x Ethan (Sabin Duvert)


Name, image, and owner(s) of mother:

Hunter Brown (Parue)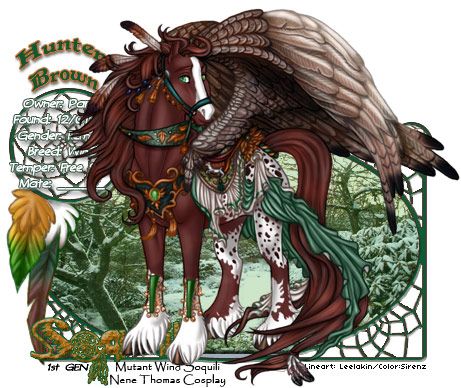 [Uncert]


Name, image, and owner(s) of father:

Ethan (Sabin Duvert)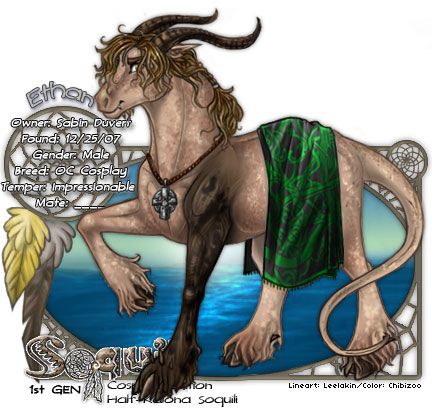 [Uncert]




Co Ownership?:

N/A


Lifemate?:

No


Link to Breeding Agreement:

Here



Teepees:

Sabin\'s Teepee / Parue\'s Teepee


Throwbacks?:

Link to previous Generations:

While both are 1st Gen, I've customed Ethan's Mother and father (IC parents):
Dyson Graves, Ethan's IC father
Rosemary, Ethan's IC Mother


__________
TWISTED TUNNEL OF LOVE SPECIFIC

Are you willing to risk getting Halloween Inspired Mutations? (NOTE: VERY RARE): Yeah, to a point (see below)


~~~ Tentacles, Yes or No? 8V: Not for this couple

Are there any phobias you personally have and thus do not want added to the Children?:




IT'S TOO SCARY MOMMY HOLD ME D8


Mutations

~~~ Would you mind undead/bone mutations?: I'd rather not
~~~ Would you mind Mutant Wings?: I don't mind X3. Both Hunter and Ethan's Daddy has them
~~~ Would you mind Non-existent species tails?: I don't mind
~~~ Would you mind mutant feet? I don't mind (Ethan's (and his daddy's) got one X3 )
~~~ Additional things you do not want to get: Mostly, I'd like inspiration to come from the couple and the demonic influences rather than just random Halloween influences.

Themes
~~~ Would you mind the use of Blood?: Normally, I wouldn't mind, but preferably not with this couple
~~~ Would you mind Bones as an accessory?: I don't mind
~~~ Would you mind demonic or occult imagery?: This would be very appropriate for the couple
~~~ Additional things you do not want to get:

(Normally, I'm not this picky, but this couple is really important to me <3 )) . Ethan has some strong demonic/Kalona heritage from his father, Dyson. I think it would be interesting if rather than random halloween additions, inspiration might be taken from the demonic side of things - maybe features or traits "skipping a generation" - and a foal popping up with something that even Ethan doesn't have, leading to some interesting plotting, since his Kalona heritage has been something Ethan's struggled with for a long time. So demonic characteristics - however you want to interpret that is awesome.
Ethan also has strong Celtic connections - so Samhain would be a strong part of his traditions and also totally cool to draw inspiration from



But, I'd really rather stick with those themes than random Halloween mutations like pumpkins, blood/gore, etc. Normally, I'm ALL FOR anything halloween related, but not with this couple <3.



If being this specific isn't cool

Then feel free to just do this breeding as normal m.m I'm thrilled with the chance to breed them at all X3.