I double-checked the rules to make sure it was alright if I posted these and didn't see anything against it, so I hope it's alright.

Had to double-check Gaia's rules too, but as long as I'm not

selling

images/depictions/profiles with copyrighted characters, only giving them to others as another fan, I don't

think

there's anything against it.

*paranoid when it comes to copyright laws* Speaking of which, the owners of the wallpapers I used are credited in the code.



Note:

Click on the title to view the code on my mule's journal (I've started archiving all my profiles there so I could keep track of them). Click on the image (if the link's available) to go to Gaiatools' Profile Archive, where you can preview it and manipulate the code (and please rate it!

). Though not all my profiles have yet been uploaded (I'm hoping to remedy this when Tektek starts allowing people to upload code again...

). Also, PLEASE LET ME KNOW IF YOU FIND BROKEN LINKS OR CODE!



SETTINGS:

Make sure your profile settings are on

Classic/Old School

and

Custom

in order to use them.

1) D. Gray-Man: Proof .......................... 2) D. Gray-Man: White Devil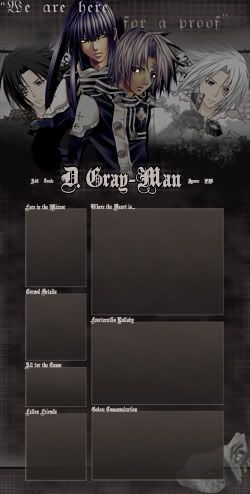 3) D. Gray-Man: Pianist ....................... 4) D. Gray-Man: Horror Show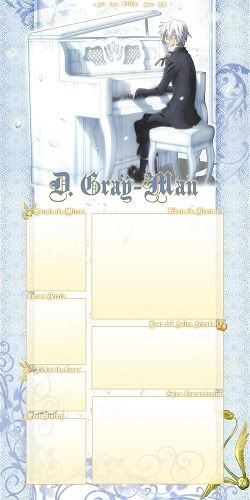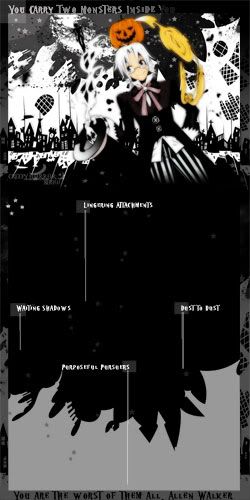 Link to Full Archive: