The Village Hidden in the Shrine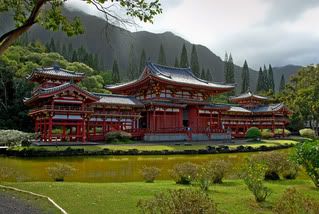 The Village in the Shrine is found in the mountains of Hidden Cloud. Even though it has lasted for well over a century without being discovered, it's whereabouts have been discovered by group of hikers prospecting the mountains. Even though the hikers only know the temple as a place of religious tolerance, it's monks hold a dark secret.

~::Hidden Shrine's Clan::~

Kami Clan: A group of monks who literally have achieved enlightenment and unlocked the secrets of the mind. They worship any to every God in existence and follow that God's words to the letter.


Quote:


There are requirements to join this clan and achieve enlightenment. These requirements are as follows:

- You must have 150,000 Skill Points or more to qualify.
---- Once you change into this clan, you must literally restart from the beginning. You lose all your techniques, all your skill points, any made up slots you have obtained, etc. etc.
---- If you leave the clan, you must reach this requirement to qualify once more.

- You must surrender all special weapons, armors, orochi powers, demons, curse seals or anything else.
---- You cannot gain an orochi, curse seal, demon, special weapon or armors again until you leave the clan.

- You must believe in some sort of religion. However, your level of belief does not have to be fanatic.
---- You must not continuously push YOUR religion on others. I hold the right to kick you from this clan straight up if you push your beliefs on others too much.

- As a final condition to join, you must completely forget someone close to you. This person cannot be an NPC but has to be someone that had heavy influence in the life you had previously lived.
---- You will be able to retain all your memories from your past life or ALL your past lives.
---- It will be literally impossible for you to remember them. If you were to read their minds while they were thinking of a past life THEY remember with the character you forgot, you will only see a blank place and hear nothing of that character.