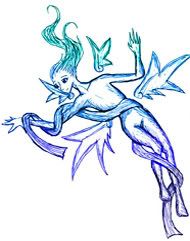 Welcome to the Guild's Lotto!

Just like any lotto, you purchase a ticket and wait to win lotsa moolah.



Lotto Special: For every 10 tickets you buy, you get 5 tickets free. That's 15 tickets for the price of 10!

(There's no limit to how many you can buy).





Instructions


1. Post here with how many tickets you want to buy.
2. Also include in your post which ticket numbers you want. You can choose between 1 and 500. If all of the numbers between 1 and 500 have been bought, then you may choose between 501 and 1000; and so on. (You can see what ticket numbers have already been bought in the second post; and by looking at what the people before you bought).
3.

Send a trade to Lotto_Magick

titled "Lotto Tickets". Each ticket will cost you 100 gaia gold (so 10 tickets would cost you 1000 gaia gold

, plus you'd get 5 free)

.
4. After we've sold at least 500 tickets, we'll draw the winning number.
5. The winner will receive 50,000 gaia gold. (This number may increase at a later time).
6. We will start over selling new tickets at after a winner has been pulled.



Rules


1. You can buy as many tickets as you want.
2. The number of tickets available is infinite.
3. The random number drawing is final.
4. If you choose to withdraw from the lotto, then you will

not

be refunded.
5. I reserve the right to withdraw if the lottery fails. If this occurs, you will get your gold returned.
6. We only accept gold only, NO ITEMS.
7. If you win two rounds back-to-back, you have to sit out the next round to give everyone else a chance.
8. You must be a guild member at the time of your ticket purchase to win.
9. You must follow all of the instructions above the rules.

Good luck!