FEBRUARY 2014 ROLL-THE-DICE-GAME

2,000,000 GOLD FOR THE HIGHEST ROLL
(members only)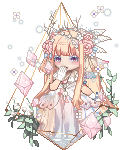 Winner: pechaberri (1490 points, page 15)
( Scores checked so far: Pages 1-426 )
The rules are simple....

-Post here and roll 20 100-sided dice. You can pick other dice, but I don't think it's smart to pick one with less sides




-Although the reply box says "max 20 rolls" it seems to be possible to roll more than 20 dice! Only 20 (or less) rolls count for this competition!




-You can roll as many times you want, there is no limit!


-The winner is...... the one with the highest score
-The game ends on February 28th 2014 at 23:59:59 (GMT+1)
-In case of more than one winner, every winner will earn 2,000,000 gold
-Members only, your score only counts if you are a member of Coin Catchers
-Captain, Vice-Captain and crew of Coin Catchers can't participate
-If your score is 2000 you can have all my gold and all my items

That's it, good luck!!

Oh, and if you have the highest score, and after one day your name is still not written in this first post being the leader, please PM me...

For people who don't know how to roll:
At the bottom of the reply box, choose post action 'roll dice'. Then select 20 100-sided dice and post your reply.