THERE WILL BE SPOILERS FOR THOSE WHO HAVENT READ UP TO AT LEAST 183 (as of this post)! YOU HAVE BEEN WARNED!!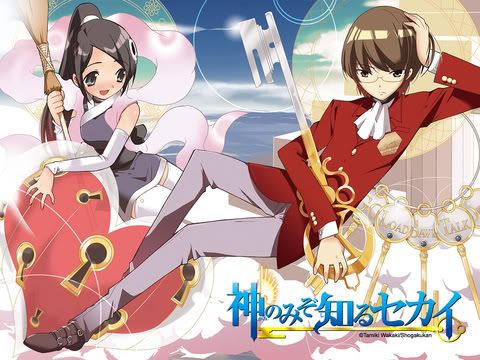 Welcome to the 神のみぞ知る世界/Kaminomi zo shiru sekai/The World God Only Knows CURRENT MANGA CHAPTER DISCUSSION!! :3

This post starts discussion at manga chapter 183, as a reminder, but you can chat about any particular chapter, or connections, if you like.

This is one thing I thought was interesting but noticed this guild lacked so, here ya go!~


I'll start by saying: Wow, Keima is crazy, but I guess you could say "desperate times call for desperate measures" and he's really proving that. Surprising how much he cares about the people around him now. I guess having to go through something like this for over seven months could definitely change a person, though...
New chapter comes out in a few days, so I guess we'll finally get to see his response to Ayumi!!