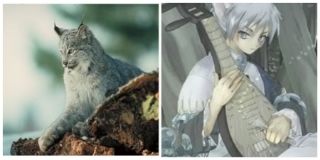 Yashweh
,
Chelsea
,
Saleh
Elliot smiled, moving an arm around the other's back and holding him, watching Rin and Yuki sleep, the boys shifting only once. "Yea, that sounds great. I feel like eating pig. I haven't had a good pig in a while." He stood up, making sure he didn't rock the crib before following Leo out. "Do you ever wonder why the elders gave us children with such abilities? Are they going to be like you and not eat a lot of meat? What if they eat too much meat? What if they have an affinity for seafood?" Elliot only rarely ate seafood,, though considering it was winter they'd no doubt get a good import on seafood due to the cold temperatures preserving it better.
"I'm laying right here." Yashweh mumbled into the rug.
"Are you going to hold your breath too?" Saleh asked, rolling Yashweh off the sleeping rug so he could roll it up. The red eyes did look up at Oliver, "you're free to go, he's throwing a tantrum."
Chelsea let herself be wrapped and picked up, still fizzling with frustration at the situation. Though the scenery changed in the blink of an eye, being set down by the spring. "Hasta," she murmured, inching and putting her feet in the spring before removing the sheet, presenting her back to him. "You... didn't leave any marks did you?"
Kashi put the blankets aside and unfolded one, gently throwing it over one side of the bed. "I visited a maid to trade some chores and she was, yes. I didn't like the smell. Is it stuck on me?" and sniffed his clothes. No, those were clean. He brought down his ears and sniffed. Yep, ears and hair and probably his skin. "I should bathe, then." He unfolded another blanket and threw it over the middle where the puppy pile was.