ϟ
ϟ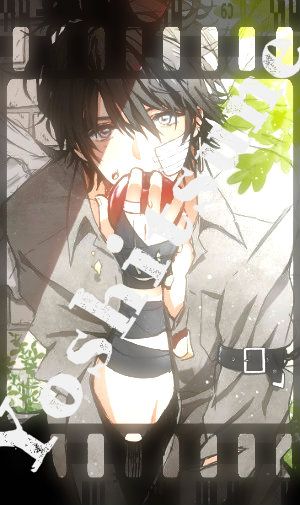 ll Chunin ll Kumo ll Chakra:142/150 ll Speed 4/3 ll Spiral-Ryoku ll
Шно Дм Ї...
▒█▀▄▀█ █░░█   ▒█▀▀▀█ ▀▀█▀▀ █▀▀█ █▀▀█ █░░█
▒█▒█▒█ █▄▄█   ░▀▀▀▄▄ ░░█░░ █░░█ █▄▄▀ █▄▄█
▒█░░▒█ ▄▄▄█   ▒█▄▄▄█ ░░▀░░ ▀▀▀▀ ▀░▀▀ ▄▄▄█

❝
Yoshitsune was less than impressed by Kaiza's lame entrance, he narrowed his eyes towards him and assessed not only the physical differences between him and kaiza but the chakra differences. There was something disturbing about this muscular fellow, his chakra was relatively dark. Hmm, what could this be? With the short attention span he held, he dimissed this fact and mocked the shinobi

."What are we doing here chhrriiss",

he spoke in a childish high-pitched tone.

"I'm pretty sure you were right beside me when he explained all this! Ugh where do you get these prodigies from!",

he laughed slightly. Most people didn't understand his humor, hopefully they would catch on soon or they would most-likely hate him like all the rest. The swirling chakra in Samson took Yoshi's interest as his silver hues broadened, he ambulated towards them. Boy was he familiar....after a closer examination, it all came to him. Wasn't this the a*****e that caught him in Ame? Was it payback time? That question would be answered rather sooner than later

.
❞
...Plёa$ё Ї щї₴н то Кпош...
▒█▀▀▀█ █▀▀█ █▀▀ █▀▀█ █░█   ▀▀█▀▀ █▀▀█   ▀▀█▀▀ █░░█ █▀▀   █░░░█ █▀▀█ █▀▀█ █░░ █▀▀▄
░▀▀▀▄▄ █░░█ █▀▀ █▄▄█ █▀▄   ░░█░░ █░░█   ░░█░░ █▀▀█ █▀▀   █▄█▄█ █░░█ █▄▄▀ █░░ █░░█
▒█▄▄▄█ █▀▀▀ ▀▀▀ ▀░░▀ ▀░▀   ░░▀░░ ▀▀▀▀   ░░▀░░ ▀░░▀ ▀▀▀   ░▀░▀░ ▀▀▀▀ ▀░▀▀ ▀▀▀ ▀▀▀░