The Yuri Hyuga Memorial Guild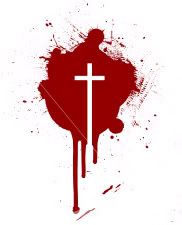 Welcome. If you haven't figured out where you are yet - see the title an banner - I will explain. This is a guild by and for by a group of really bummed out fans. The Shadow Hearts series, although not well-known (and certainly not related in any way to Kingdom Hearts), is a dark, alternative RPG with a unique battle system and colorful cast of characters. Shadow Hearts 1 and its sequel featured Yuri as the main character, a cocky anti-hero whom fans fell in love with across the globe. Following two heart-breaking choice endings for the second game, Shadow Hearts 3 lost a lot of popularity due to Yuri's absence throughout the story.

Although brief, Yuri's stint as the main character throughout Shadow Hearts 1 & 2 was enough to gain him a large and adoring fanbase.

Thus, the

Yuri Hyuga Memorial Guild

was created. Come here to talk about all four Shadow Hearts games (including Koudelka, its predecessor), roleplay, chat, share, or just meet other fans who love Yuri, his awesome powers, and the tragic but wonderful story of his life.