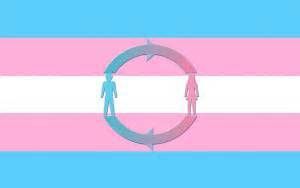 Were you born as a girl but inside you feel conflicted over your perceived identity?
Were you born as a boy but feel as though you are having to live someone else's life?
This guild is open to all who feel that their identity may fall outside the binary spectrum.
We embrace all gender-fluid members.

Our members represent the many forms of Transgenderism including Family, Friends and even partners of TG individuals themselves.

We encourage you to join, but you do not have to tell us if you are trans or not.
We all respect each-others privacy.

How do you know if you may be Transgendered?
If you are, and have been, extremely uncomfortable with the gender roles assigned to you at birth and/or like to frequently participate in activities of the "opposite gender", it is possible that you might be dealing with Transgenderism.
Our Aim is to give Transgendered and Trans-identified Gaians a place of understanding, freedom of the soul, and family away from home.
We try to provide the Support and advice they need in times of crisis as well as times of prosperity.

Please be sure to check out our News Articles, updated frequently, containing the latest research in medical and gender issues!
Rules:

No cyber!
No Spam, no flames
Please, No Lurking
Keep Swearing to a minimum
Keep this thread as pg-13 as you can
Absolutely zero tolerance for Abusive or Hateful comments
Remain open-minded to the diverseness of identity!!