Good day Ladies and Gentlemen, Young Masters and Maids!
You have unearthed a teasure of a guild dedicated to History! We discuss historical fashion, music, literature, politics, culture, modern historical movies and TV shows, share our art and writing, and even roleplay! Reenactors are more than welcome!

There is no need to put anything specific in the guild Request. wink We accept everyone.



*~Our Rules~*


~NO CHATSPEAK or lazy typing. U may not type lik dis ok??///
Firstly, this makes you look stupid and immature. In a forum-based community like Gaia, it is important to type as well as you can - trust me, it will gain you more respect from fellow members, and questions or statements are more likely to be thoughtfully responded to. I understand if you are not the best speller, but please make an effort that includes capitalizing first letters of sentences, using proper grammar and punctuation. Punctuation is important ok it is hard to read when you don't use periods commas colons you know so use it and maybe people will like actually read what you wrote ok

~No excessive swearing. Let's keep it clean, yes?

~Please do not bump threads.

~In this guild, all posts, regardless of topic, are to be made in the MAIN forum. When they get old and stale, they will be moved to a subforum. Topics in subforums may still be discussed.



*~Affiliates~*


We are currently accepting guild affiliates, but NO anime affiliates unless the anime in question has a heavy historical viewpoint, please. If you are a guild captain and would like to affiliate with us, just PM Antlers with your request.



- A history-based RPG.





"Pas[T]imes" - A guild for historical crafts, hobbies, and activities.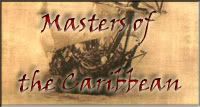 - A long running and well moderated RPG for lovers of Naval fiction and film. Pirates are more than welcome too!

The History Guild - This is another wonderful History guild here on Gaia!




Terra Nillius + A Literate Multiple Roleplay Guild - A literate heaven for historical fiction fans.



[u rl=http://toydivision.transplantcomics.com/]