R
A
N
D
O
M
S
R
U
S
Stuff you can do here :
Roleplay, chat, and express your artistic side!

In this guild, you'll be able to have conversations about different subjects, as well as have the opportunity to be yourself. This guild used to be inactive for a few years, therefore you might find many of the members might have left gaia, or are simply not interested in the guild. Slowly, we'll be able to set these people free, and try to recruit new people for it.

Rules
1.) Follow Gaia ToS.


x


2.) Be Nice And Respect Everyone.


x


3.) If You Have Any Questions, Comments, or wanna start an RP Feel Free To Contact The Captain (Abbytherockprincess), Or Any Other Crew Member.


x


4.) Join The Guild scream (lol just kidding)


x


5.) If you wish donate to the guild please donate to me (will make mule account soon) and not to the guild, because we can't use the gold you donate to the guild for much. wink


x




x
HAHAHAHAHAHA It hurts!...JOIN NOW so it stops hurting
x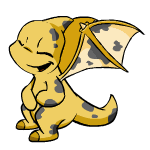 Yes,we are very childish.so what?
x

x
Seriously, though.Join.
x
R
A
N
D
O
M
S
R
U
S